Pacific Oceanographic Group - 1966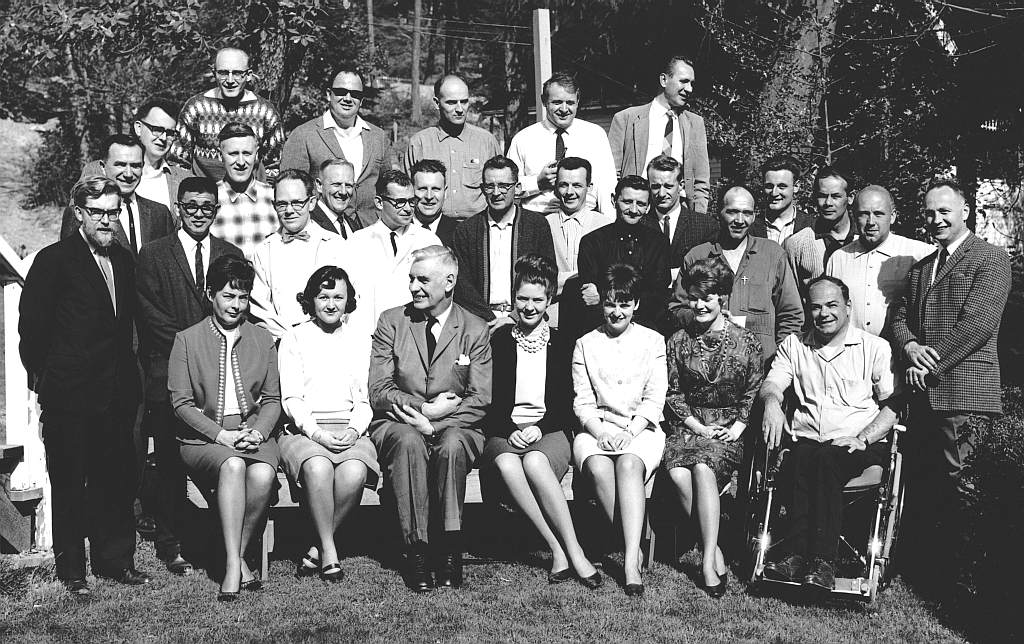 Top row (l to r): Don Robertson, Ken Stephens, Larry Giovando, Pat Crean and Tim Parsons.
Third row: Mike Waldichuk, John Fulton (above and to the right of Waldichuk), Dick Herlinveaux, Percy Wickett, Harry Hollister, Con Armstrong, Al Stickland, A. Boyden and Keith Gantzer.
Second row: Ray Sheldon, Sus Tabata, Bill Bell, Cary McAllister, John Meikle, Bob Forbes, Ray Cagna, Ed Barraclough and Robin LeBrasseur.
Seated in front are: Doris Luvisotto, Madelaine Sherry, John Tully, Velma Naden, Barbara Mercer, Bonny Bowers and Ken Abbot-Smith.

Not in photo: Reg Bigham who was at sea.