Policy, Planning & Assessment and ADM's Offices - 1992
La Salle Academy, Ottawa
(photos were taken on the occasion of Dorothy Neale's retirement - see also photos from Dorothy's Retirement party

at this link

)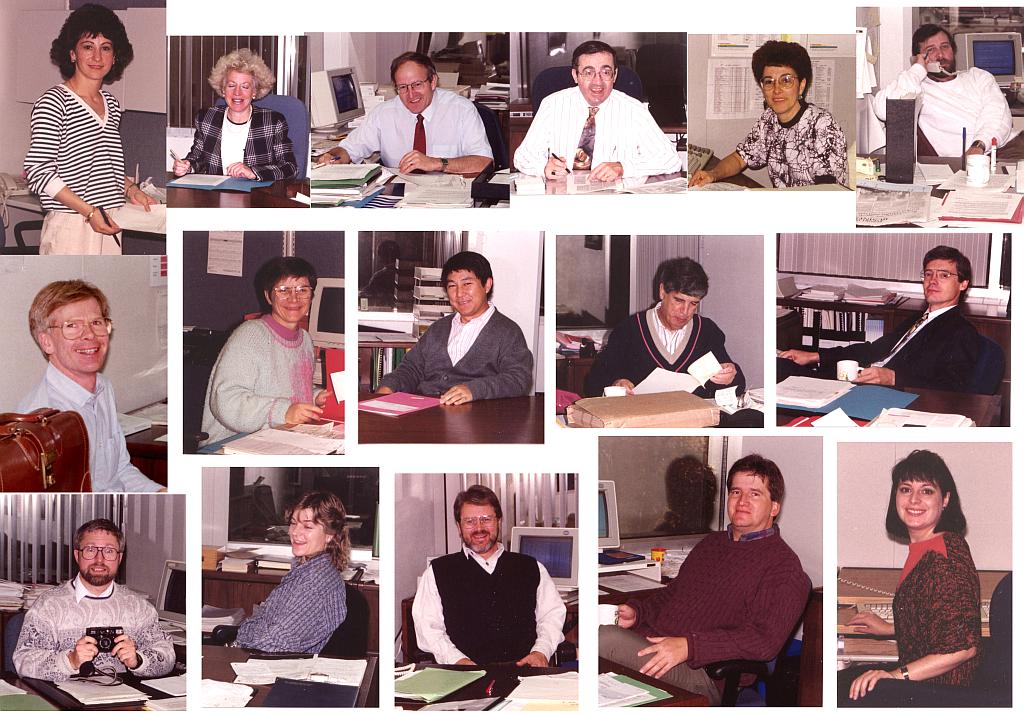 Top row (l to r): Juliana Ajaka, Janet Bax, Normand Beaudoin, Yvon Bernier, Claire Boucher, Andy Bowkott.
Middle row: Ross Brown, Ginette Carpentier, Thierry Chen, Jean-Guy Coté, Rob Cross.
Bottom row: Jean Deschênes, Sid Embree, Pat Finlay, Larry Funnell, Eleanor Hills.

---
Photo 2 H-Y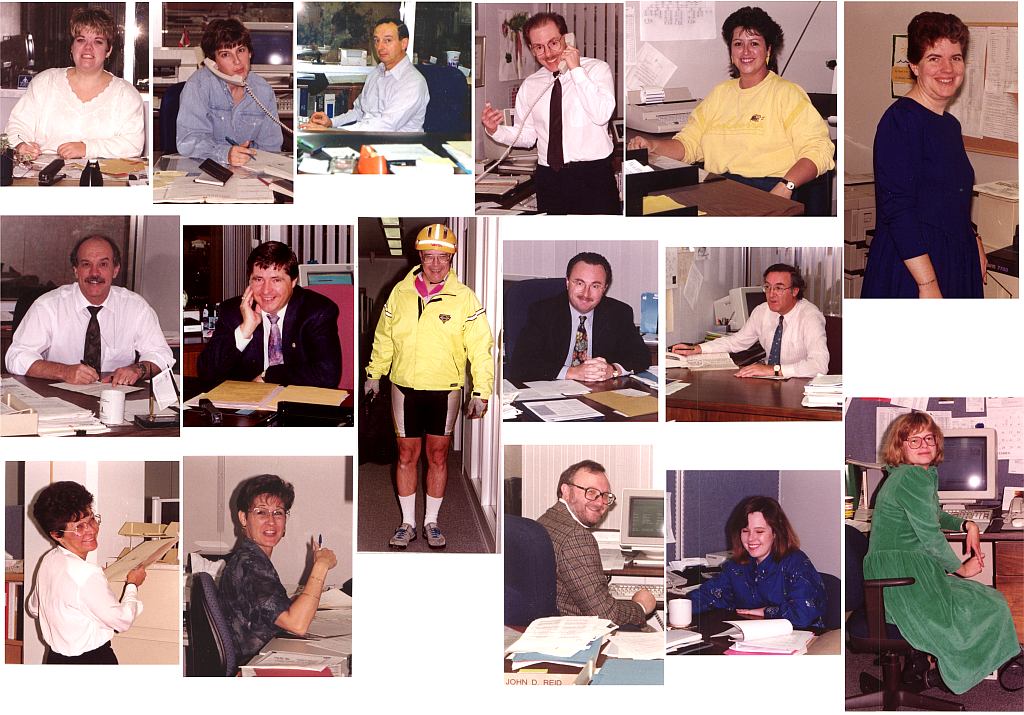 Top row (l to r): Chantal Hunter, Chris Hogan, Bob Jones, Richard Kinley, Sue Lavoie, Thérèse Martine.
Middle row: Alex Manson, Jim Ostrander, David Pollock, Doug Russell, John Stone.
Bottom row: Suzanne Sylvestre, Sylvie Sylvestre, John Reid, Kelly White, Catherine Young.