Annual Meeting of AES Regional Directors - 11 to 13 April, 1972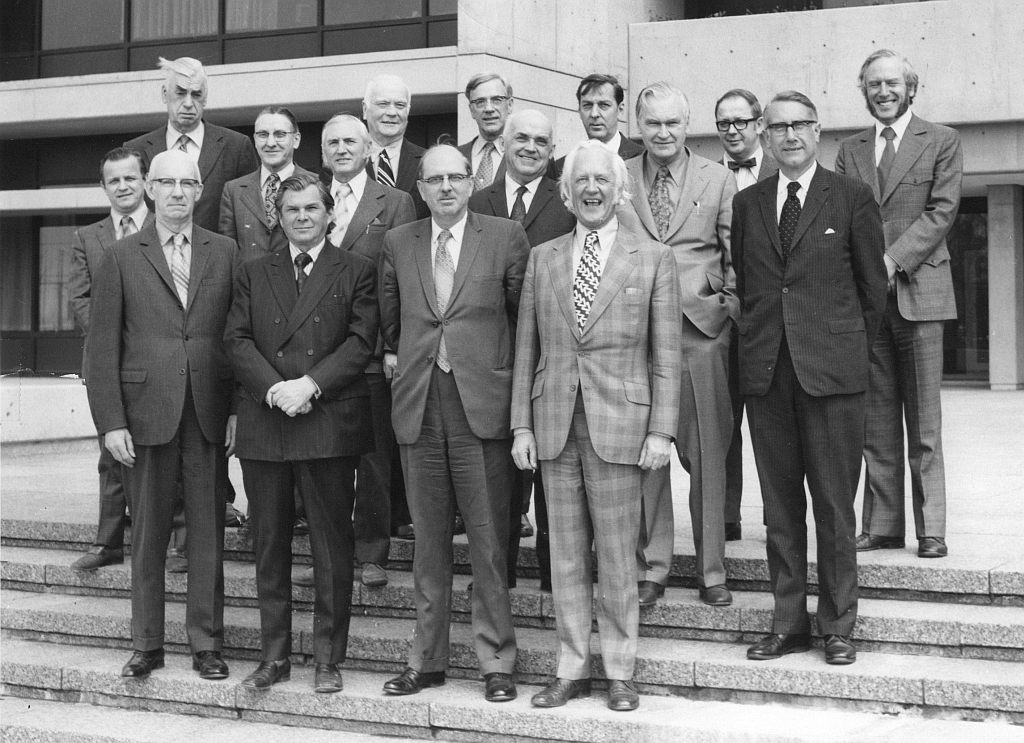 Back row (l to r): D Mel Robertson, Dean H Smith, George Washburn, R Al Parry, Des J Wright, John L Knox.
Middle row: Ray J Fichaud, George L. Pincock, Don P McIntyre, Des B Kennedy, Hugh H Bindon, F Ken Hare.
Front row: Clarence C Boughner, Jean P Lupien (SADM), J Reg H Noble (ADM), Frank W Benum.