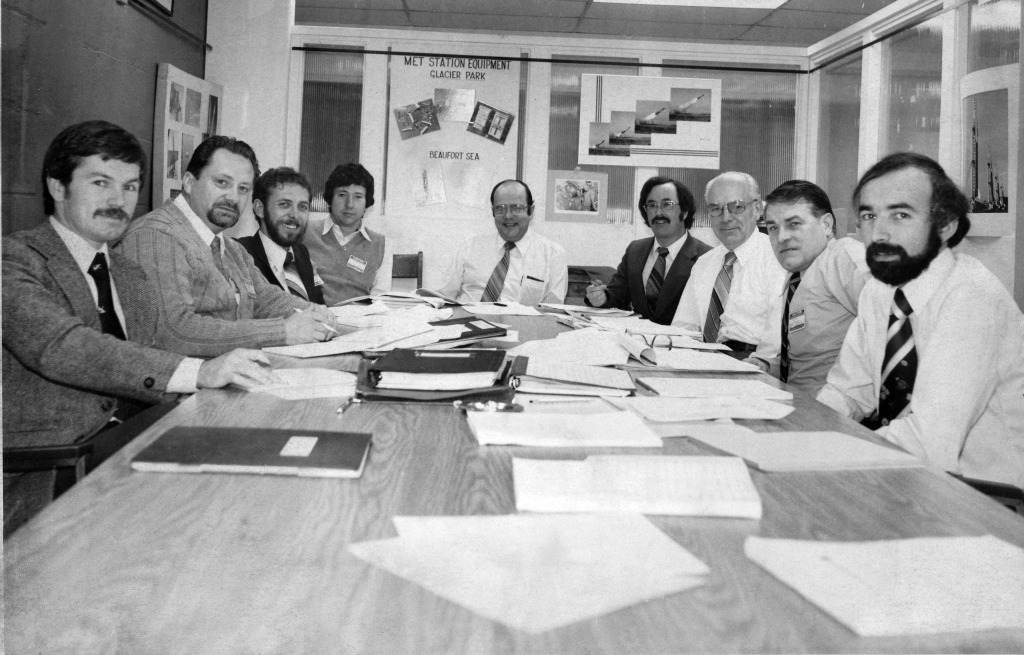 l to r: from AES - Dave Dockendorff, Roy S Bourke, Roger Van Cauwenberghe, Earle Robinson; and from Bristol Aerospace - Glen Catlin, Bill Whitehead, Les Dickinson, Ed Carey, (Department of Supply and Services), and Ian Walkty.
---
AES officials involved in the READAC Automatic Weather Station contract with Bristol Aerospace Ltd. who attended an engineering development program meeting in Winnipeg in November 1980. A $1.6 million contract signed between AES and Bristol Aerospace Ltd. will see development of a new multi-purpose automatic weather station, designed to replace its MARS and MAPS
R
predecessors. READAC will be equally at home in remote Arctic observing stations and in busy airports.