Extraordinary AES Planning Meeting at the Transport Canada Training Centre, Cornwall, July 16-17, 1981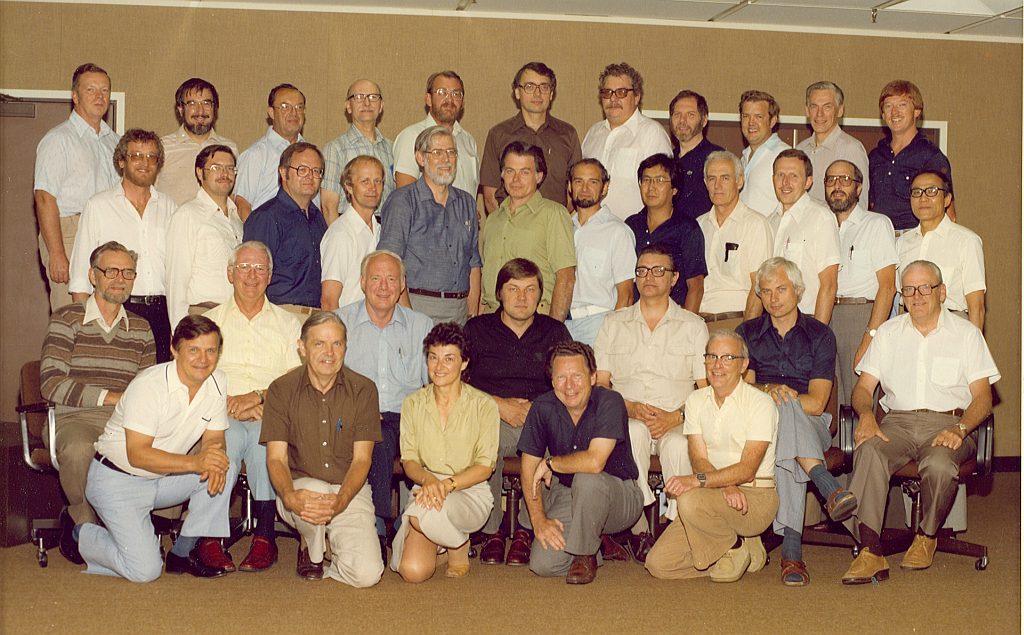 Top row (l to r): Bob Strachan, Kirk Dawson, Bill Markham, Warren Godson, Phil Merilees, Joe Boll, Bev Burns, Phil Aber, Mike Balshaw, Fred Roots, Brian O'Donnell.
Third row: Pat Pender, Hubert Allard, Alex Chisholm, Jaan Kruus, Howard Ferguson, Bryan Adamson, Richard Asselin, Gord Shimizu, Don Smith, Jim McTaggart-Cowan, Denis Webster, Roy Lee.
Second row: Bob Vockeroth, Morley Thomas, Jack Mathieson, Avo Lepp, François Lemire, Ian Rutherford, Ralph O'Brien.
Front row: Ray Fichaud, Gord McKay, Yolande Baldachin, Jim Bruce, Jim McCulloch.