Ozalid Machine Preventive Maintenance Course Number 1 - 1955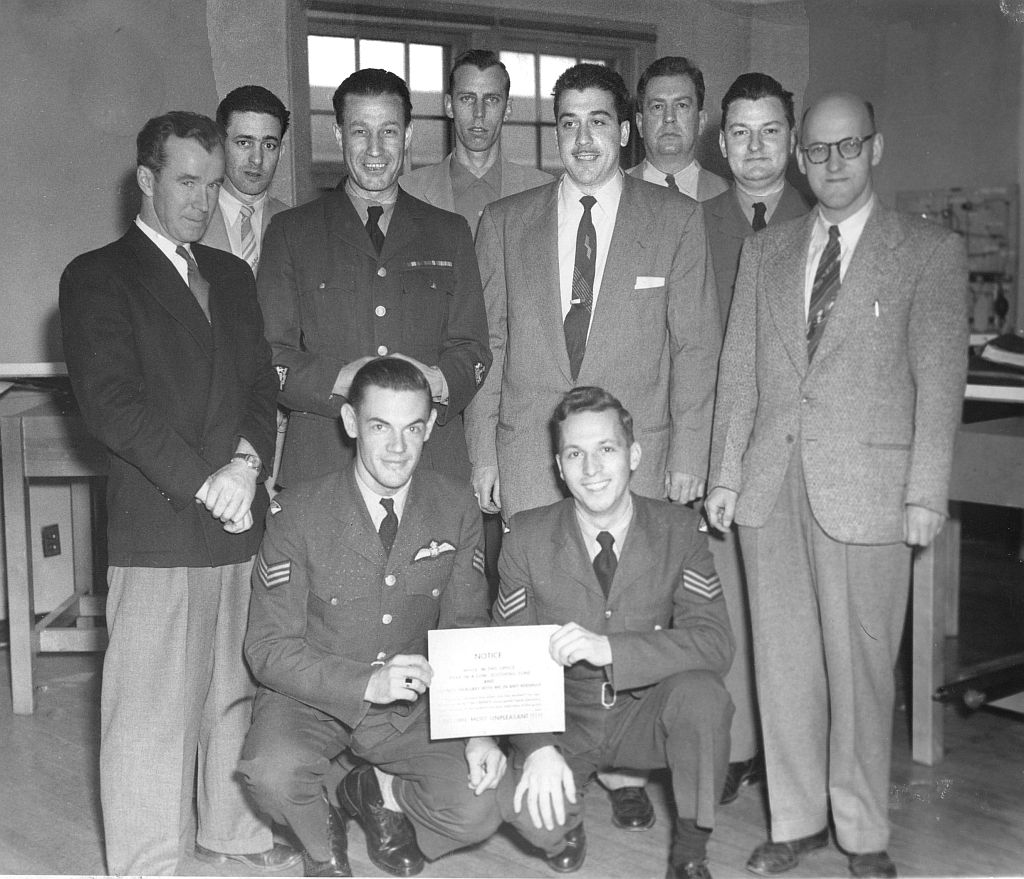 top row (four people including Fred Ringlet who is really in the third row) (l to r): ?, John (Jack) Evans, ?, Fred Ringlet.
second (middle) row (four people): ?, Bob C Pambrun, Course Presenter from Ozalid Corp, ?
front row: John Mornan, Joe Colson.