MATER (Magnetic TApe Event Recorder) Project Team - 1980
(AES Instrument Branch)

IDs - see enlargements below

---
Enlargement - Left

Top row (l to r) (3): Fred Hunt, Brian Pulley, Steve Lasruck.
4th row (two groups of three) staggered (6): Ken Henley, Tom Hacking, Hugh Black, Bill McKay, Doug Struthers, Bhag Vaswani.
3rd row (3): Sue Robinson, Nellie Rochacewich, Bill McNaughton.
2nd row (3): Jerry Skala, Henry Vallieres, Emil Babijczuk.
Front person (kneeling): Ziggy Pape.

---
Enlargement - Right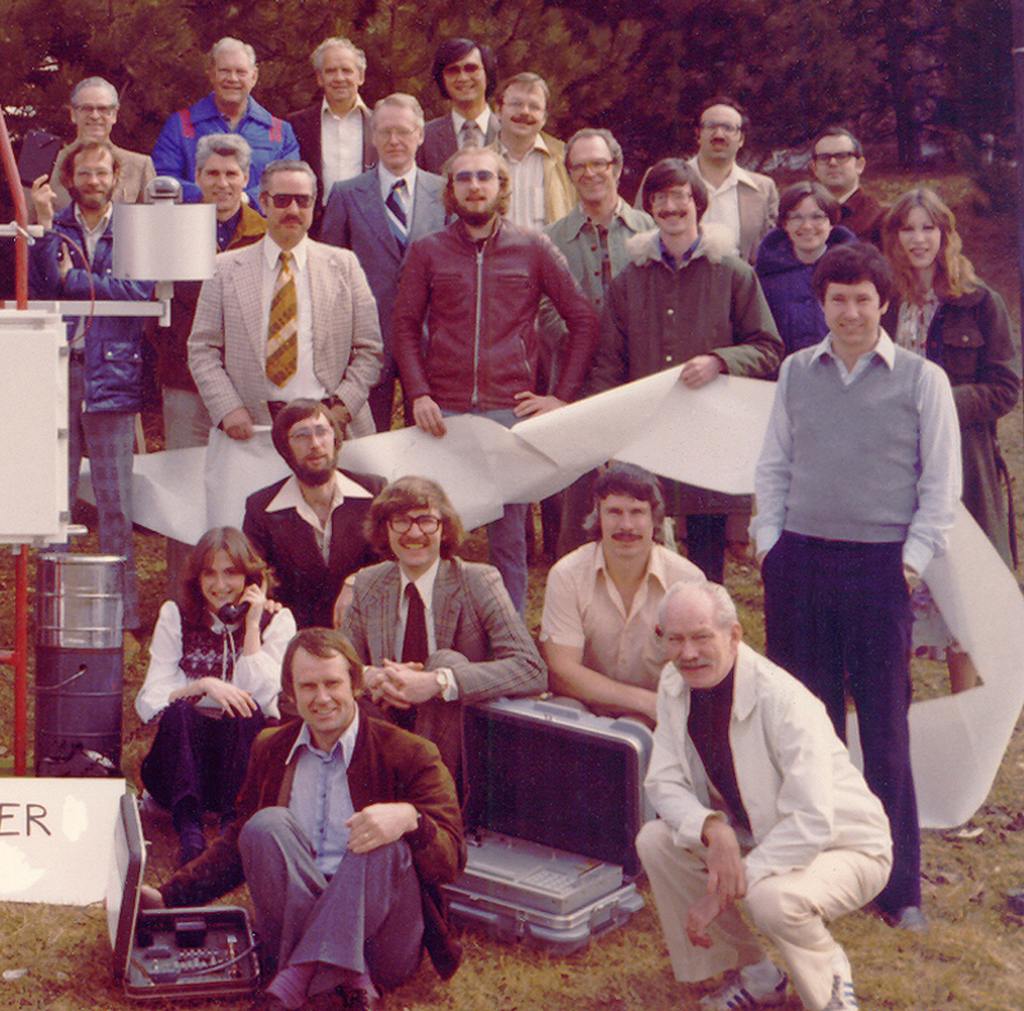 Top row (l to r) (7): Joe Deschênes, Bill Richardson, George Giles, Thorne Won, Pete Bowman, Isaac Savdie, Ken Devine.
5th row (6): Al Terpstra, Rudy Salewski, Bob McMaster, Dave Stewart, Dianne Richardson, Debbie Brandow.
4th row (holding print-out sheet) (3): Dan Buss, Joe Megyes, Bob Arpin.
3rd row (in front of print-out sheet) (2): Larry Wiggins, Earle Robinson.
2nd row (3): Janet Everson (on phone), John Cook, Dave McKay.
Front row (2): Fred Koster, Jay S Dickson.

missing: Jane Clark.