Unveiling of Historical Plaque Dedicated to Sir John Henry Lefroy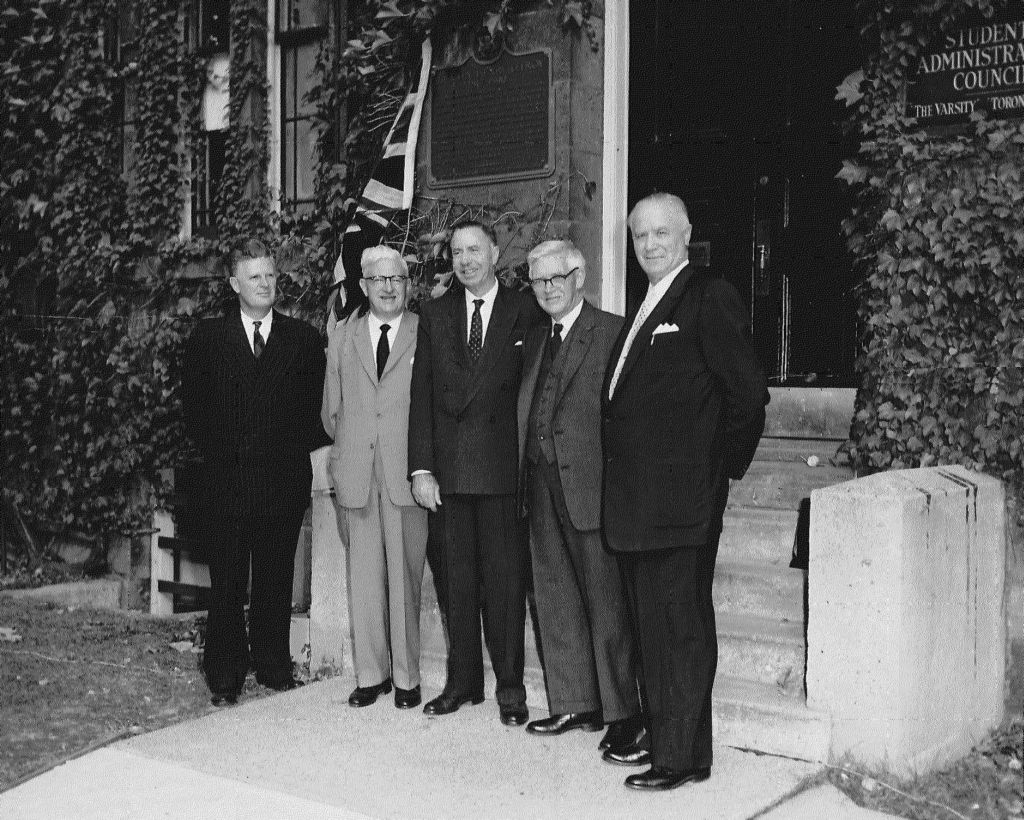 left to right: Prof. G. F. G. Stanley, Toronto Mayor Nathan Phillips, A. Kelso Roberts, Andrew Thomson, Leslie H. Saunders.
---
On the 5th of Oct. 1960, a plaque commemorating Sir John Henry Lefroy was unveiled on the University of Toronto campus. This plaque is one of a series being erected throughout the province by the Dept of Travel and Publicity acting on the advice of the Archaeological and Historical Sites Board of Ontario.

Participants in the ceremony, were: Prof. G. F. G. Stanley, a member of the Historic Sites Board, His Worship Mayor Nathan Phillips, Q. C. of Toronto, the Honourable A. Kelso Roberts, Q. C. Attorney-General of Ontario, Dr. Andrew Thomson, former director of the Meteorological Service of Canada, and Mr. Leslie H. Saunders, Chairman of the Toronto Historical Board.


A photo of the plaque is shown below.


More information on historical meteorological plaques, including the John Lefroy plaque may be seen at:


http://torontoplaques.com/Pages/Early_Meteorology_in_Canada.html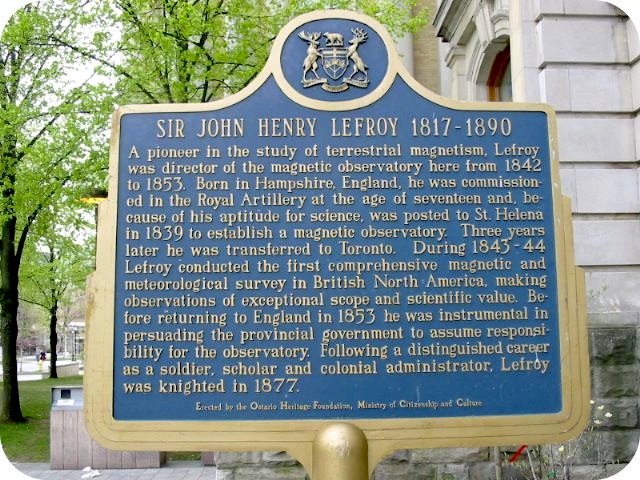 Photo used with the permission of
www.torontoplaques.com
.
See more about Sir John Henry Lefroy:
LeFroy Books Presented the AES Library
Biography of John Henry LeFroy
---
Return to Index