Pre-Christmas Food Drive, Downsview - December 1987

Photo and text below were originally published in the February / March 1988 edition of Zephyr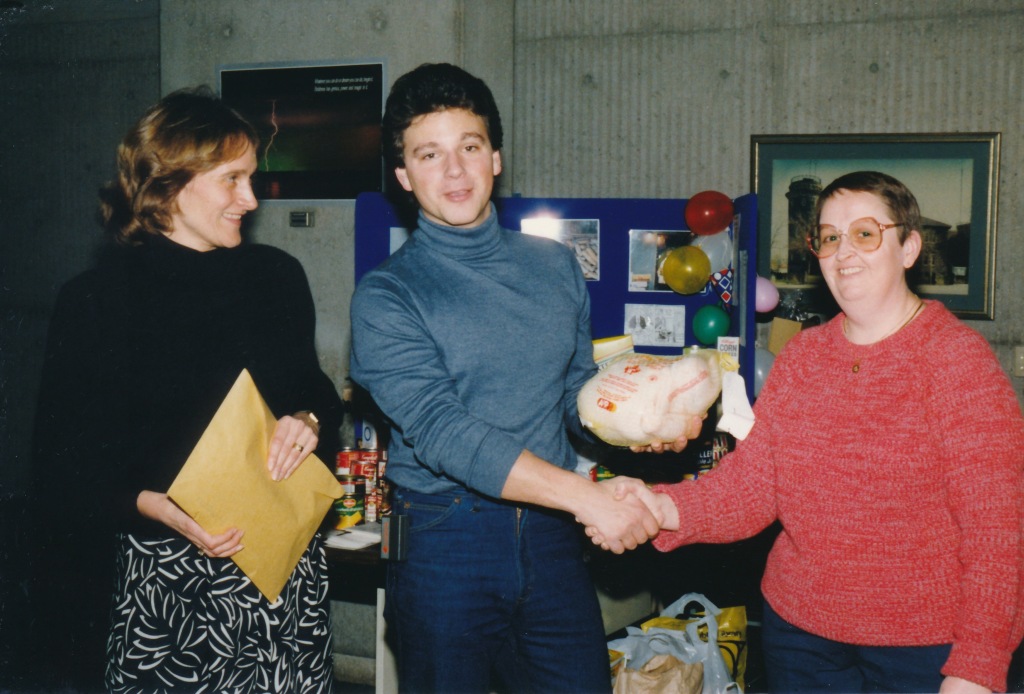 Left to right: Olga Leskiw, public health nurse, Downsview, Peter Pekelny of Second Harvest and Marion Hurlburt.

A food drive for the needy was organized on behalf of Second Harvest in the AES Headquarters building in Downsview during December. Literally thousands of non-perishable food items brought in by staff were piled·up in the lobby ready for collection. Second Harvest also received $544 towards the purchase of Christmas turkeys. One employee (Linda Curran) built a gingerbread house and raffled it off. The winner was Ed Elliotson.

Food went to a residence for natives, a drop-in centre for streetwomen, the Yonge Street Mission and all Saints Church, all in Toronto.