Doug Whelpdale's Retirement, Downsview - 2007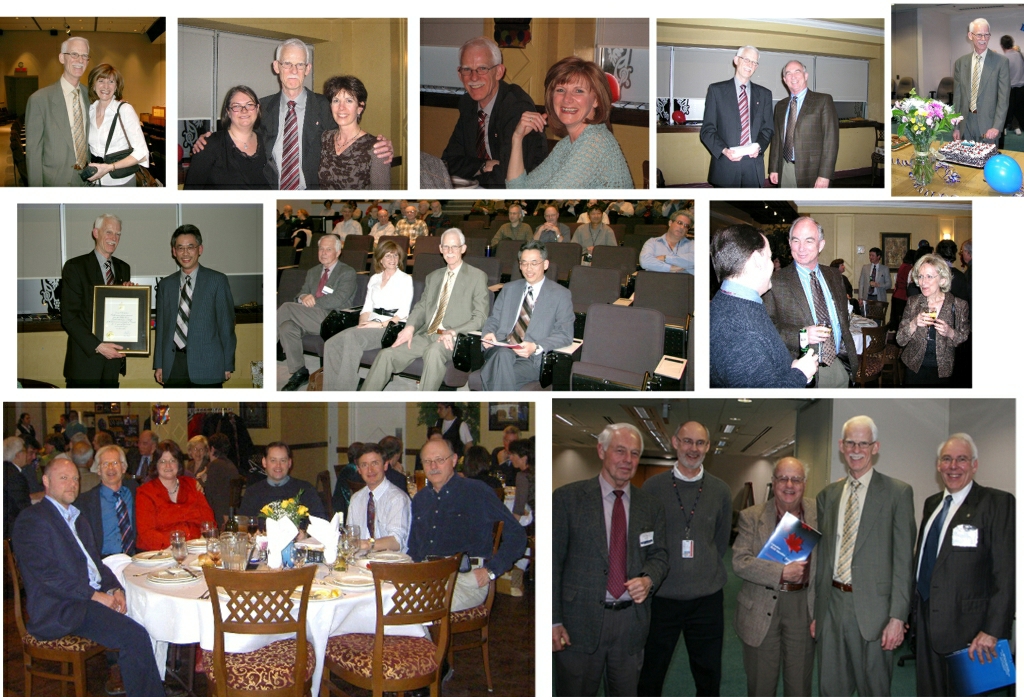 Top row (l to r): Doug & Lynn Whelpdale, Patti Edwards, Doug Whelpdale, Elizabeth Bush, Doug & Lynn Whelpdale, Doug with Gordon McBean, Doug and cake.
Middle row: Doug and Charles Lin, John Miller (NOAA), Lynn and Doug, Charles Lin, Paul Bartlett, Gordon McBean, Pat McBean.
Front row (left): Murray Mckay, Ross Brown, Anne Walker, Paul Bartlett, Mike Davies, Robert J (Bob) Morris / (right) John Miller, Bob Vet, Peter Summers, Doug Whelpdale, Don McKay.