AES Directors' Meeting - 21 April 1994, CFB Trenton (Baker's Island)

Enlargement - Left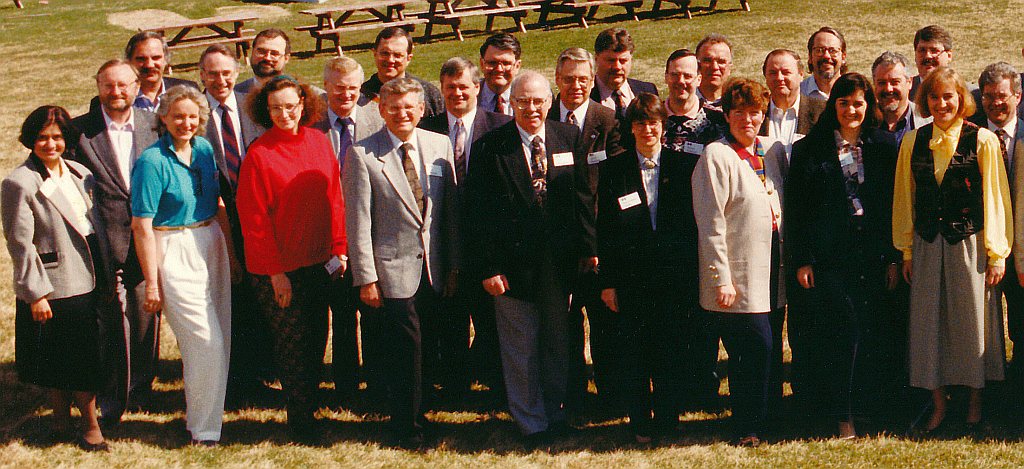 top row (l to r): Jacques Vanier, Stu McNair, Steve Lapczak, Cal Carter, Charlie Power, Hans Martin, Fred Herfst, Al Kellie.
middle row: John Reid, Mark Trueman, Fraser MacNeil, Pierre Ducharme, ? (NWS invitee), Pierre Dubreuil, Jean-Pierre Cantin, Francis Bowkett, Barry Greer.
front row: Nina Fernandez, Nancy Cutler, Joan Butcher, Joe Kotylak, Lou Ranahan, Mary Helen Kaizer, Mary Regan, Angèle Simard, Anne O'Toole.


---
Enlargement - Right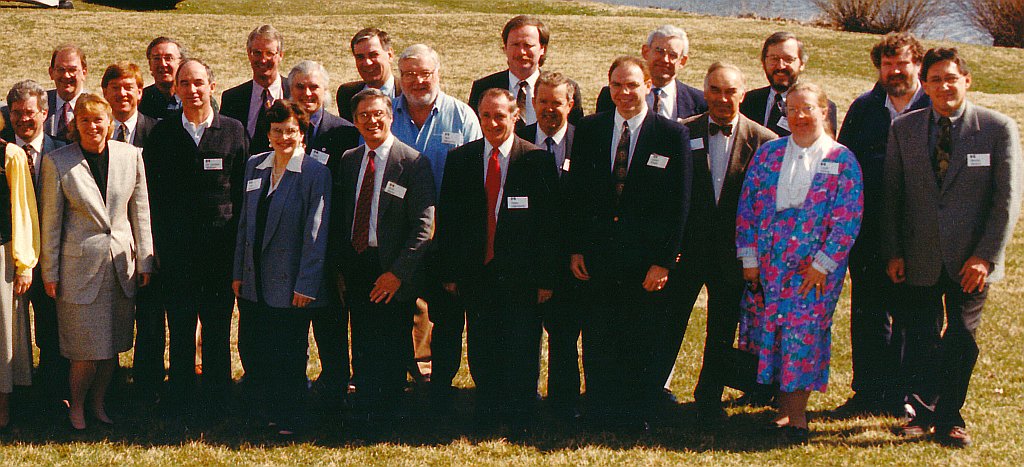 top row (l to r): Phil Merilees, John Stone, ?, Bill Pugsley, Roger Street, Don Champ, Jim Alexander.
middle row: Barry Greer, Brian O'Donnell, Gordon McBean, Gary Wells, Neil Meadows, Mike Balshaw, Ian Burton, David Grimes.
front row: Nancy Bresolin, Joan Masterton, Rick Berry, Peter Learmonth, John Reed, Linda Stirling, Michel Béland.


---