Aviation Meteorology Bench - National Aviation Museum, Ottawa: 1996 - 2014*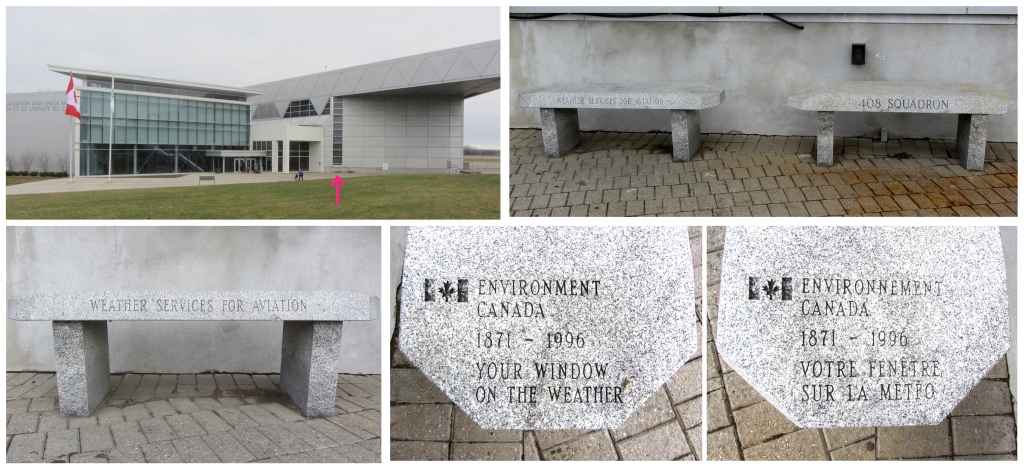 * The above collage was taken in late November 2014 at the site of the former

National Aviation Museum

, renamed in 2010 to The Canada Aviation and Space Museum.

On 24 September 1996, the bench was unveiled and dedicated, at another location on the grounds, by

Gordon McBean

, then ADM of the Atmospheric Environment Service.
Representatives of other organizations, also in attendance, included DND's Directorate of Meteorology and Oceanography (DMetOc), Department of Transport, and CMOS.

The relocated bench now sits near the main entrance beside a similar one dedicated to RCAF 408 Squadron.
The two bilingual panels at the bottom right are engraved in the top of the bench.
Unfortunately, the French wording along the side of both benches faces the museum wall and could not be photographed.

A photo of the actual 1996 dedication ceremony has yet to be found.