MSC Long Service and 25-Year Presentations, Toronto - 27 April 1983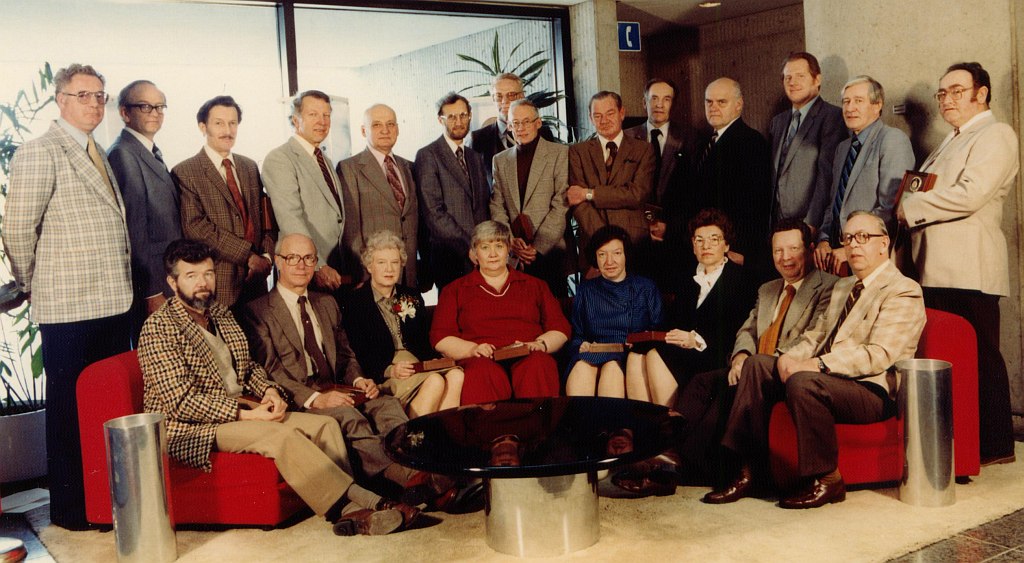 back row standing (l to r): Charles "Red" Henderson, Thomas McGregor, John Phillips, Freeman Keyte, Tadeuss Puissans, Clifford Holtz, Ronald Quick, Carlton Mateer, Anthony Smith, Hans VanLeeuwen, Kenneth Horne, Douglas Cassidy, William (Bill) McKay, Thomas Collins.
sitting: Donald Massey, Archie Black, Bridget Chambers, Velma MacDonald, Gail Cross, Helen Garus, Jim Bruce (presenter), Nathan Cornfoot.

missing: Gordon Shimizu,

Notes: Most of these awards are probably for 25 years of service but the memo announcing them specified "Long Service" Awards.