Graduates of M.A. Meteorology Course - 1953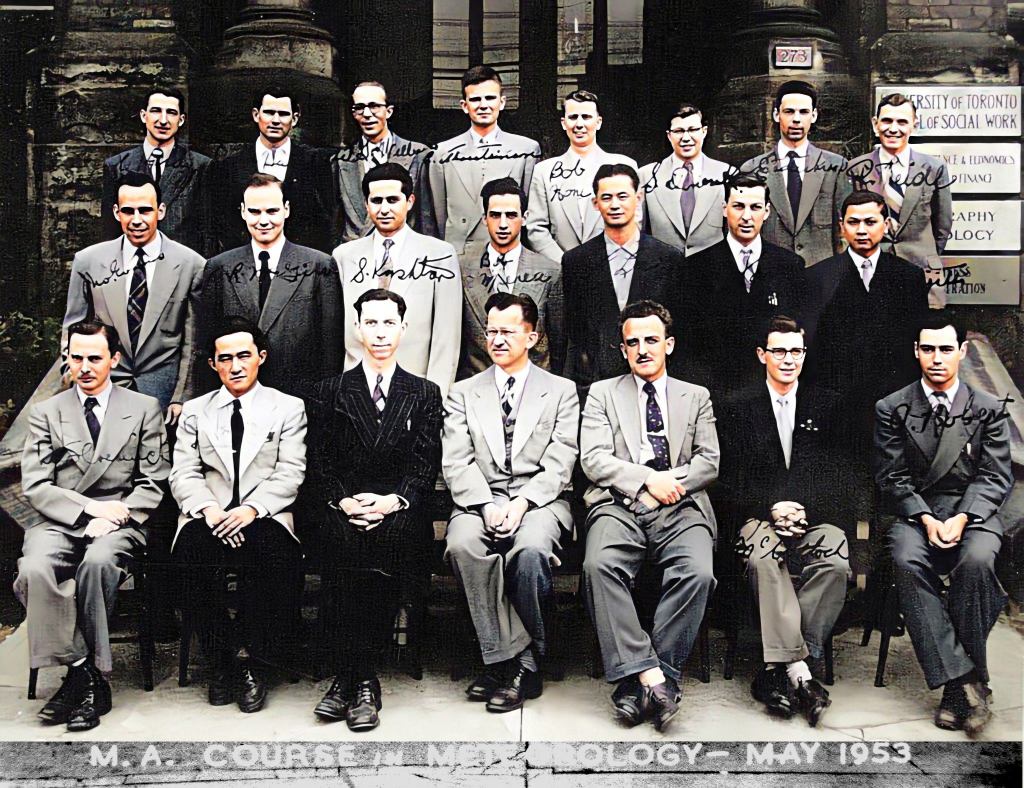 Back row: Ken Hardy, John Huschilt, Frank Williams, Carl Thorsteinson, Robert (Bob) S Hone, S_, Cal L Easterbrook, Rudy Treidl.
Middle row:

John (Jack) Evans

, Orville McGirr, Saul Kashtan, R (Bob) Mereu, Ken Lee, Al Parry, (a visitor from a far eastern Weather Service, perhaps Thailand).
Front row: Bill Creswick, George Ishii, Al Mason (I), Clarence Penner (I), Al Crocker (I) , Jim McCulloch, André Robert.

Instructors (I)

Missed the photo: Ray ? Desautels, Leonard Graham.