Short Course 2 in Meteorology - 3 March to 14 June 1941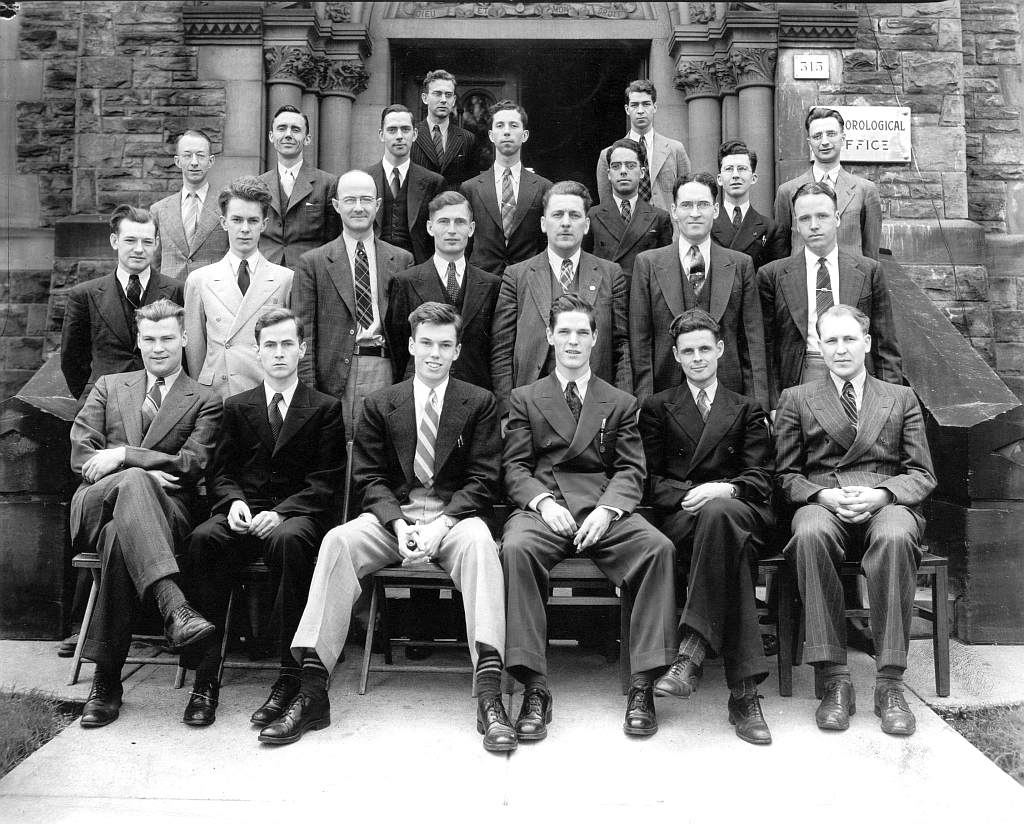 Top row (two people) (l to r): John AD MacNeill, Jim Leaver (instructor).
Third row (seven people): E Dwight Williams, Allin W Jackson, Jack Henry Meek, Allan H Mason, EA Johnston, AL Wright, EA Brickman.
Second row (seven people) : GP Adamson, Larry A Cooke, George M Busche, Norm V Jefferson, W (Bill) C Thurber, William (Bill) Gutierrez, ?
Front row six people sitting): Wilbur K Sly, Doug E Page, J Ewart Blanchard, Ron W Glen, Reid V Dexter, Merv R Fleming.

unidentified (one person) is probably either F Goodwin or WT Wallace.
---
Short Course 2 in Meteorology - March to June 1941 (Photo 2)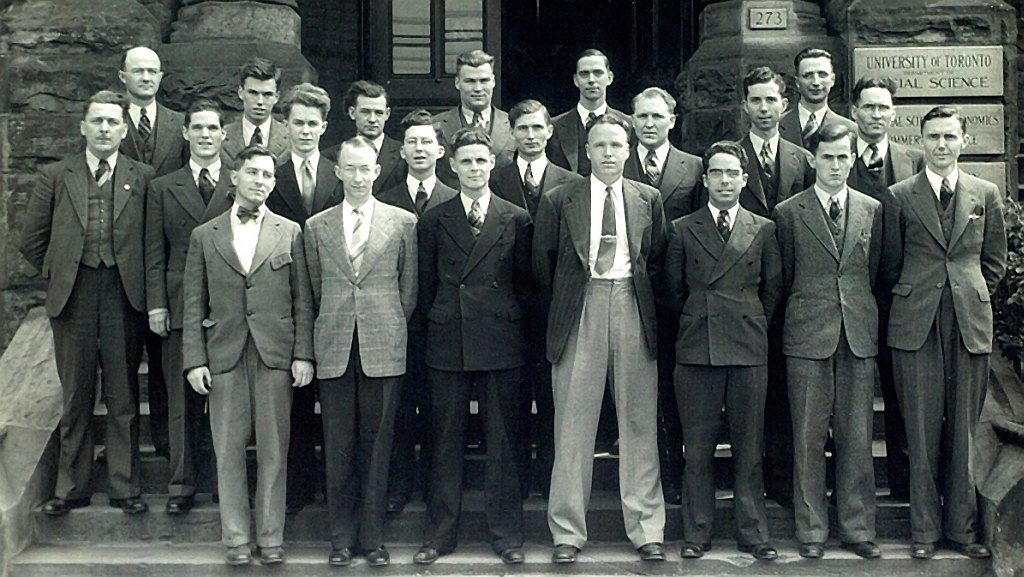 Top row (l to r)(six people): George M Busche, J Ewart Blanchard, GP Adamson, Wilbur K Sly, Jack Henry Meek, EA Brickman.
Middle row (eight people): W (Bill) C Thurber, Ronald Glen, Larry A Cooke, WJ Wallace, Norm V Jefferson, F Goodwin, Allan H Mason, William (Bill) Gutierrez.
Front row: (seven people): AL Wright, E Dwight Williams, Reid V Dexter, Merv R Fleming, EA Johnston, Doug E Page, Allin W Jackson.

WJ Wallace not on original ID list, nor in photo IDs for photo 1, above

Note from signatures on back of Photo 2: Conn Sutherland left early in course

---
Signatures on back of Photo 2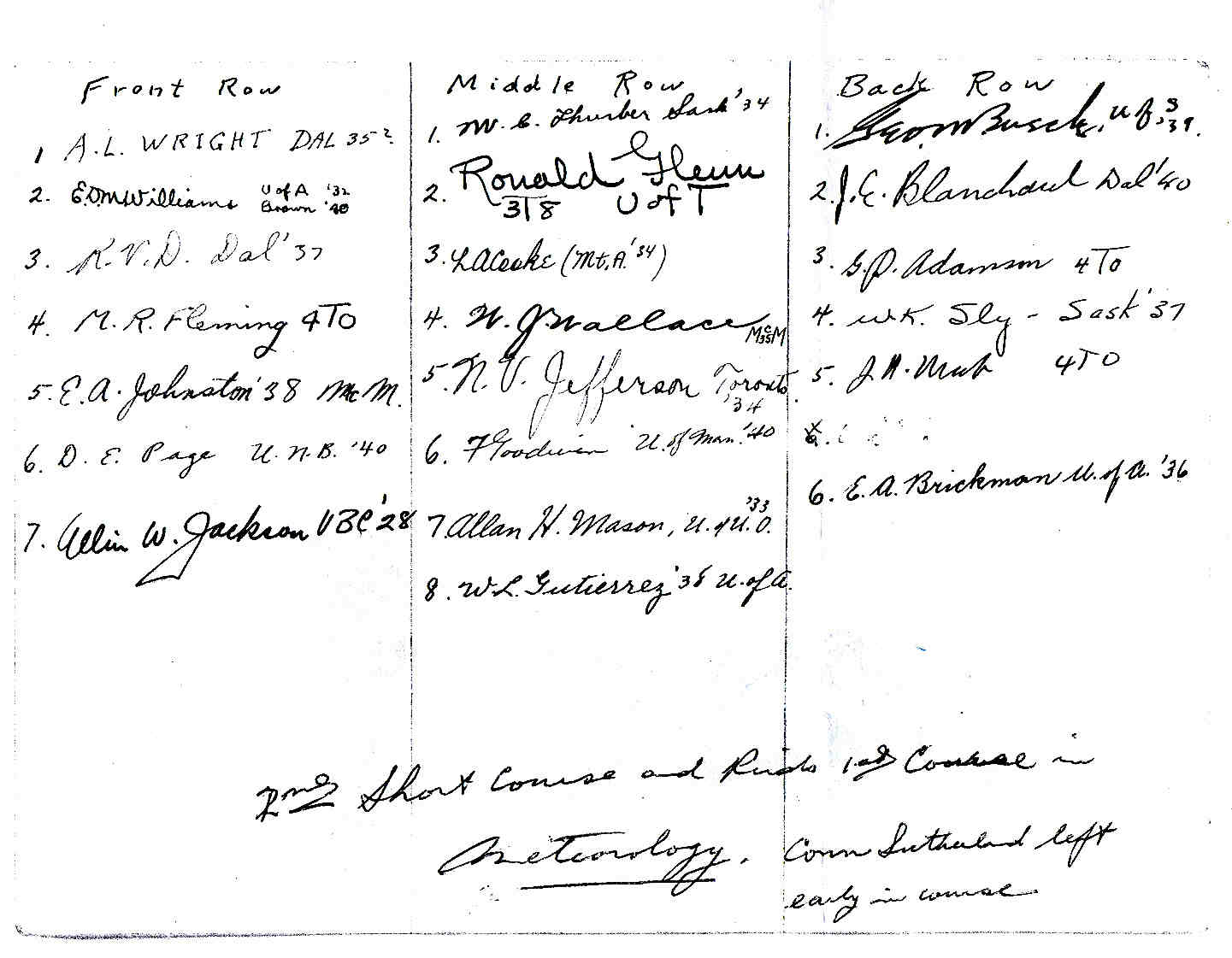 Return to Index