Advanced Course 7 - 3 June to 30 August 1946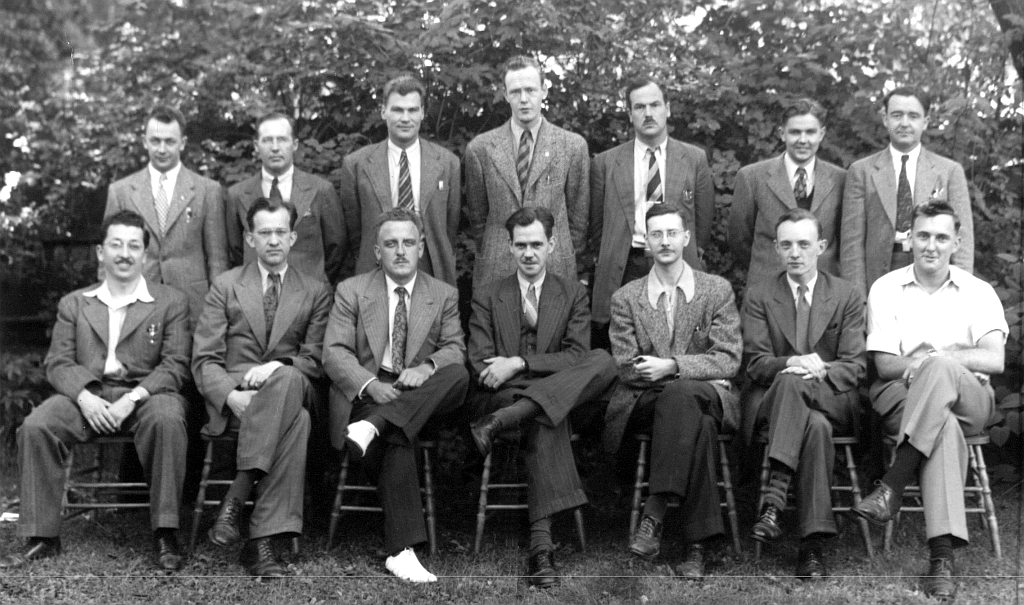 Top row (l to r): Des Wright, JA Burgess, Wilbur Sly, Jack R Mathieson, Don W Perrie, Gord A McKay, W (Bill) G Green.
Front row: Joe Clodman, Clarence Penner (instructor), Al Crocker (instructor), Wendell Hewson (instructor), Warren Godson (instructor), Eric HV Dexter, Don Storr.

Absent: Fred E Burbidge, Wilf A Hoddinott, Alf F Ingall.