Advanced Course 3 - 14 September to 19 December 1942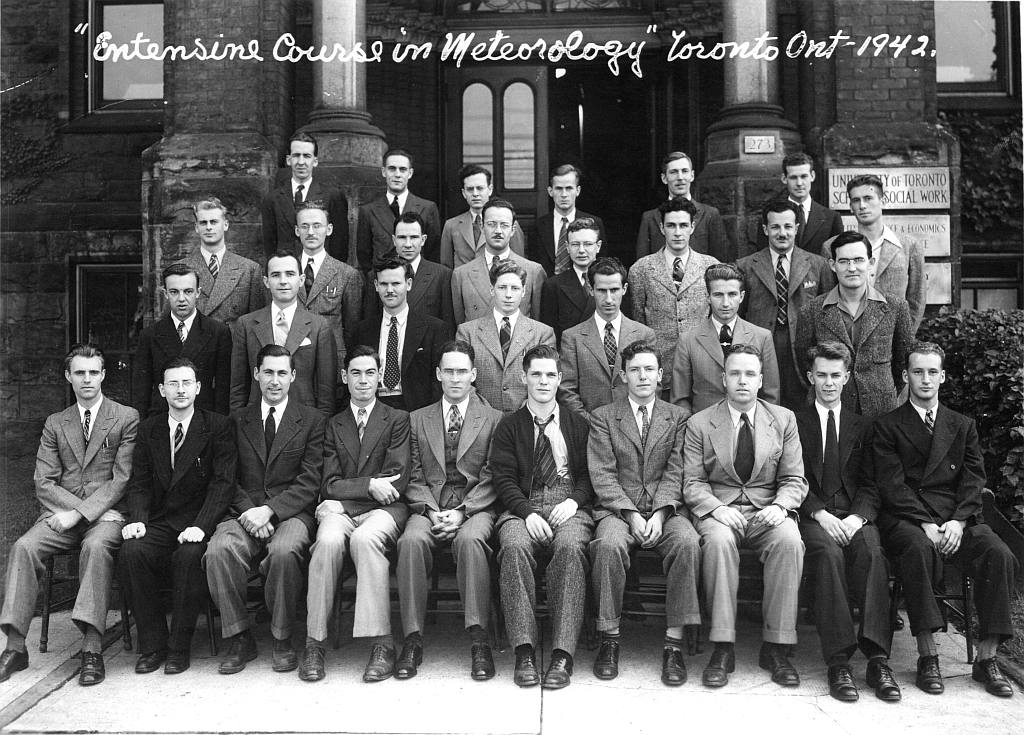 Back row (l to r): WG (Gil) Clark, EN Ellis, RE (Ted) Munn, Doug E Page, Einar Einarsson, Larry T Campbell, WF (Bill) Ganong.
Third row: Henry C Belhouse, RR (Bob) Dodds, Archie R McCracken, T Lloyd Richards, Karl Buckthought, Ken F Harry, HW Fleming.
Second row: WE (Bill) Markham, LR Mumford, Les G Tibbles, Byron W Boville, Harry M Greb, Art H Wright, W (Bill) M Cameron.
Front row: Ralph V Tyner, Warren L Godson, HS Keenleyside, R Duff Butterill, William (Bill) Gutierrez, Ron W Glen, John L Knox, Merv R Fleming, Larry A Cooke, Ray W Walkden.