Probing the Atmosphere of the High Arctic (PAHA) Team - 2017

Original Photo taken at at the * CANDAC workshop held in May 2017 (photo credit: Yan Tsehtik)


* Canadian Network for the Detection of Atmospheric Change


For IDs, see enlargements below


---
Enlargement - Left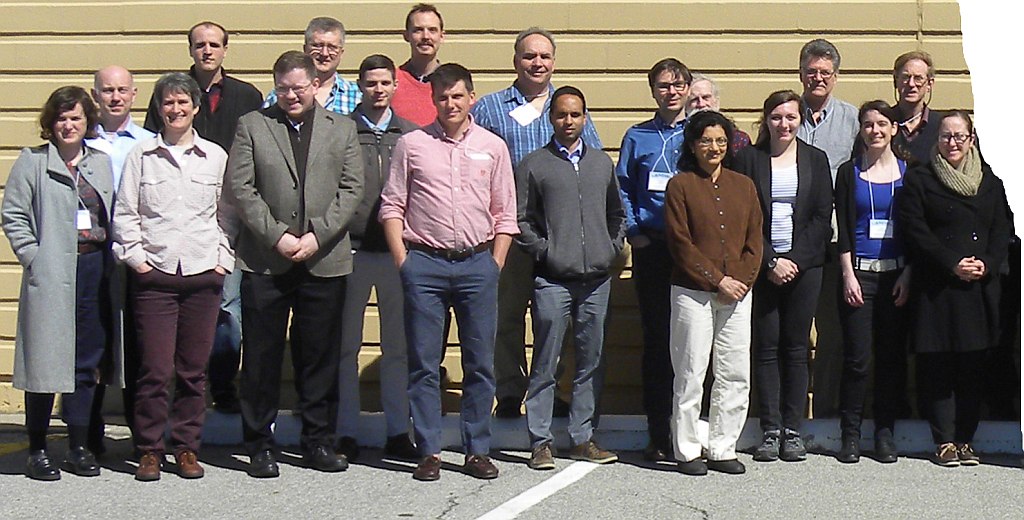 top row (l to r) (9 people): Yan Tsehtik, Sebastian Roche, Liviu Ivanescu, Orfeo Colebatch, Pierre Fogal, Patrick Hayes, Chris Meek, William Ward, Jim Drummond.
front row (10 people): Aubyn O'Grady, Kim Strong, Ralf Bauer, Kristof Bognar, Eric Lutsch, Joseph Mendonca, Saroja Polavarapu, Samantha Tremblay, Emily McCullough, Felicia Kolojari.
---
Enlargement - Right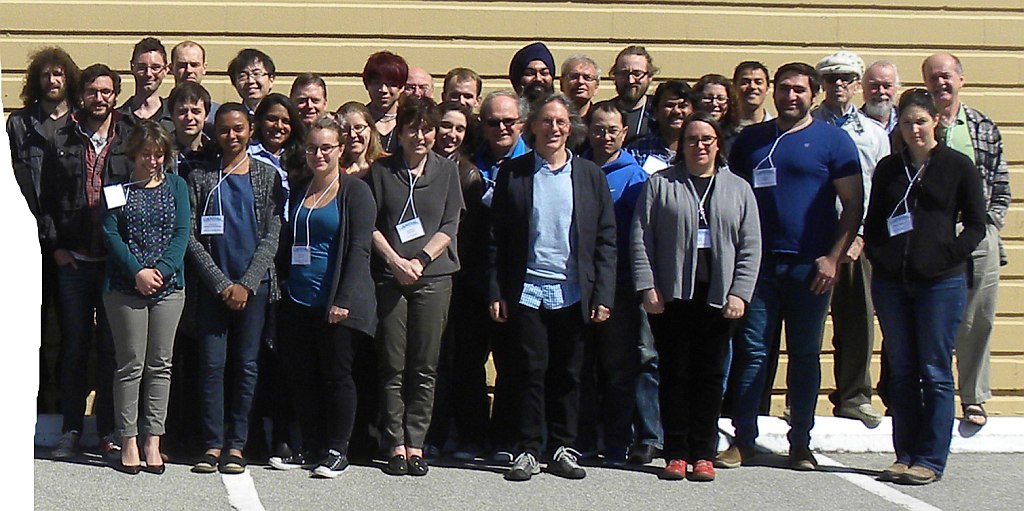 top row (l to r) (16 people): Sam Kristoffersen, Dan Weaver, Alexey Tikhomirov, Xiaoyi Zhao, John Gallagher, Shoma Yamanouchi, Barry Goodison, Hayden Johnson, Gurpreet Singh, Glen Lesins, Ludovick Pelletier, Zahra Vaziri, Ray Nassar, Alan Manson, Tom McElroy, Norm O'Neill.
middle row (10 people): Paul Jeffrey, Jeffery Vankerkhove, Achini Abayakoon, Shannon Hicks, Romina Piunno, Jean-Pierre Blanchet, Zhenhua Li, Auromeet Saha, Keyvan Ranjbar, Debra Wunch.
front row (6 people):
Ghazal Farhani, Shayamila Mahagammulla Gamage, Laurence Coursol, Marianna Shepherd, Bob Sica, Kaley Walker.
Return to Index