Mould Bay High Arctic Weather Station - 1975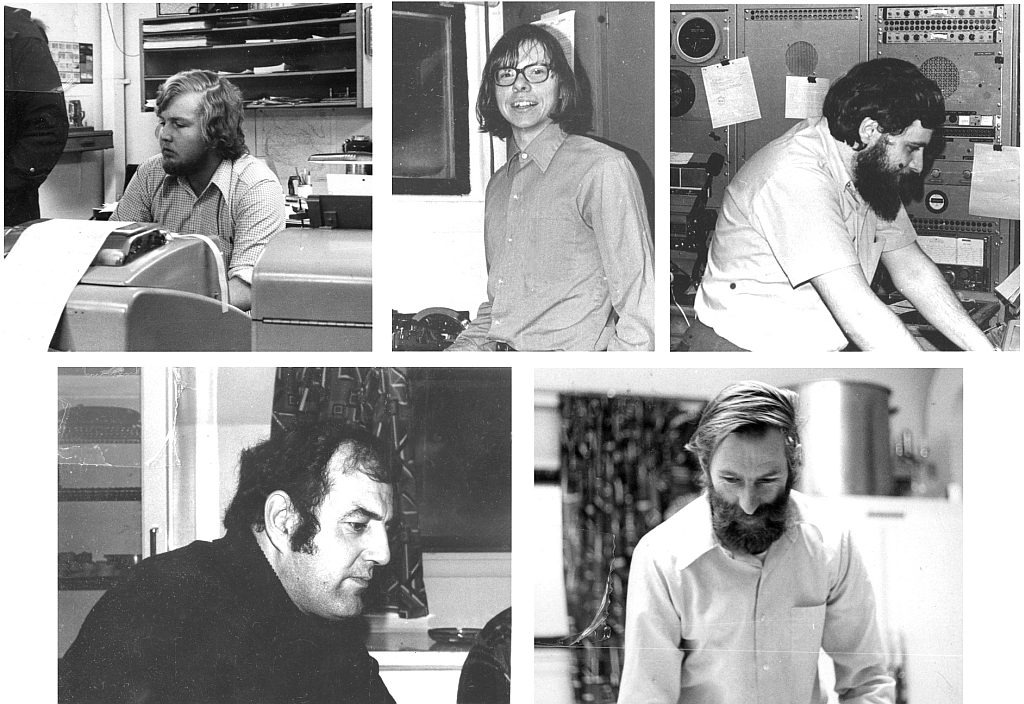 top row (l to r): Frederick L (Rick) Risbey, Bob ? (EL Technician), Ralph Alexander (seismologist).
bottom row: John Thrasher (the Cook), Dexter Cadger (OIC).

These photos are from an album prepared by Mould Bay staff for sending to Headquarters. The cover letter was signed by: "F. Risbey, R. Thoren and S. Bruce" and was mailed on February 27, 1975. The photos are probably only a partial segment of the staff.