Ice Centre Staff - May 1982
Open House on the Occasion of the Office Move
from the Trebla Building to the Journal Building, Ottawa
(click or scroll down for related photos)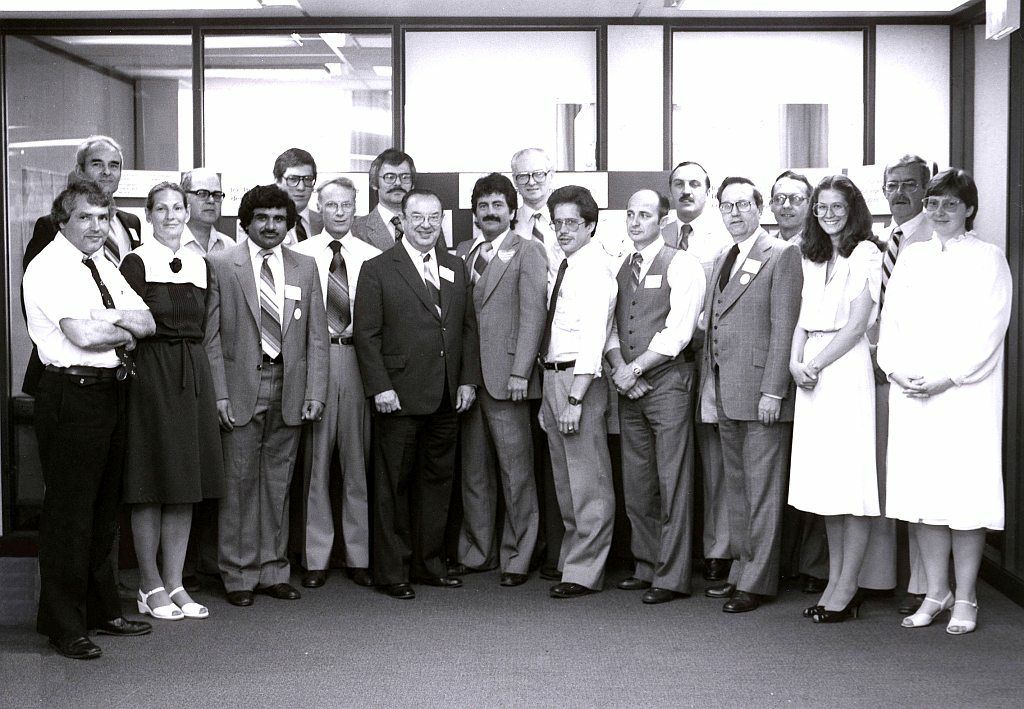 l to r: René Ramseier, Bernard Sproule, Phyllis Burge, Ron Fawcett, Awtar Koonar, John Falkingham, Hugh McRuer, Robert Tessier, Bill Markham, Normand Michaud, Angus Gillingham, Doug Hagen, Dave Mudry, Terry Mullane, Alex Beaton, Phil W Cote, Anne Owens (now Walker), Fred Geddes, Margaret Giroux.

---
Informal Office Photos - Journal Building, 365 Laurier Avenue, Ottawa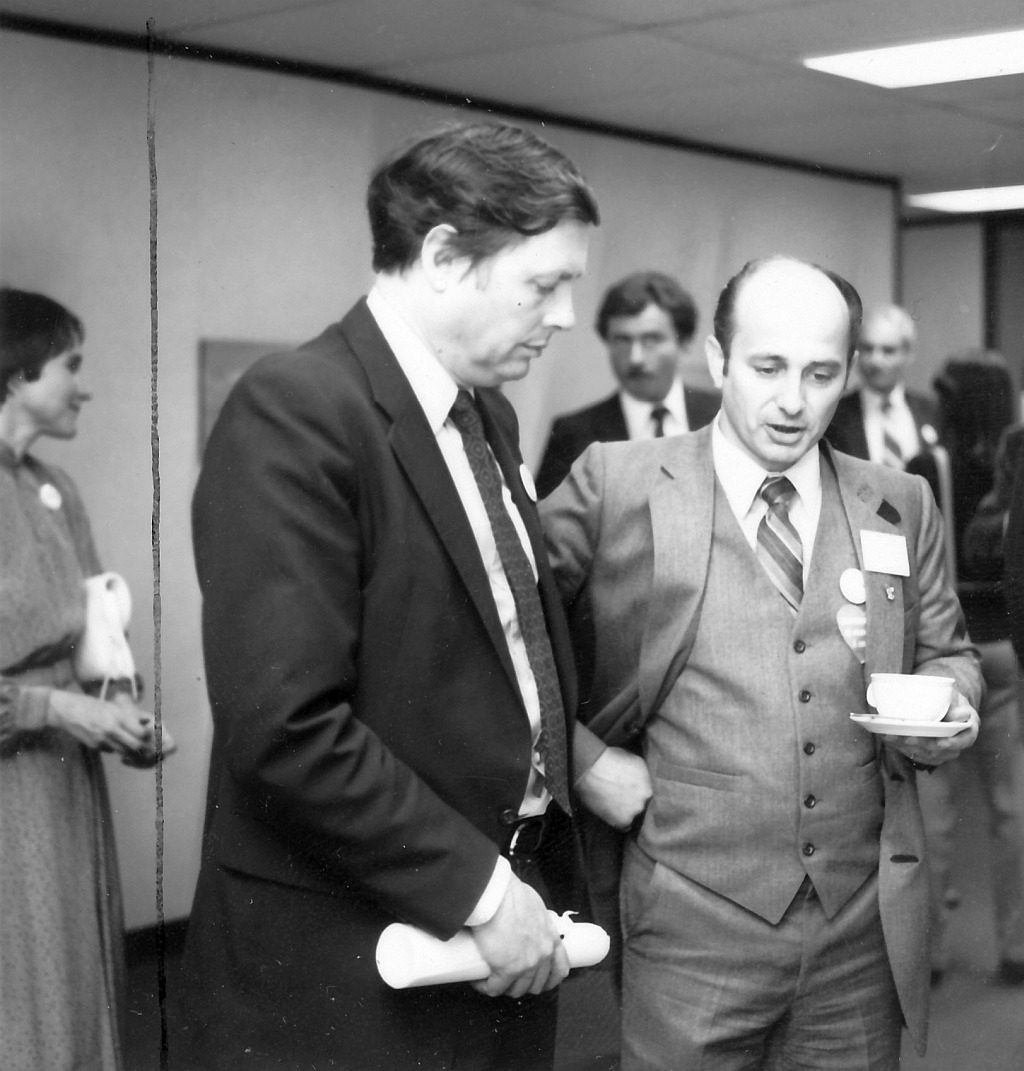 Environment Minister John Roberts and Dave Mudry
---
Office Scene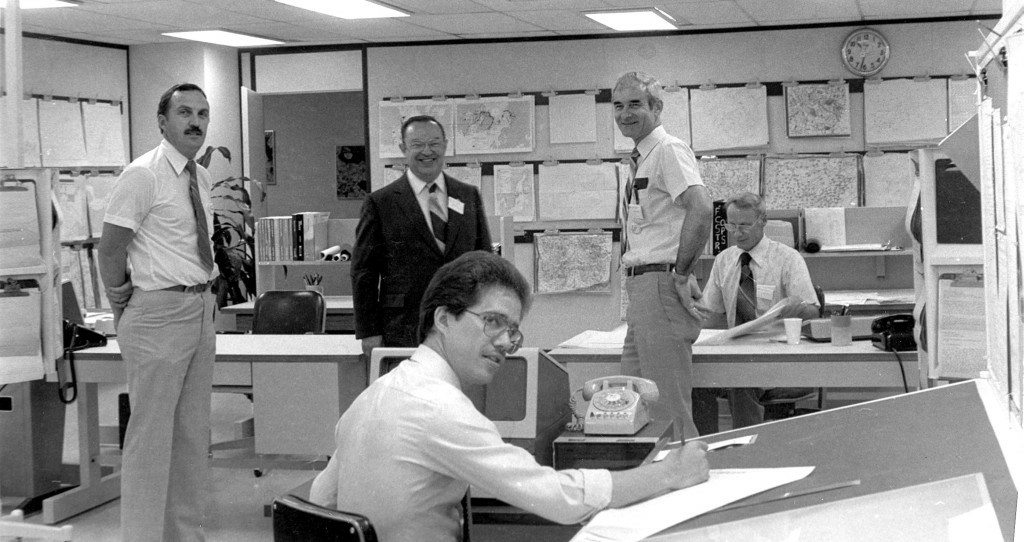 left to right (back): Terry Mullane, Bill Markham, Bernard Sproule, Hugh McRuer.




Front: Doug Hagan.




---