Ice Forecasting Central - Ottawa, Christmas Card 1973
Go to: Small collage taken at time of Christmas photos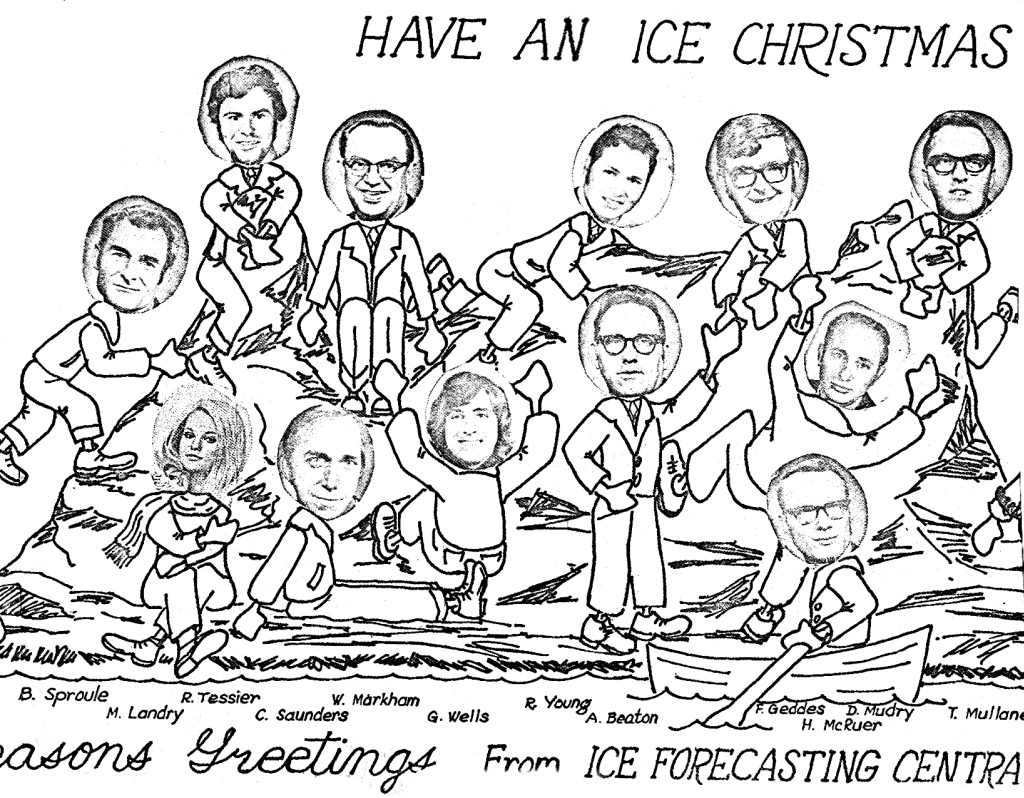 Top (l to r): Bernie Sproule, Robert Tessier, Bill Markham, Ralph P Young, Fred Geddes, Terry Mullane.
Bottom: Mary Landry (**missed photo), Cec Saunders, Gary Wells, Alex Beaton, Dave Mudry (right of Alex Beaton), Hugh McRuer (below Dave Mudry).

(** instead of leaving Ms. Landry's space blank, the creators of the card inserted a replacement photo, believed to have been clipped from a copy of

Playboy

magazine)


Also missed photo: Jane McKittrick.

---
Small Collage Taken at Same Time as Card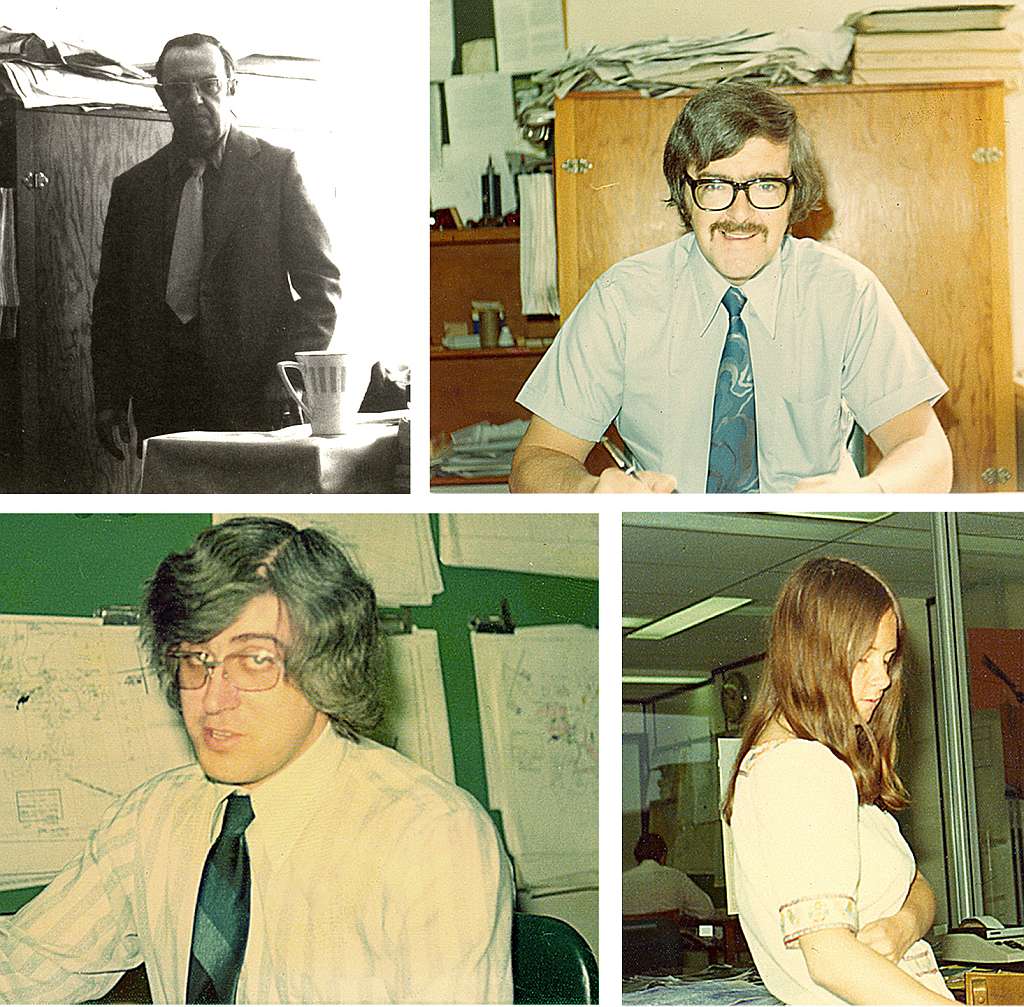 Top (l to r): Bill Markham, Fred Geddes.
Bottom Gary Wells, Jane McKittrick.