Botwood, NL - November 1937
Three members of the forecast staff at Botwood NL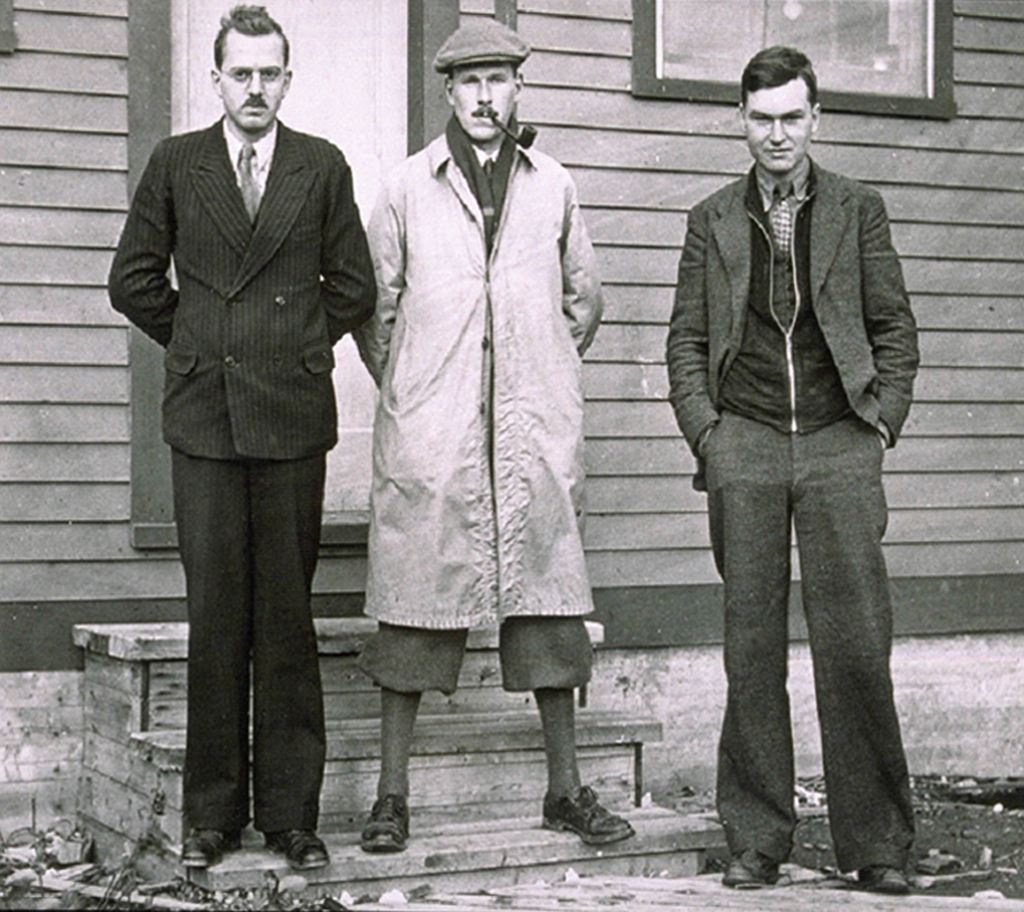 l to r: J Reg H Noble, Patrick D McTaggart-Cowan, Hugh H Bindon.

(photo first published in Atmosphere, Volume 9, Number 2, 1972 in article by Morley K. Thomas)

Excerpts from a related article in a 1984 WMO Bulletin which reported on an interview with Patrick D McTaggart-Cowan:

An airfield was being constructed at Gander about 70 km away from Botwood.
We moved the meteorological centre to Gander in December 1938 on a day with exceptionally heavy snowfall.
Two other meteorologists joined me in Newfoundland, one of whom was Reg Noble, who later bacame Director of the Meteorological Service from 1964 to 1976.
We left them to look after things at Gander and went to Botwood when a flying boat was expected.