Baden-Baden (4 Wing) Germany Staff & Spouses - May 1965
Go to: Baden-Baden (4 Wing) 1965 Christmas Photo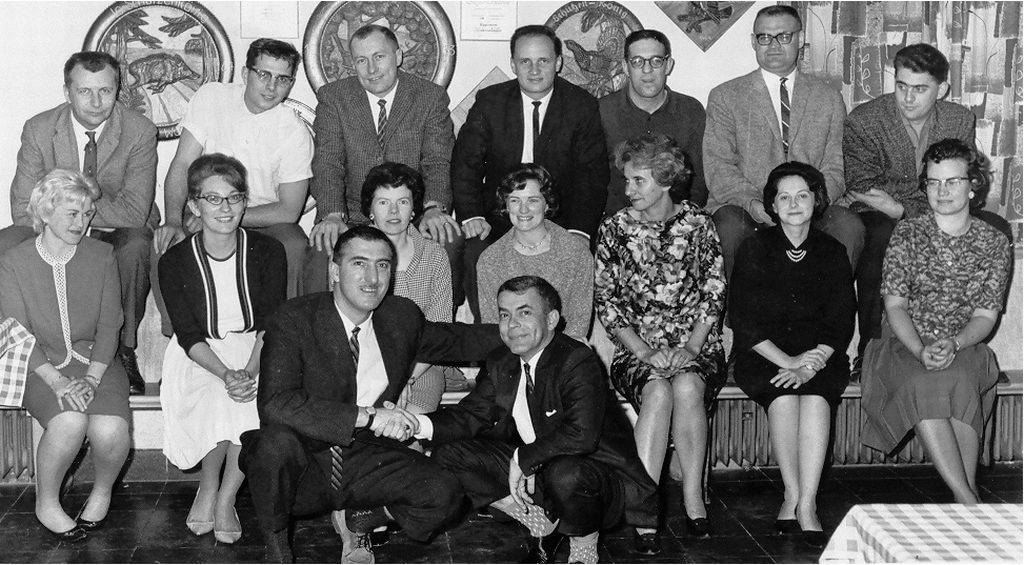 Back row (l to r): Tom Evans, Denis Lacoste, Charlie Wendell, Pat Dillistone, Armand Gaudette, Ed Hoeppner, Gerry Flohr.
Front row: Diana Burns, Barb Gigliotti, Gail Wendell, Beth Dillistone, Tina Evans, Mrs Leduc, Corrine Flohr.
Two out front: Tom Gigliotti and Vic Leduc.
Missing: Brian Burns (On Duty).
---

Baden-Baden (4 Wing) Germany - 1965 Christmas Photo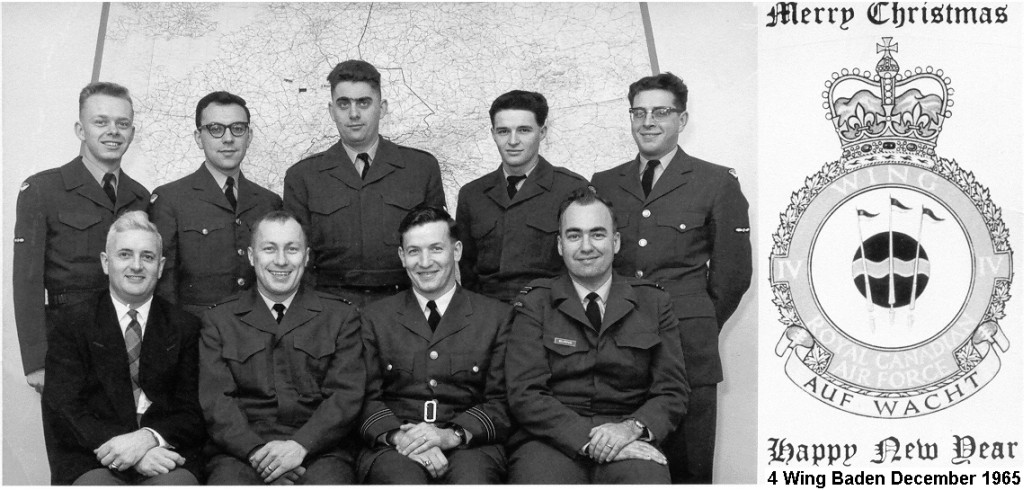 Back row: Darryl Smith, Frank Therriault, Gerry Flohr, Bill McNeil, Denis Lacoste.
Front row: Frank Pembroke, Charlie Wendell, Norm Dressler, Brian Burns.