Ice Service Employees - Partners in UN Climate Award *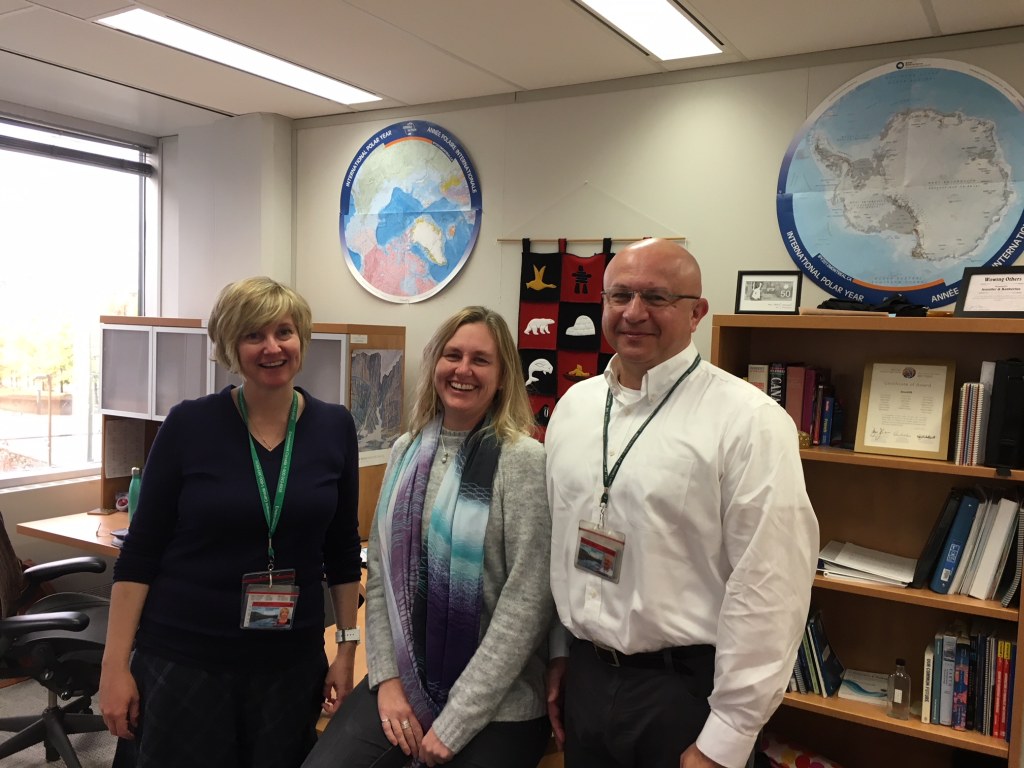 l to r: Katherine Wilson, Adrienne Tivy, Tom Zagon.

*

Note re this Award:

ECCC's Canadian Ice Service and its employees, a partner of the SmartICE project, have been honoured by the 2017 United Nations 'Momentum for Change' Climate Solutions Award for the development of its sea ice monitoring system.

The SmartICE project led by Memorial University geography professor Trevor Bell, is a cross-sector enterprise that developed a near real-time sea-ice monitoring and information sharing system that blends Inuit knowledge with state-of-the-art technology. This innovative tool provides Inuit with additional decision-making information to support safe sea-ice travel. Dr. Bell will be at the United Nations Climate Conference (COP23) in Bonn, Germany to accept the award on November 14, 2017.

ECCC's contributions involved satellite imaging and staff resources - namely

Katherine Wilson

, Chief of Strategic Policy and Planning,

Tom Zagon

, Physical Scientist Researcher, and

Adrienne Tivy

, Physical Sciences Specialist - all from the Canadian Ice Service.

Of the 19 groups awarded the UN's 2017 Climate Solutions Awards, SmartICE was the only group to hail from Canada. It was also the first time an Arctic project has been honoured with this award.
Return to Index