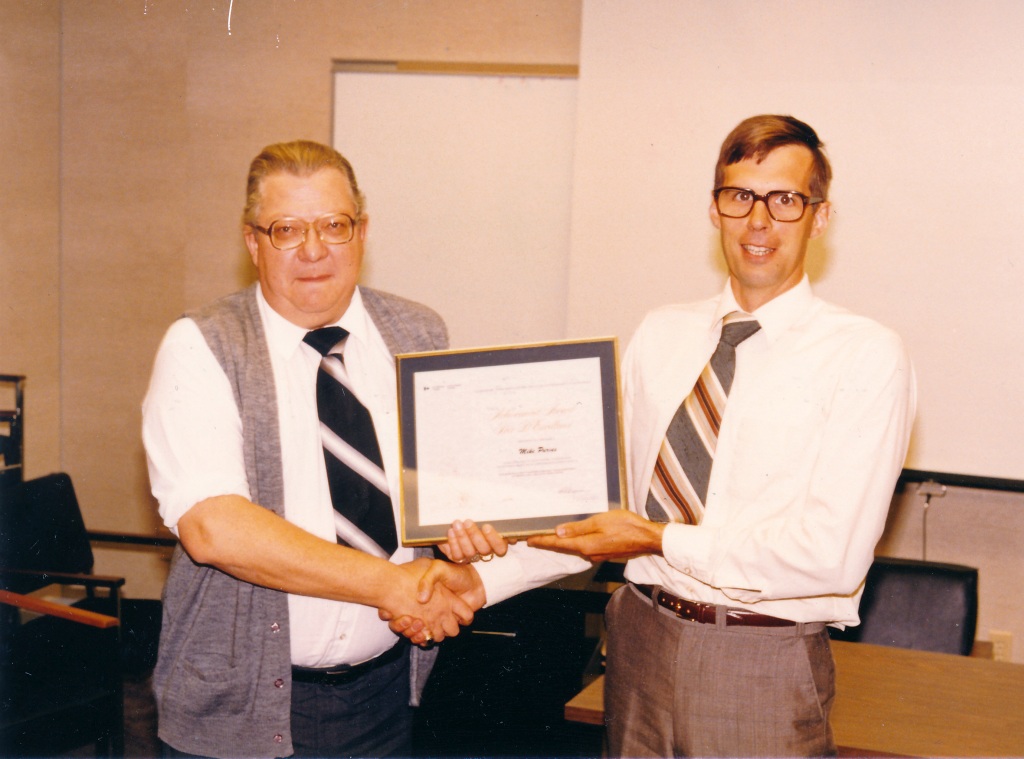 Bev Burns (presenter, left) &

Mike Purves




---
Mike Purves wins AES Achievement Award

On August 27 1986, an AES Achievement Award was presented to Mike Purves by Bev Burns. Director AES Western Region. Mr. Purves is a Senior Meteorologist in the Alberta Weather Centre. The Achievement Award was for Mr. Purves's long record of significant contributions to operational meteorology. Notable among these have been the compilation of a compendium of meteorological references, production of aviation climatologies in a format suitable for operational use, and the development and automation of a number of techniques that provide guidance to the meteorologist for the forecasting of weather elements such as wind, minimum temperature and precipitation type. Mr. Purves has been a meteorologist with AES for 15 years. He has seen duty with the Canadian Forces Weather Service at Chatham, Baden Soellingen, and North Bay, and has been at the Alberta Weather Centre since 1982.
---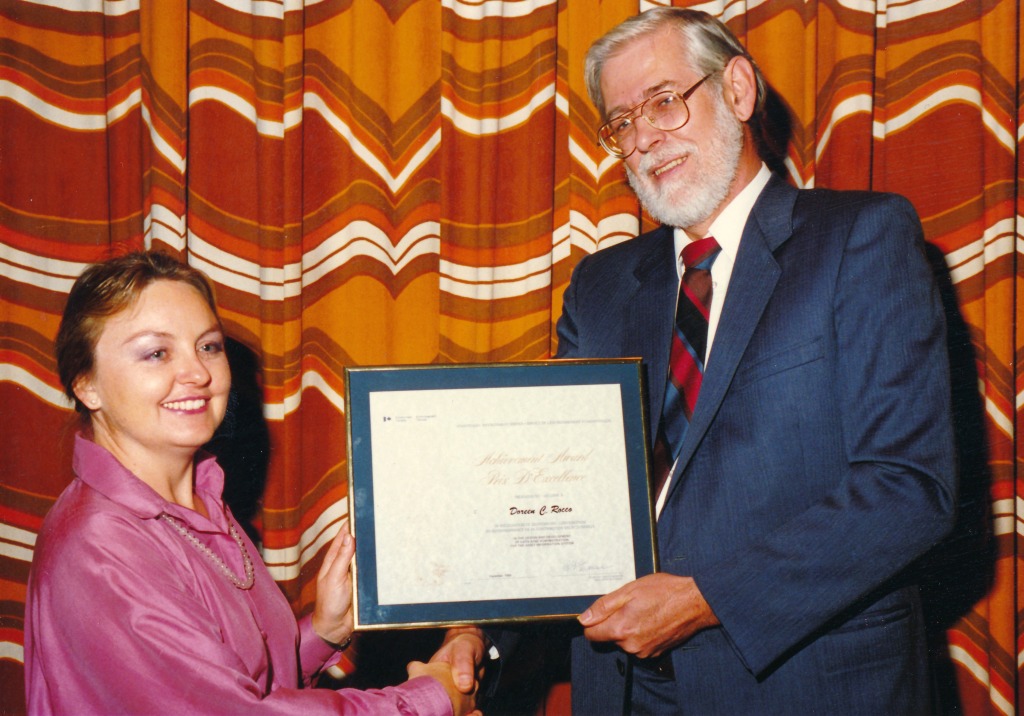 Doreen Rocco
and (presenter) Howard Ferguson
Doreen Rocco has received an AES Achievement Award for bringing two computer systems on-line on connection with material management at AES, Administration Branch, Downsview. In presenting the award at a ceremony in the Auditorium in September 1986, ADM Howard Ferguson pointed out that Ms. Rocco with no previous computer experience, had brought the Material-In-Use (MIU) and Stores Information Management Systems (SIMS) systems on-line, "She worked at a much higher level of expertise than her position demanded, worked long hours without thought or request for monetary compensation and was completely loyal to managerial objectives" he added.

Ms. Rocco joined AES in 1974 as a distribution clerk and by 1978 she had reached a CR4 level. By 1982 she had completed level II of the material management course sponsored by the International Material Management Society.

The citation adds that Ms. Rocco spent long hours, much of the time her own, testing, debugging and diagnosing problems for the implementation of the MIU and SIMS systems. She also developed the first users' manual for the MIU and trained regional staff.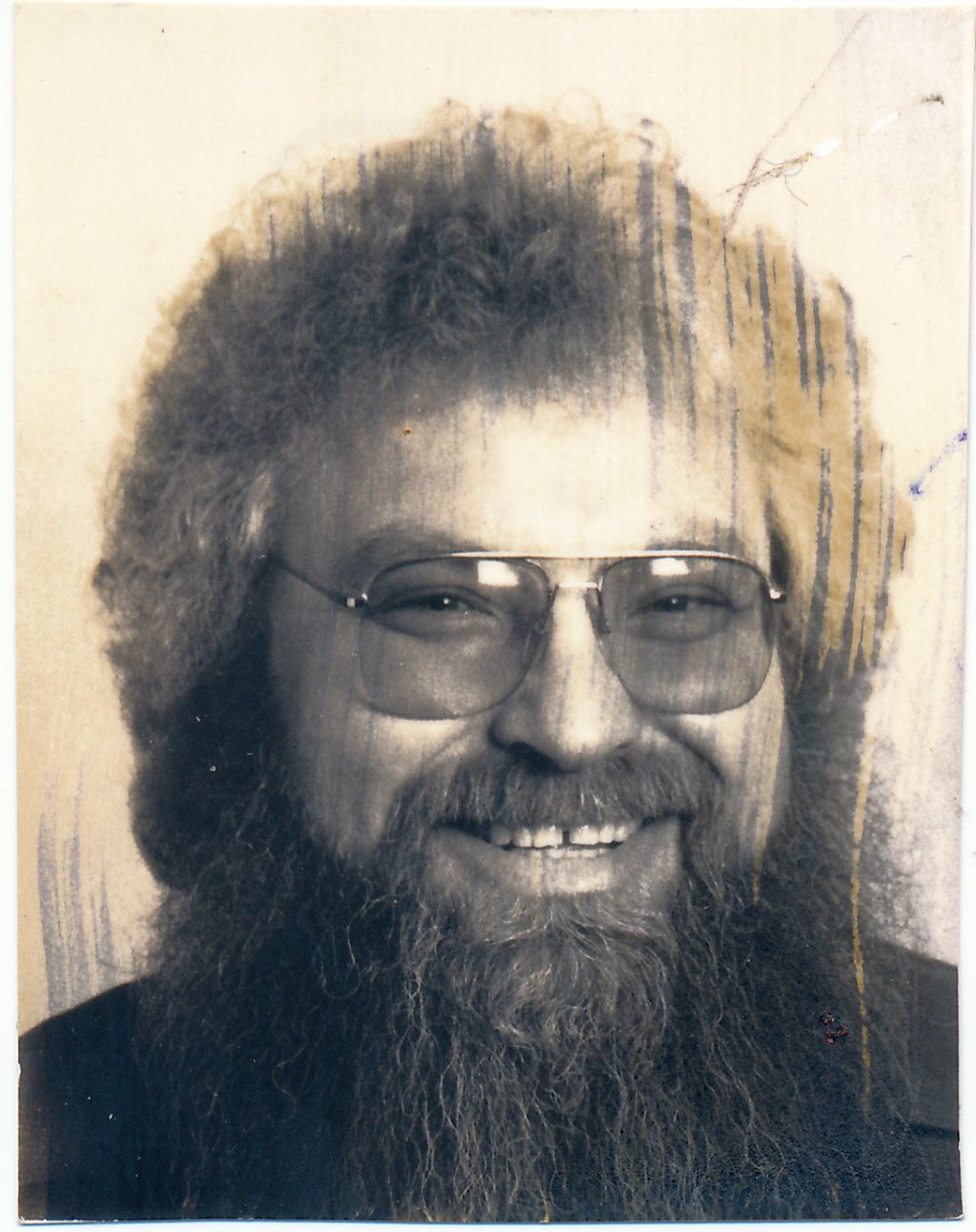 Larry Solar
---
Merit award to "average" AES employee, Larry Solar
The Public Service Merit Award presented to Larry B. Solar of Ice Reconnaissance Division last December (1985) is of more than usual interest to the "average" AES employee. The citation four pages long, includes the following:

Between August 1981 and August 1982, AES undertook a series of major experiments to improve our understanding of the microwave properties of floating marine ice, at different seasons of the year Two of these experiments were international and were based at Mould Bay, N.W.T., and took place during October 1981 and June-July 1982. Larry was assigned as coordinator and field manager of the two international projects. During the October 1981 experiment, Larry's logistical effort involved "transporting major amounts of equipment by aircraft from Pond Inlet via Resolute to Mould Bay, using a Bell 206 helicopter, and setting up a camp on an ice floe in Crozier Channel". He antIcipated the needs of such investigators as the University of Kansas and the National Research Council, and freed them from routine tasks. According to the citation "It takes a rare individual to provide this kind of dedication, far-sightedness, and physical and moral support to an important program".

One final task of the October experiment involved improvising support from local AES personnel. Larry was then given full responsibility for setting up the far more complex June-July 1982 experiment. "The summer experiment consisted of principals from the UnIversities of Washington and Kansas, the Jet Propulsion Laboratory, the National Research Council, and AES - a total of 19 people, using two Bell 206 helicopters. In short, Mr. Solar assembled the entire field logistics. Regarding shared costs of the experiment, Mr. Solar was able to arrange payments from the U.S. to the right Canadian authorities and he broke new ground showing AES how to collect payments from the U.S. government. In spite of the breakdowns that inevitably plague field experiments, 95% of all goals were achieved. Larry, an Ice Observer, thinks of himself as an "average AES employee", who had never handled complex logistics before.