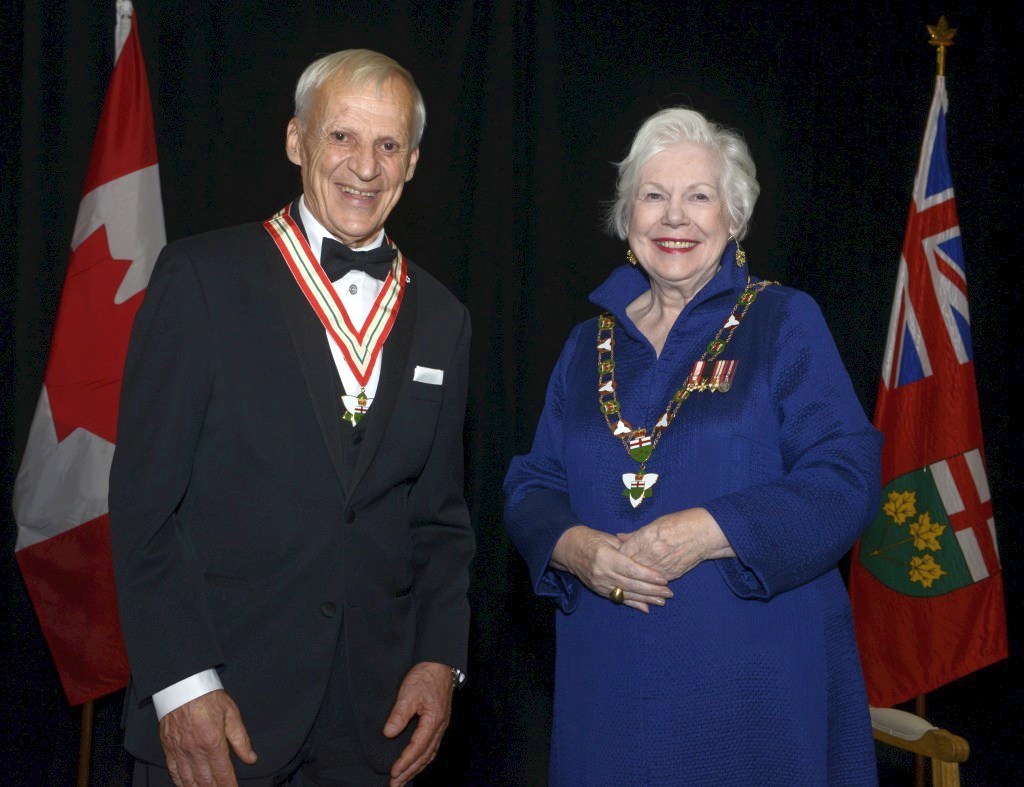 Raymond Desjardins

& Elizabeth Dowdeswell (Lt. Governor of Ontario)


Citation



Dr. Raymond Desjardins, a world renowned Agricultural Meteorologist, has worked at the Central Experimental Farm in Ottawa, with researchers, producers and consumers for over 55 years. He has helped them minimize the impact of the agriculture sector on climate change and the impact of climate change on agriculture. He developed a wide range of new techniques to quantify land-atmosphere exchanges of mass and energy. He played a key role in national and international scientific projects in North America related to air quality and climate change.

Dr. Desjardins is a member of the Order of Canada and a Fellow of the Royal Society of Canada. He twice received the exceptional service award from the Commission of Agricultural Meteorology of the World Meteorological Organization for his long-standing contributions to the Commission. He was also one of the contributors to the work of the Intergovernmental Panel on Climate Change which was awarded the 2007 Nobel Peace Prize.