ADM Awards and Open House Downsview, 18 December 2003
Photos at Reception, please scroll down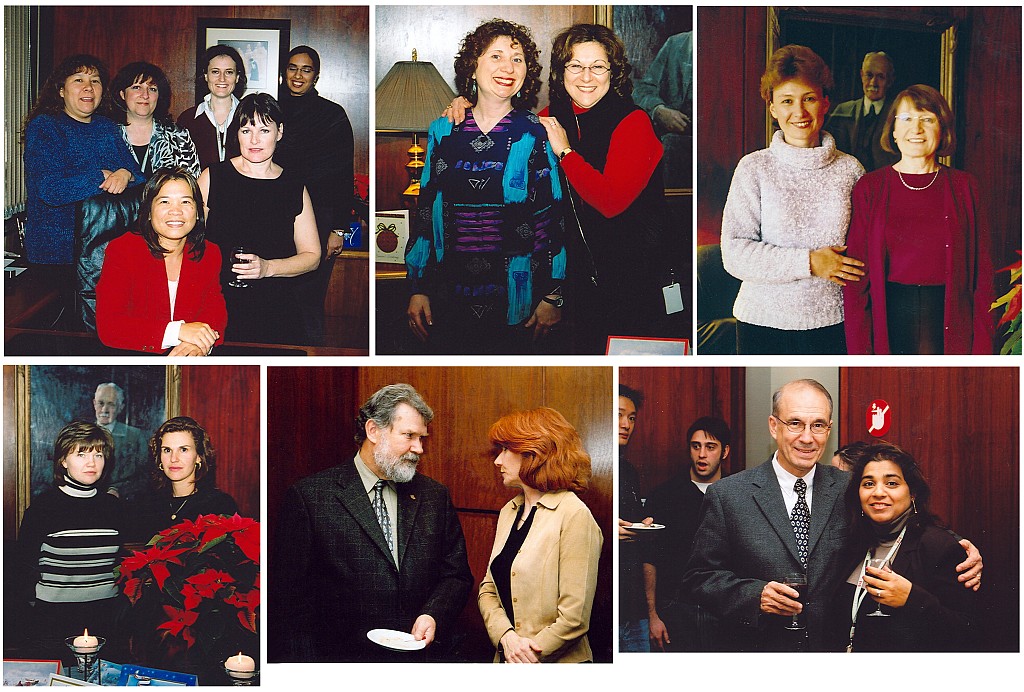 Top Left (from Human Resources):
Cecile Roy, Laura Gurman, Diane Dimoulas, Cheryl Tomkinson (holding drink), Jasmeet Singh.
Sitting in red:

Sue Chan.
Rest of top row (l tor): Lorraine Kiely & Melanie C. Kochman, Valentina Zagorenko & Olga Abramowski.
Bottom row: Olena Koursa & Damiana Casale, David Grimes & Lynn Traves Metcalf, Hoppa Lau (partial view), Daniel Avramov, Marc Denis Everell, Nooreen Ramrekersingh.


---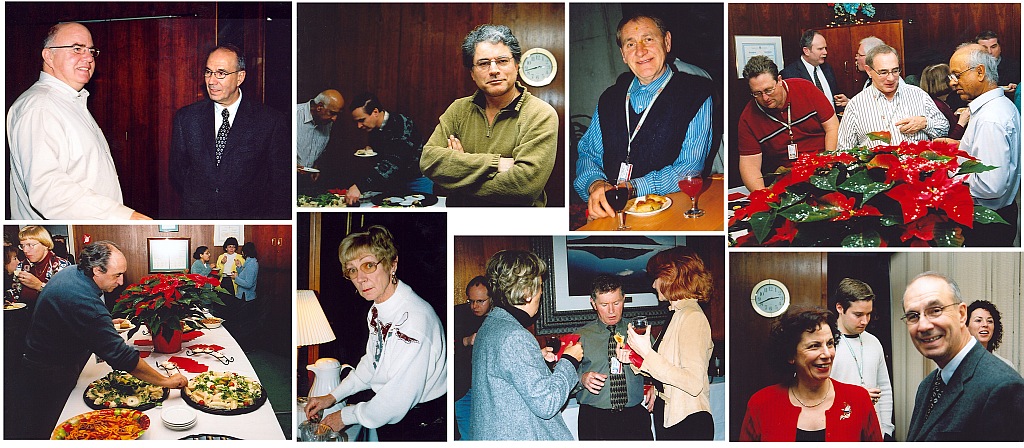 Top row (l to r): Mike Minuk, Marc Denis Everell, ?.?. Farhad Fanian, Luigi Bertolone, Tony Chir, Roger Street, Darryl Lynch, Daniel Pokorn, Srinivasan Venkatesh.
Bottom row: Cathy Anker, Gerard Chataigneau, ?, Ian Walker, Dave Dockendorff, Lynn Traves Metcalf, Norma Loya, ?, Marc Denis Everell, Connie Hamilton.

---



Daniel Pokorn

&

Srinivasan Venkatesh


l to r: Tony Chir, Roger Street, Darryl Lynch, Daniel Pokorn, Srinivasan Venkatesh.
(also in above collage)