ADM Awards and Open House Downsview, 18 December 2003
Citations (scroll down)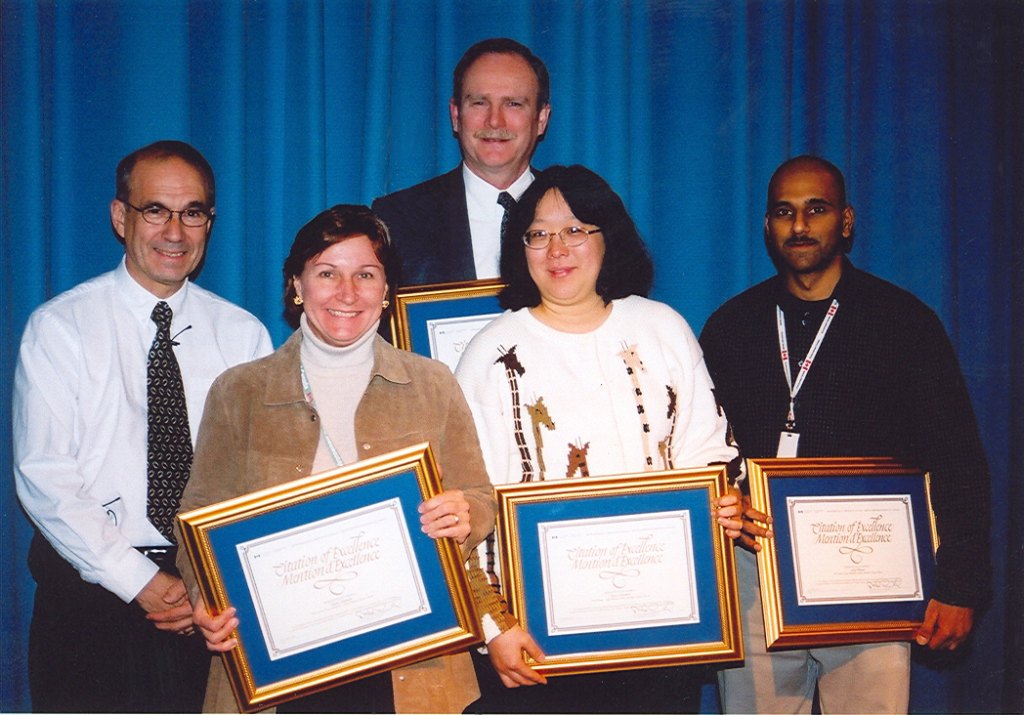 l to r: Marc Denis Everell (presenter), Linda Mortsch,
Roger Street (top),
Grace Koshida,
Ashij Kumar.

A Citation of Excellence was presented to the Canadian Council of Ministers of the Environment (CCME) Indicators Task Group for providing federal leadership and carrying out most of the day-to-day work involved in producing

Climate, Nature, People: Indicators of Canada's Changing Climate

. The group consisted of Linda Mortsch, Roger Street, Grace Koshida
, Rob Cross and Ashij Kumar
. Acknowledgement was also given to Heather Blumenthal, Mike Gill, Kerry Henry, Dennis O'Farrell, and Raisa Smith.

---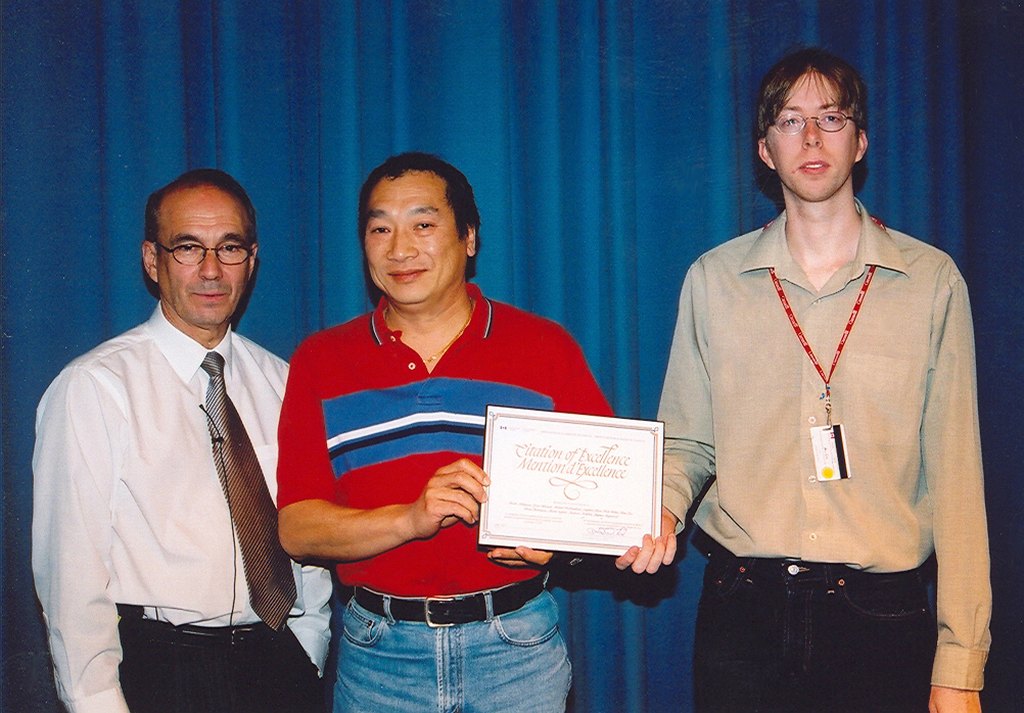 l to r: Marc Denis Everell (presenter), Ron Lee and Andrew Teakles
They accepted a Citation of Excellence on behalf of their team; Rob Kuhn, Ron Lee, Glenn Robinson, Andrew Teakles and Bryan Tugwood from the Ontario Storm Prediction Centre, for their work on the computer virus of
January 25, 2003.
---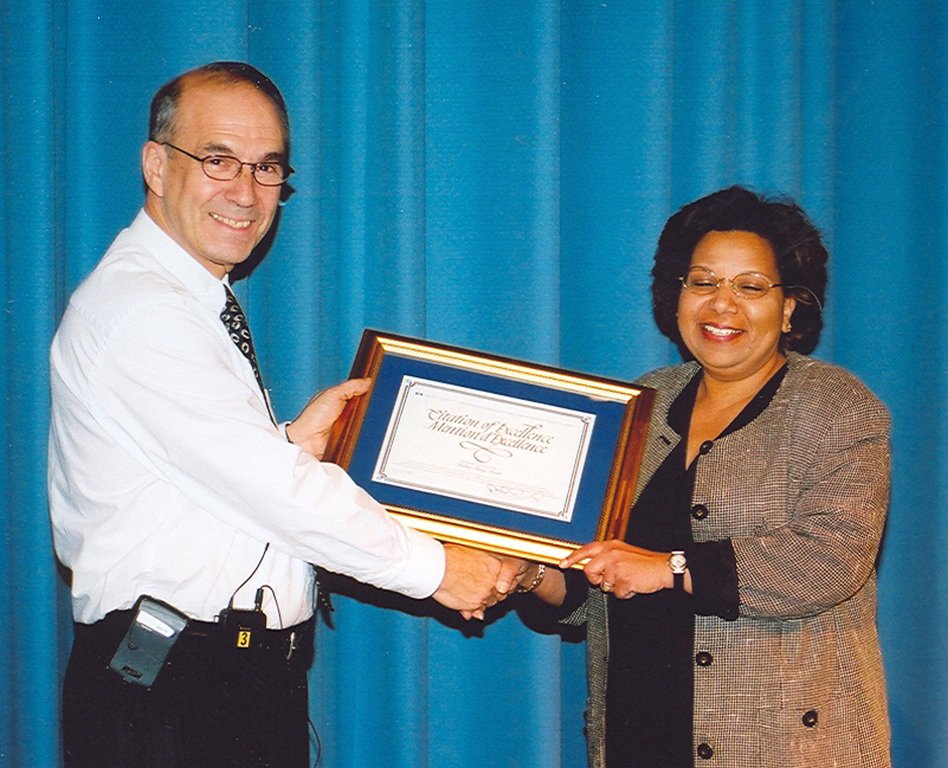 Citation of Excellence: Marc Denis Everell (presenter) and Indra Fung Fook