Upper Air Course 2, Lighthouse Training School, Toronto Island
July to September 1959 (Two Photos)

This was the last course held on Toronto Island with all following courses held at a new facility on Scarborough Bluffs.
Excerpt from 1959-1960 Annual Report of Operations for the Meteorological Branch:

"On October 21, 1959, the radiosonde training school was transferred from Hanlan's Point, Toronto Island, to the former NRC site in Scarborough".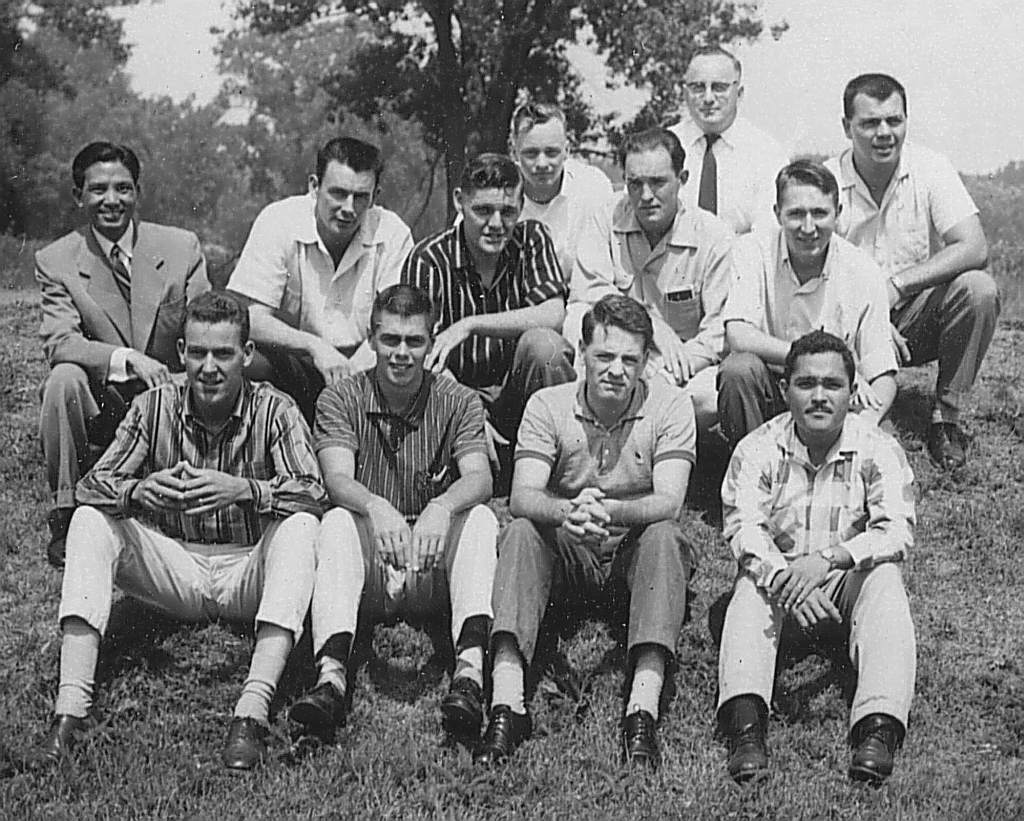 Top person: Claude Drouin.
Third row (l to r): Bill Strachan, Lionel Fillion.
Second row: *Chu-Toan-An, Tom Garner, Murray Mackay, Neil McAra, Arthur Oulton.
Front row: Michael Newark, Don Atkinson, George Reynolds, Maurice Poujade.

*Chu-Toan-An, from Viet Nam, was on course as part of the Colombo Plan.

Missing: Al Miceli (Chief Instructor).

---
Photo 2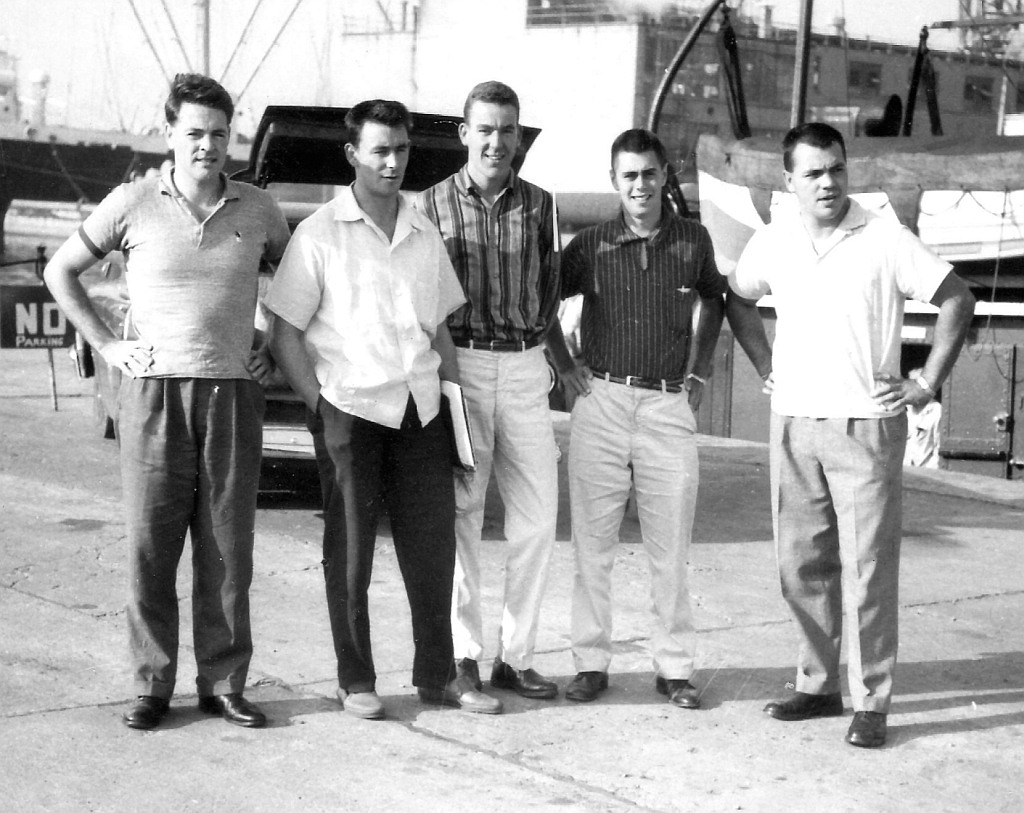 l to r: George Reynolds, Tom Garner, Michael Newark, Don Atkinson, Lionel Fillion.


---
Upper Air Course 2 - Instructors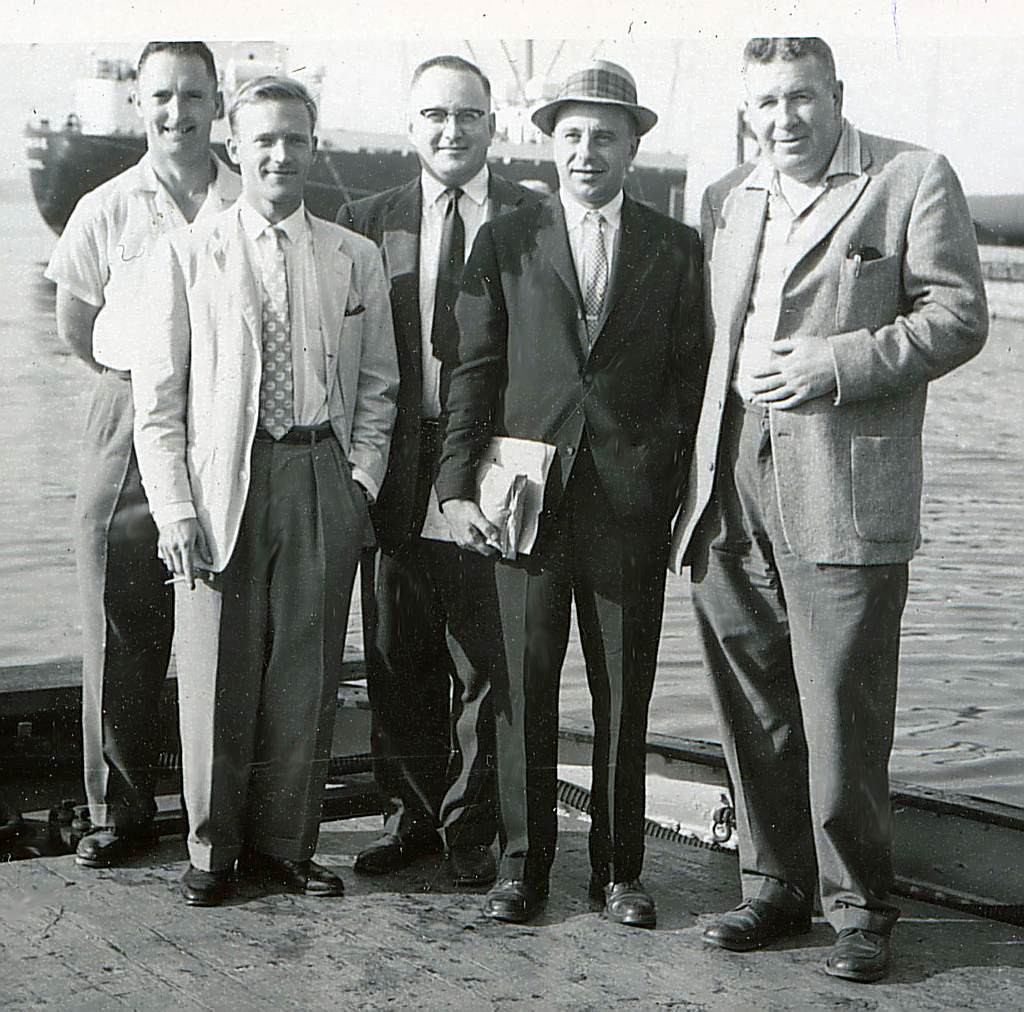 left to right: ?, ?, Claude Drouin, Miro Kostiuk, Ted Bourdon.