Upper Air Course 1, Toronto Island - 1953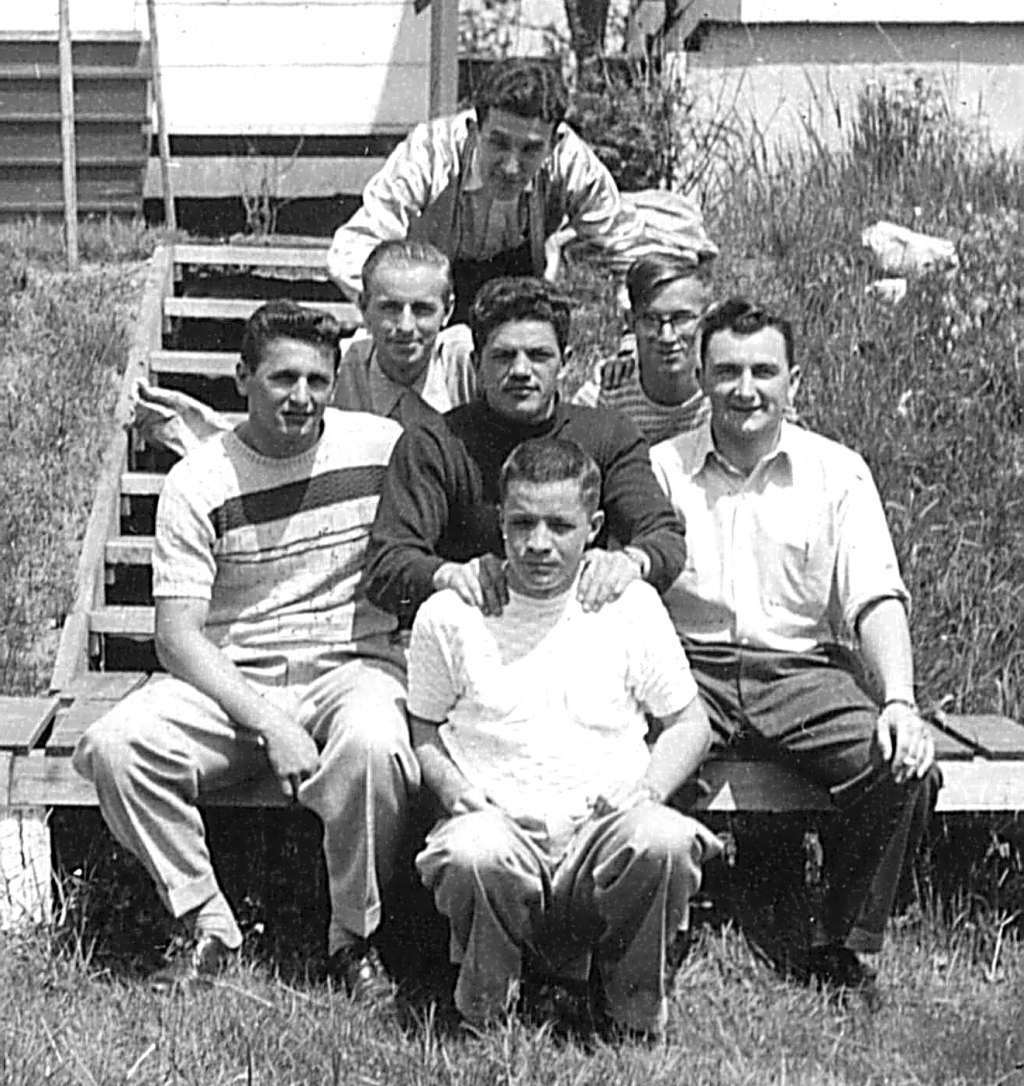 Top person: Roland Bazinet.
Third row (l to r): Pierre Dupré, Bill Durning.
Second row: Steve Melnichuk, Jacques Joly, Ralph Newell.
Front / centre person: Bob McConnell.

---
Second Photo

Top: Roland Bazinet.
Seated (l to r): Steve Melnichuk, Ralph Newell, Bob McConnell, Bill Durning.