UATS Course 7401, Scarborough, January - May 1974
Photo 1 - whole course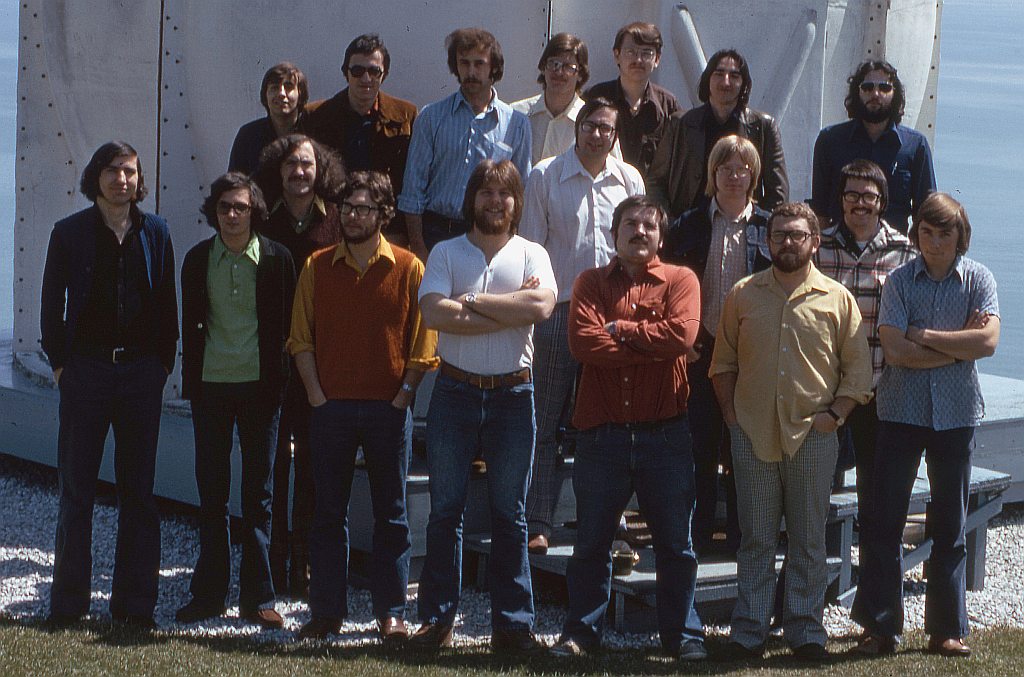 (left to right) top row: Pierre Lessard, Richard Dupuis, Blair Young, Boyd Jahnke, John Newell, D Beaudoin, Bob Elliott.
middle row (four people): Wayne Kryklywics, Dennis Fournier, Don Tolhurst, Marvin Maronda.
front row: Ken Pilon, JP Gasse, Tom Sainsbury, Tim Magnusson, J Peter Rainville, Bob Lafrance, Doug Munson.
---
UATS Course 7401, Scarborough, January - May, 1974 (photo two)

left to right: Wayne Kryklywics, Doug Crossley, Bob Elliott, Paul Redden, Dennis Fournier, Blair Young, Boyd Jahnke, Don Tolhurst, Ken Pilon, Bob Lafrance.

---
UATS Course 7401, Scarborough, January - May, 1974 (photo three)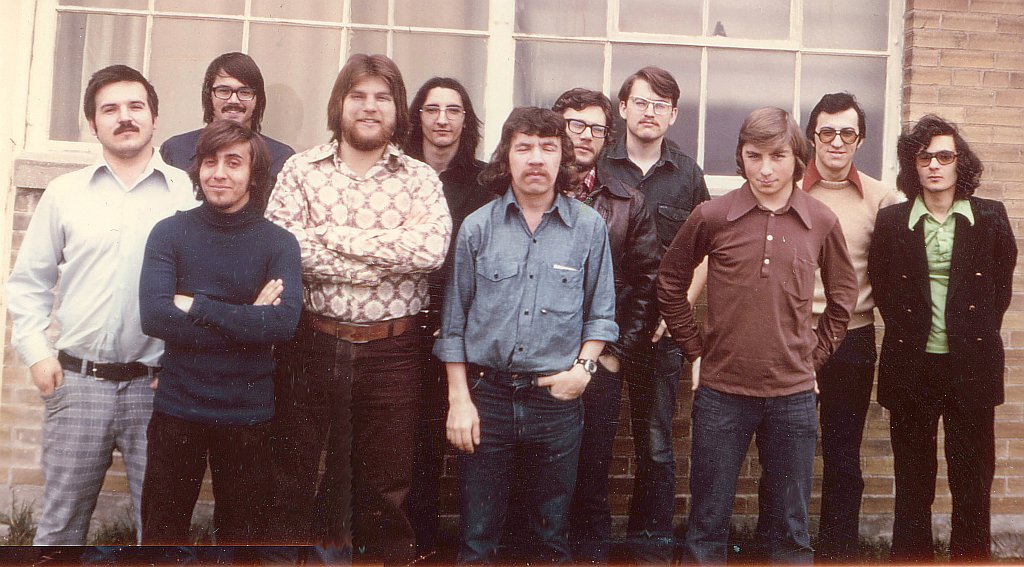 Back two rows (8) (l to r): J Peter Rainville, Marvin Maronda, Tim Magnusson, D Beaudoin, Tom Sainsbury, John Newell, Richard Dupuis, JP Gasse.
Front row (3): Pierre Lessard, Bruce McNaughton, Doug Munson.

(Note: D Beaudoin, Richard Dupuis, JP Gasse, and Pierre Lessard from the French course running at the same time joined for this photo)

Return to Index