UATS 6901, Scarborough, Graduates - Started January 1969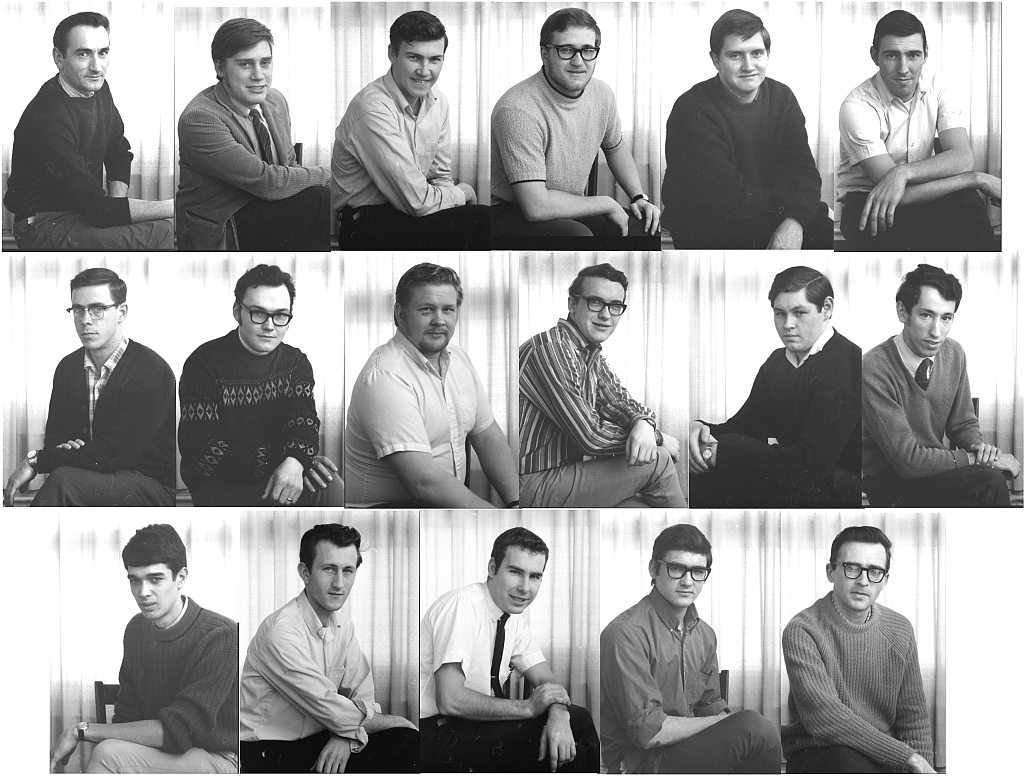 Top row (l to r): Pete Gurba, ?, Gord Pearson, Russ Erskin, Dale Johnson, John McGinnis.
Middle row: Don Flood, Doug Ayles, "Tiny" Powers, WRB Bennett, John Mullock, John Yarema.
Front row: ?, John Trane, Marvin Willis, Rick Gillis, Rich McLaughlin.
---
Photo 2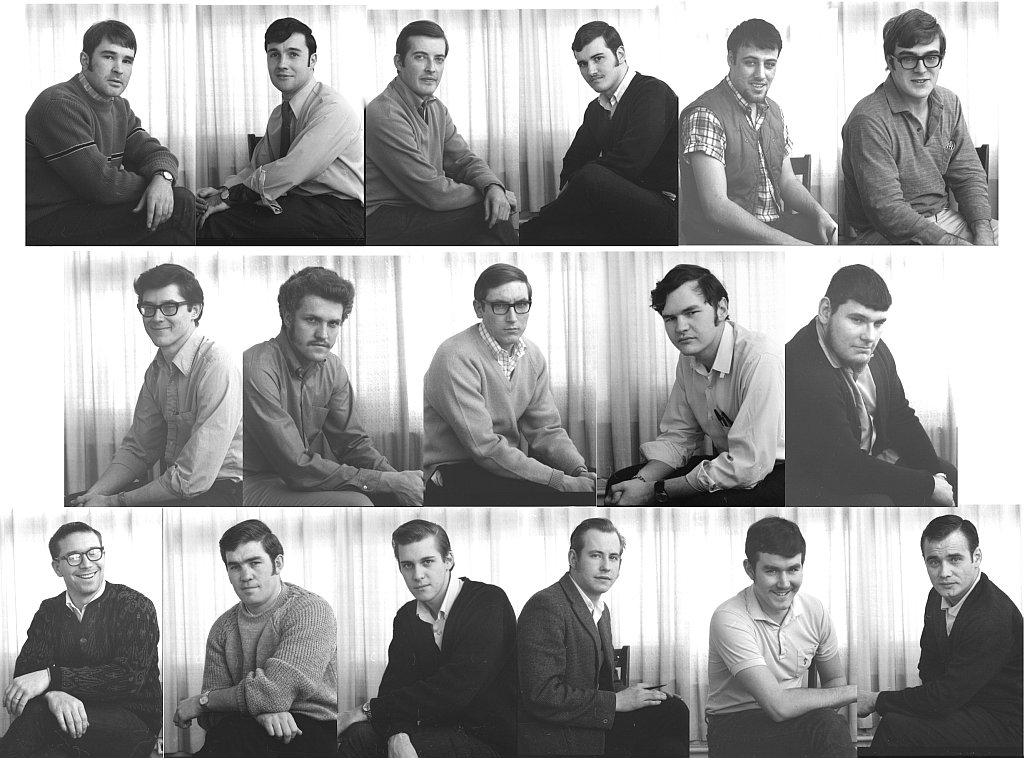 Top row (l to r): Keith Anton Carlson, Louie Allard, Louis Leblanc, Al Marsolais, Dick Murray, Peter Rail.
Middle row: Art Skoda, John Deary, Ron Nordman, Barry Zollen, Dennis May.
Bottom row: Russ Rolandson, Dave Sims, Laurie Leclair, Kevin Thornhill, John Simonin, Jean Claude Simard.