UATS 5, Scarborough - October to December, 1960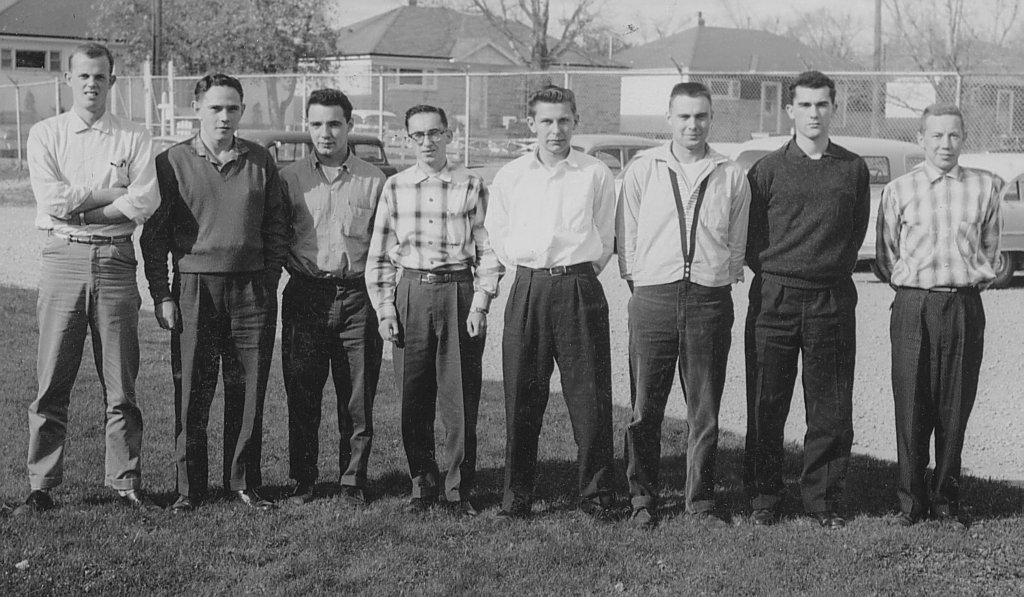 left to right: L Fraser, A Folkard, T Dwyer, R Sakaliuk, W Born, N Fraser, D Crossman, Gordon Lamb.
---
Photo 2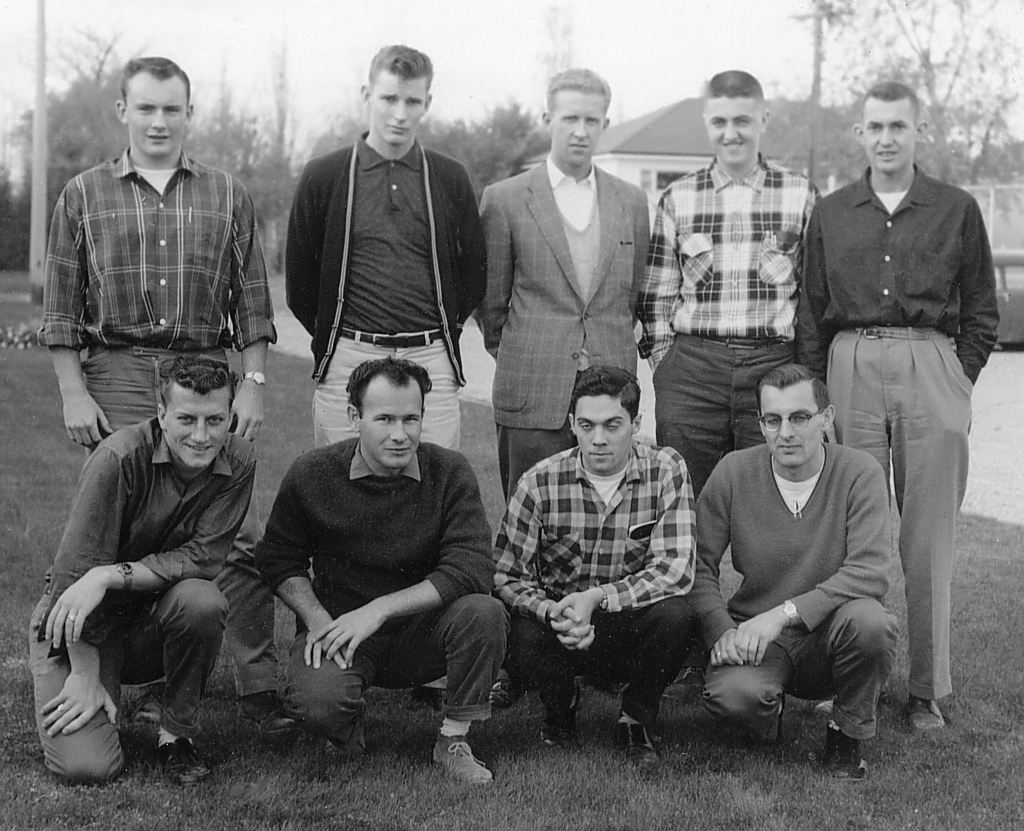 Back row ( l to r): Yorke (T or Bernie), ?, W (Bill) Power, Herb Butler, LE Mann.
Front row: ?, W Harrington, ?, Walter Getman.