UATS 1, Scarborough - October to December, 1959
This is believed to be the first upper air <radiosonde> course held at the new facility on Scarborough Bluffs (Two photos)

Excerpt from 1959-1960 Annual Report of Operations for the Meteorological Branch:
"On October 21, 1959, the radiosonde training school was transferred from Hanlan's Point, Toronto Island, to the former NRC site in Scarborough".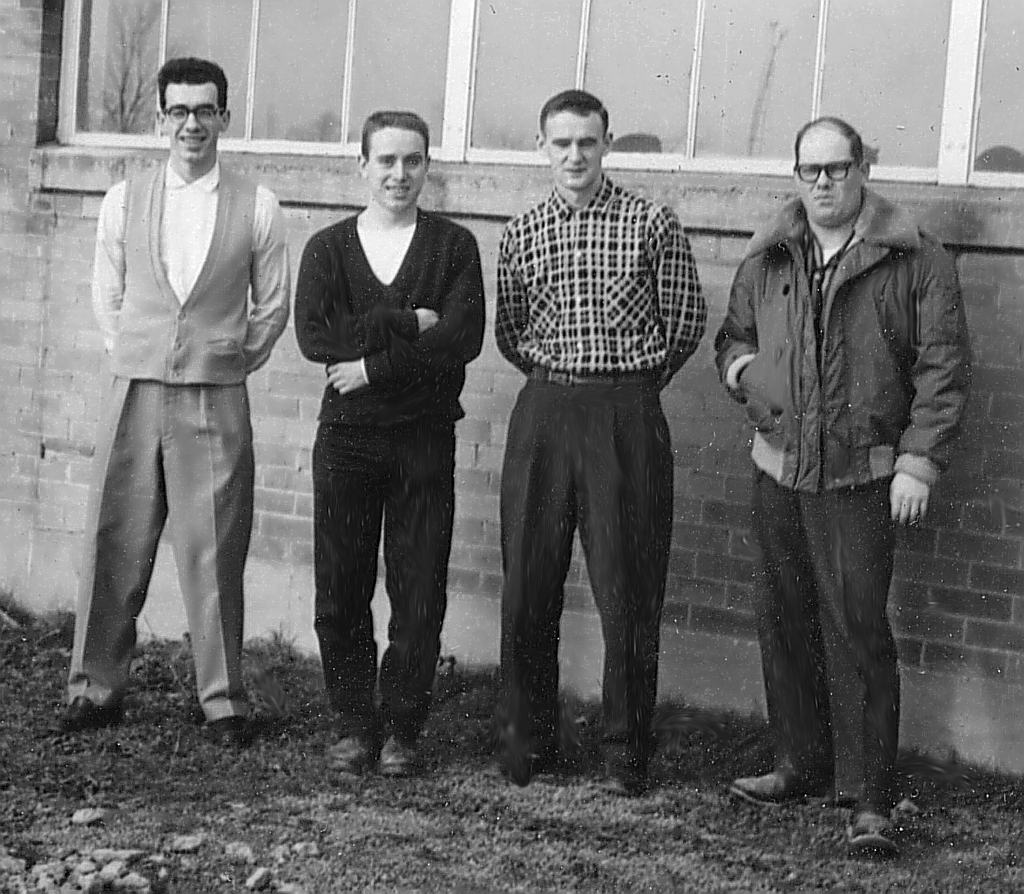 (l to r): Charlie Overs, Rai Sauvé, Ed Millar, K McLaren.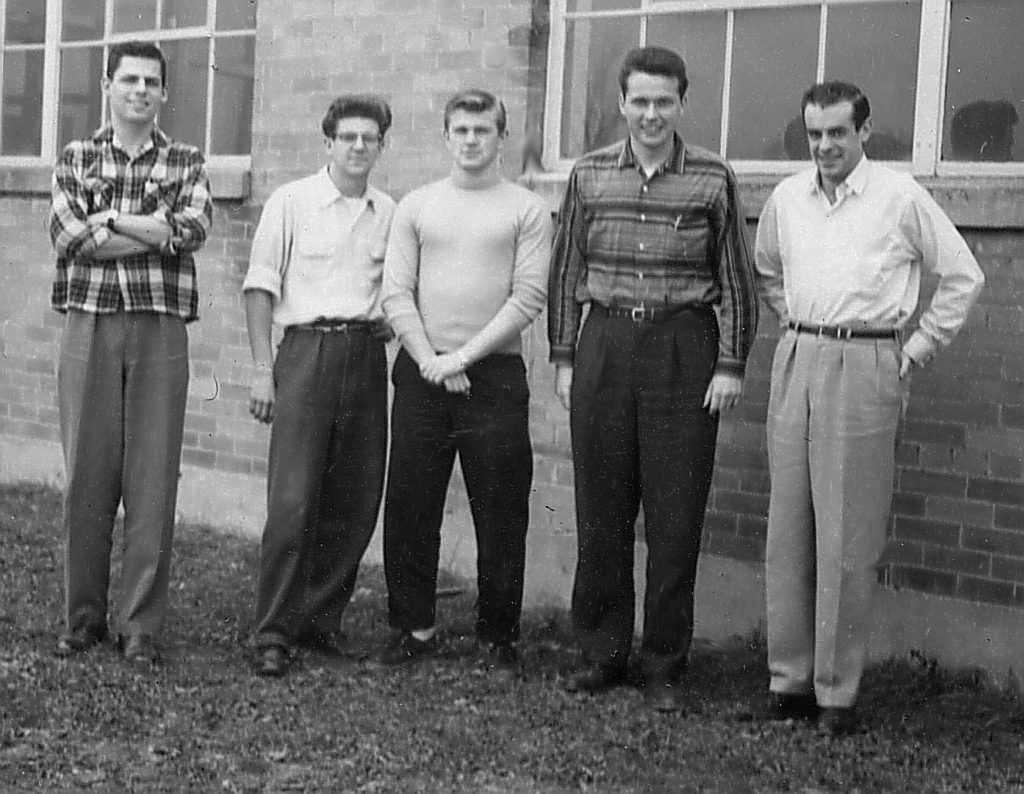 l to r: R Colpitts, P Willms, J Young, J Maine, T Johnson.