Surface Weather Observing & Maintenance (SWOM) 87-02, Cornwall, 1987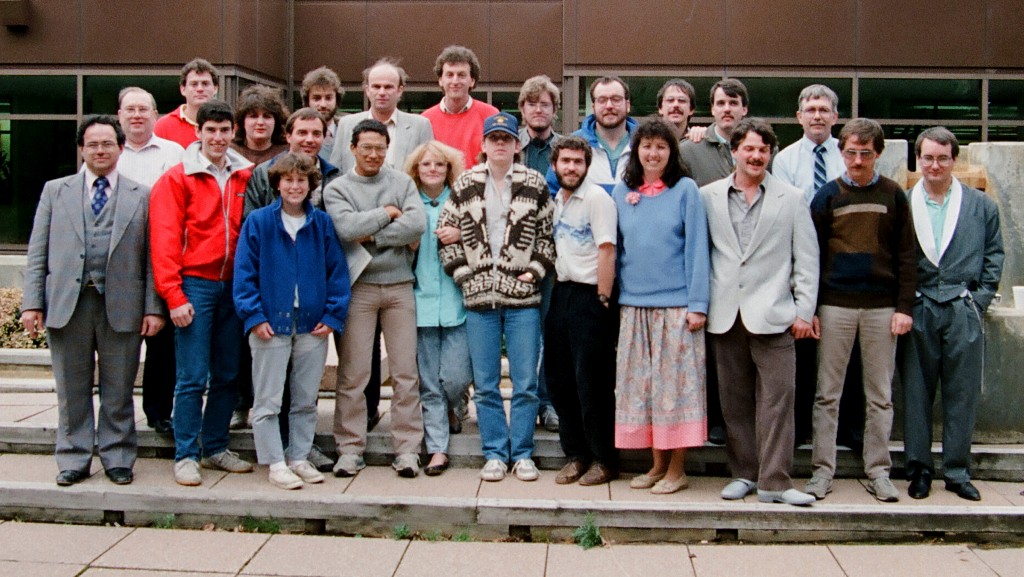 Back two rows (staggered) ( l to r): Brinkley Perry (I), Dave Ingstrup, Kelly Jayne Phaneuf, Paul Graham, Ian Butler, Vaughn Williams, Bernie Emig, Bill Stafford, Blair Lamothe, Pierre-Yves Morais, Serge Besner, Dave Short. (I).

Front row (11) (l to r): Roger Brisson (I), Rob Page, Liette Cormier, Ivan DuPlesis, Kathy-Lynn Holter, Drew Pawley, Bruno Larochelle, Kitty Wilkes, Tom Powers, Gord Hollingshead, Jeff Sowiak.