Basic Meteorological Technician Course 3 (TM 63-3), Air Services Training School (ASTS),

Uplands Airport, Ottawa, September to December, 1963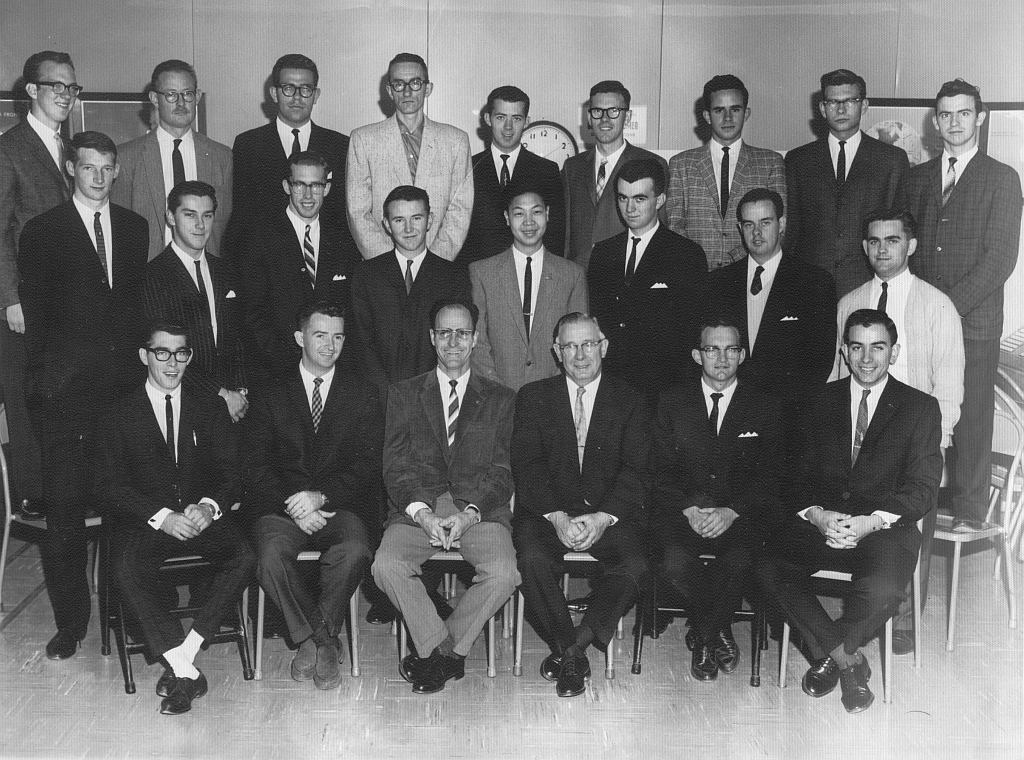 Back row (l to r): Perry Grimes, ?, R Bruce Hicks, Bob H Hoogerbrug, Lorne Hollett, ?, ?, Brian D Constant, RM Lemieux.
Middle row: Dick P Colvey, Tom H Cutler, ?,?, Hugh Fong, ?, ?, ?.
Front row: Gary Lamb, Gerry Flucke (I), L Bill Lloyd (I), "Little Joe" Daniel (I), Alvin L Karalus, Terry Dwyer.