AOTC Aerological Course 79-02, Cornwall - September to December 1979
(photos taken during a Christmas Party)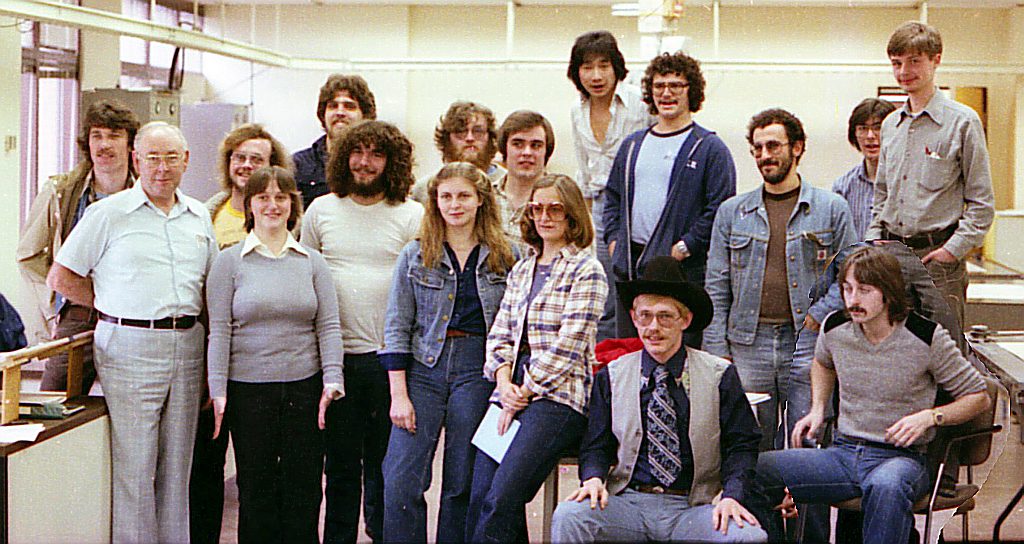 Top two rows (l to r) (11): Jan Kozlowski, John MacIver, Daniel Millar, Jefferson Caesar Mayo, Stewart Morris, Ted Hansen, Ron Lee, Ron Haley, Franco Di Diodato, Alan Doucette, James Ross.
Front row (six): Rae McFadden, Carol-Anne Woodford, Marg Bouchard, Joanne Pottier, Dan Tomlinson, Maurice Byatt.

---
Photo of Mostly Instructors for AOTC 79-02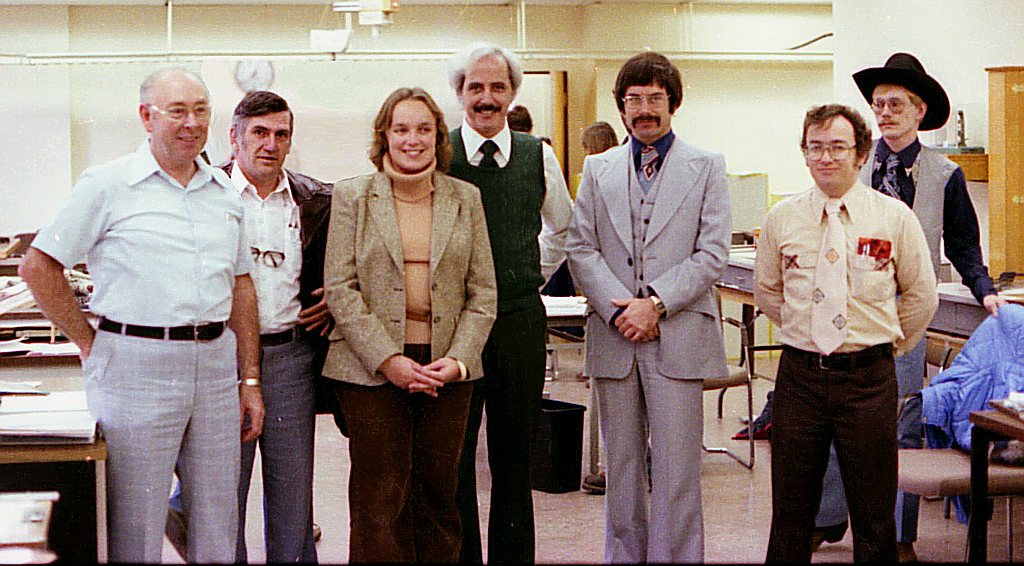 left to right: Rae McFadden, Joe Dagenais, Maret (Shulz Law) Lipere, Ray Gagnon, Ken Morris, Al Gallant, Dan Tomlinson.