CFWOS Briefer Workstation Train-the-Trainer Seminar, CFS Met Winnipeg - January 2004
scroll down for briefer workstation scenes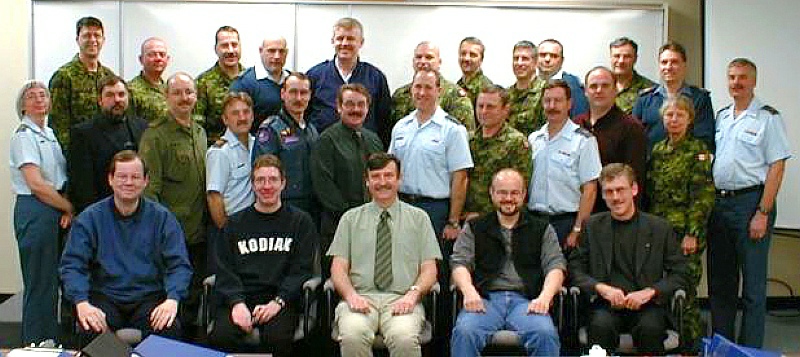 Back row (l to r): Brian Eisner, Jerry Kenneth Meyers, Andy Domarchuk, Brian Giese, Rick Dwyer, René G Gagné, Martin Côté, Patrice Tremblay, Mitch Berard, Reg Allard, André Miron.
Centre row: Susan Vivian, Scotty Allan, Mike Murray, Dave McInnis, Gord McLean, ?, Dave Snyder, Ed Laton, Larry Malenfant, ?, Colleen (Southwood) Totton, Ron Reitsma.
Front row: Barry Julien, Jason Sill, Kim Redekopp, Paul Pick, Steve Hardaker.


---
Briefer Workstation Scenes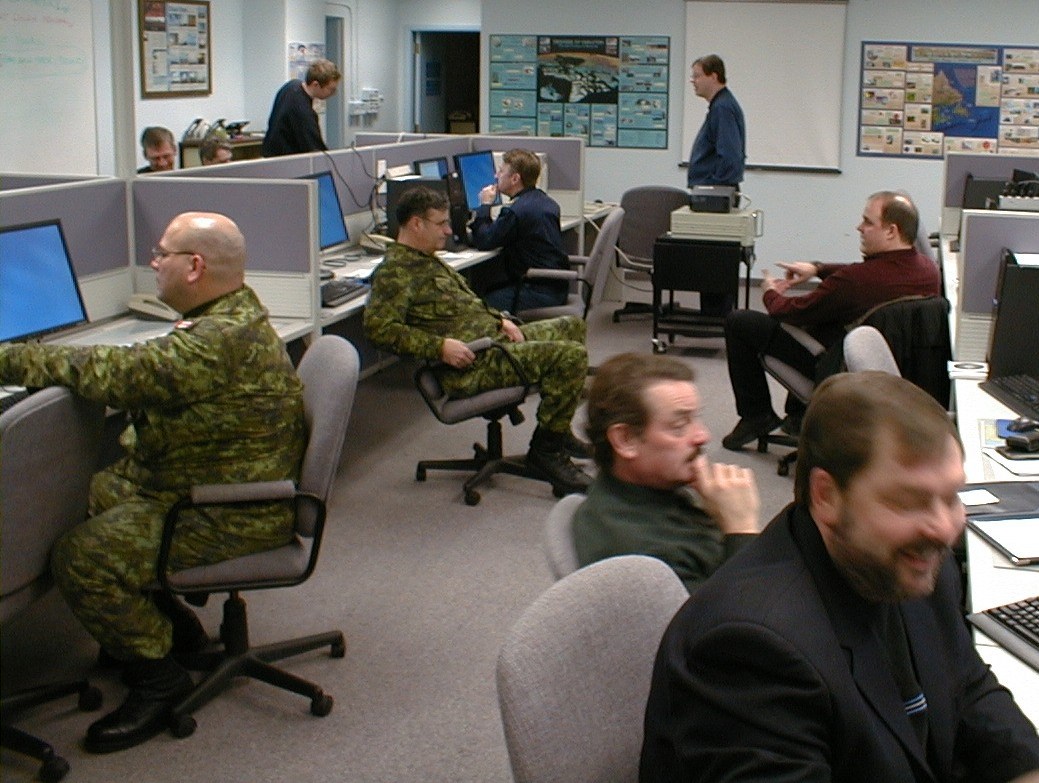 l to r (background four): ?. ? (partly hidden), ?, ?
front five: René G Gagné, Brian Eisner, ?, ?, Scotty Allan.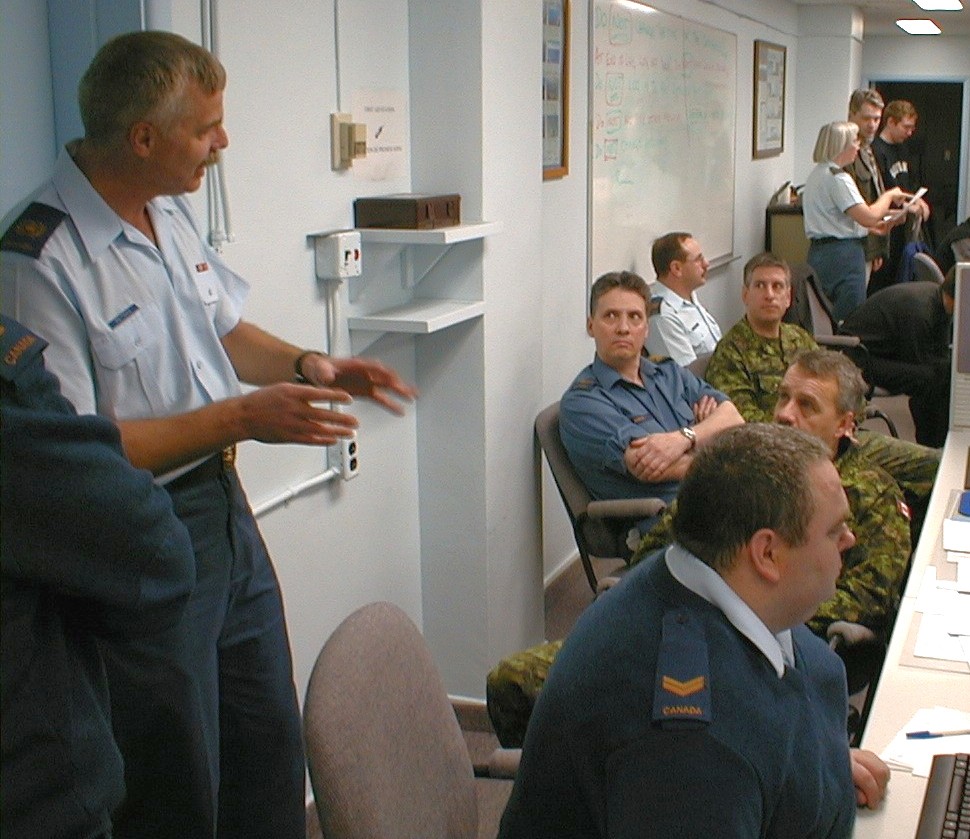 front to back (9 people):

Ron Reitsma, Mitch Berard, Martin Côté, André Miron, Patrice Tremblay, Steve Hynes, Susan Vivian, Curtis Gibson, Jason Sill.



Return to Index