DND Met Tech Tactical Weather Specialist (TWS) Course 1401 - 2014
Basic Occupation Qualification, Meteorological Observer Briefer Technician
scroll down for certificate presentation and post graduation signing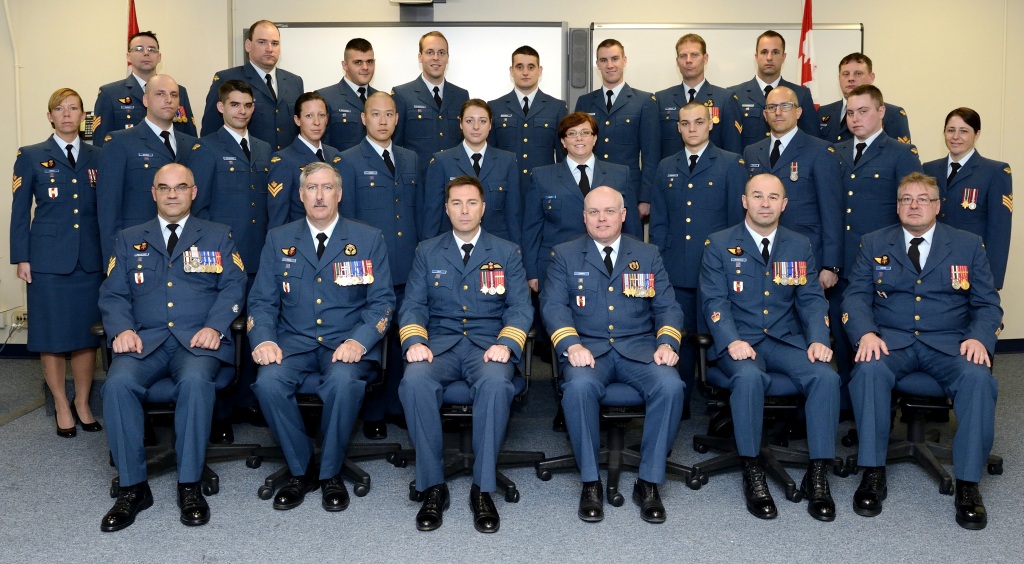 Top row (l to r): Ben Simard (I), Luke Ross, Jonathan Bouchard, Marcus Estabrooks, Francis Dion, Samuel Deslauriers Auclair, Daniel Jacklin, Sean Dobbie, Terry McClelland (I).


Middle row: Joanne Prost (I), Nicolas Girard, Nicholas Richards, Marie Carrier, Edwin Chow, Brigitte Filion, Katrina Kauer, Cedric Methot, Gus Gaucher, Timothy Sweet, Caroline Linteau (I).
Front row (seated): Michel Pelletier, CWO Ray Fonger (SCWO), Col Alex Day (2 CAD Dir AF Trg), Maj John Cowen (CMDT CFS MET), Brent McDonald (CI), Mike Carver.

Missing: Brad Dennis.


---
Certificate of Achievement



Col Alex Day,

Edwin Chow

, Mike Carver

Signing the Book at CFS Met

Col Alex Day, Ray Fonger, Maj John Cowen.


Return to Index