DND Met Tech TQ6B Course 7801 - 1978
scroll down for photo without instructors and staff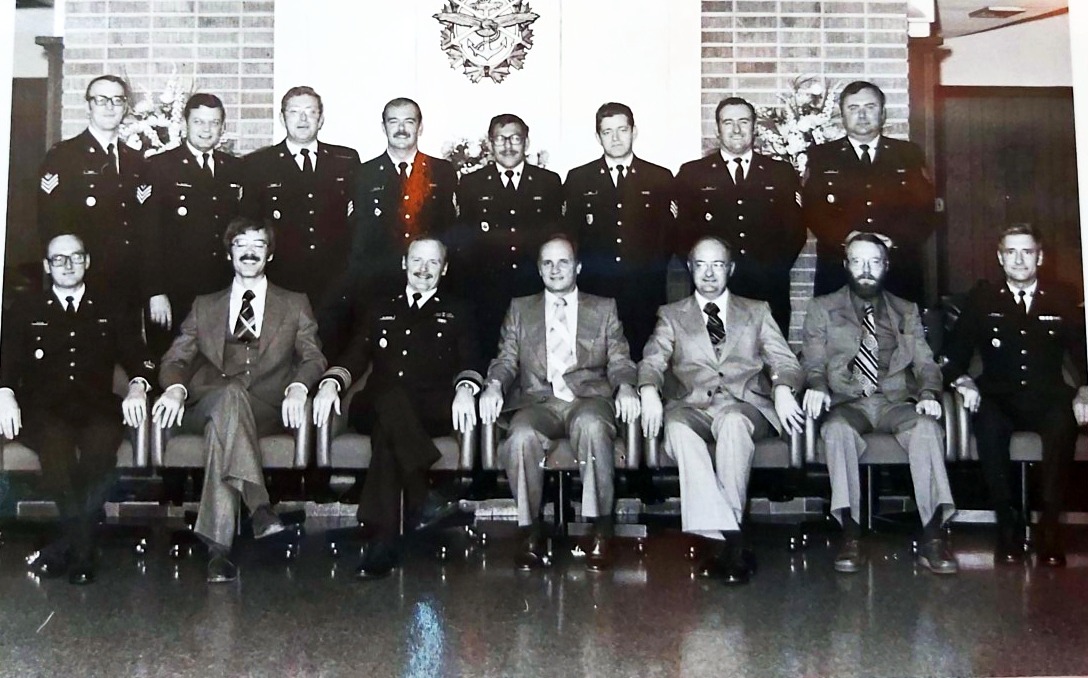 Top row (l to r): Ken Garrity, Marv Wojtowicz, Tolson Penney, Jean Geoffrion,
Henry Romance,
Wilf Waite,
Abe Pelley
, Ron McIntyre.

missing: Willie Walker.

Seated (instructors and staff):
RO (Bob) Hawkins, Robert A (Bob) Howell, Col JR Allingham (BCOMD), Pat Dillistone, Ben Freisen, Spencer T Silver, Al Cottingham.
---
DND Met Tech TQ6B Course 7801 - 1978 (without instructors)

<>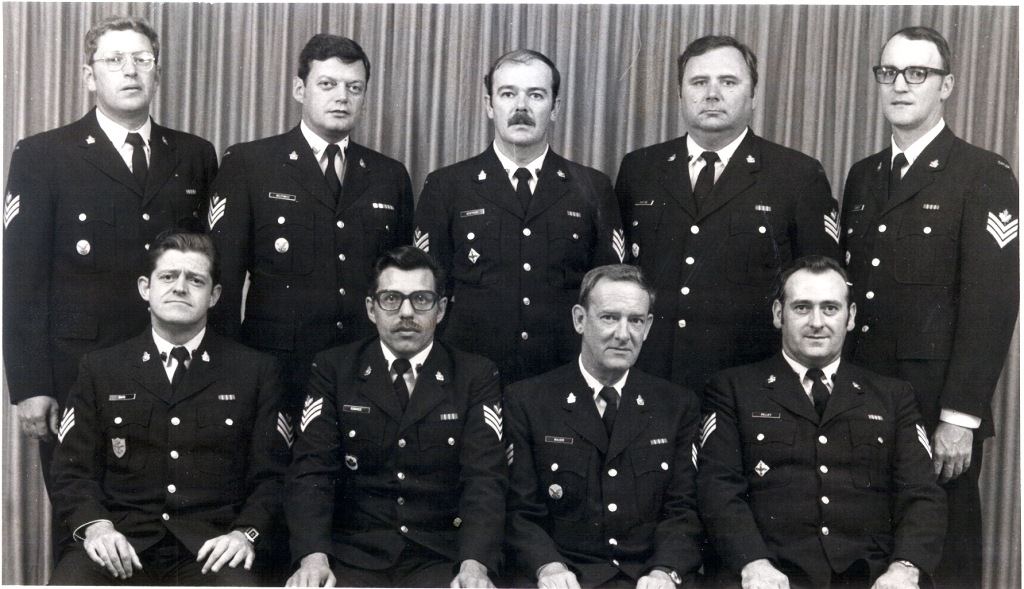 Top row (l to r): Tolson Penney, Marv Wojtowicz, Jean Geoffrion, Ron McIntyre, Ken Garrity.
Bottom row: Wilf Waite, Henry Romance, Willie Walker, Abe Pelley.