DND Met Tech TQ5 Course 8302 - 1983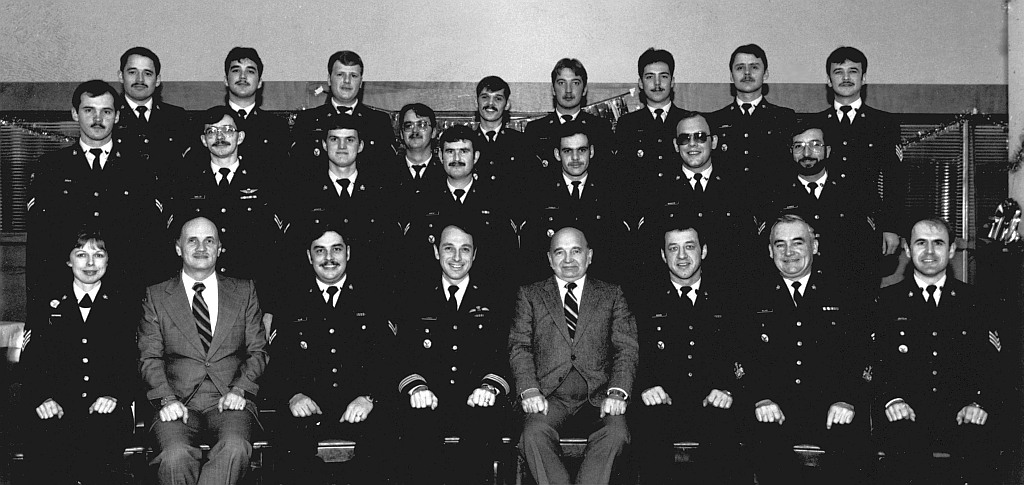 Top row (l to r): Robert P Fortier, Blair Cornect, RS Hiscock,

JCE Serge

Thibeault, JLAJ Rocheleau, JAL Poirier, Denis Carrier, Gilles Desjardins.
Middle row: Pierre Drouin, S McMullen, JLLJ Bergevin, Derek or Terry Keeping, BE Manthey, Robert Tremblay, Steve Broughton, Gary Gilmartin.
Front row (seated): Colleen (Southwood) Totton, Pat Dillistone, Douglas A Allan, LCol Forbes, Paul Kowal, Denis Rochon, Moe Blais, JC Simon Croteau.

Return to Index