Met Tech Short Range Forecasting (SRF) 9701 - 1997
scroll down for photos of course without staff and instructors and of a presentation of certificate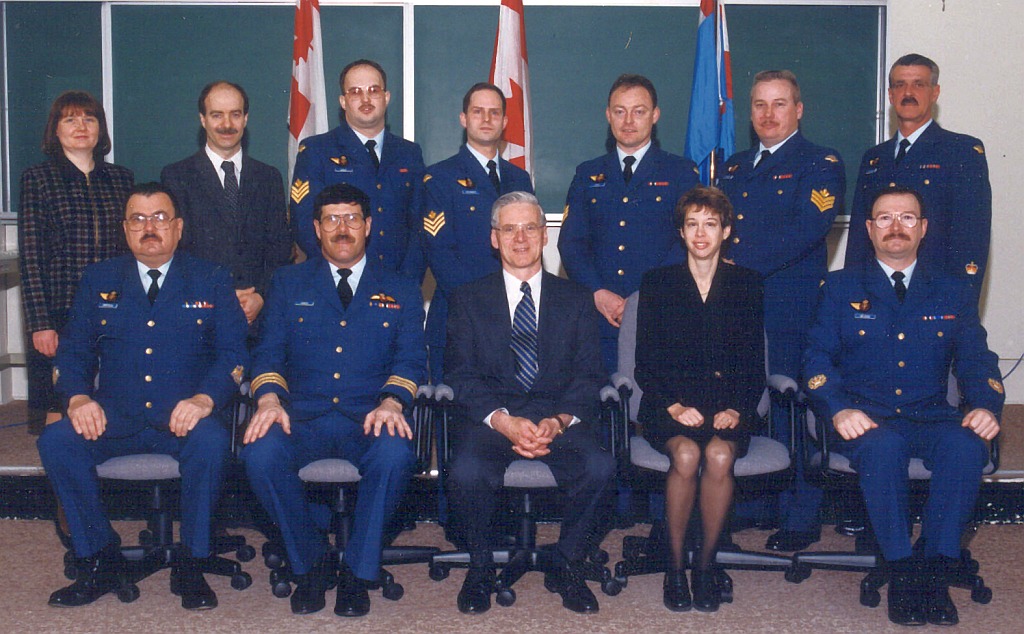 Top row (l to r):
Cathy White (I), Louis Richard (I), Sean Gould, Dan Skinner, Joe Owen, Grégoire Metivier, Gord Gelineau.

Front row (sitting):
Ronn Anderson, LCol Hunter (Guest of Honour), Dave Brown, Wendy Benjamin (CI), Brian Van Acker.



---
Met Tech Short Range Forecasting (SRF) 9701 - 1997 without staff & instructors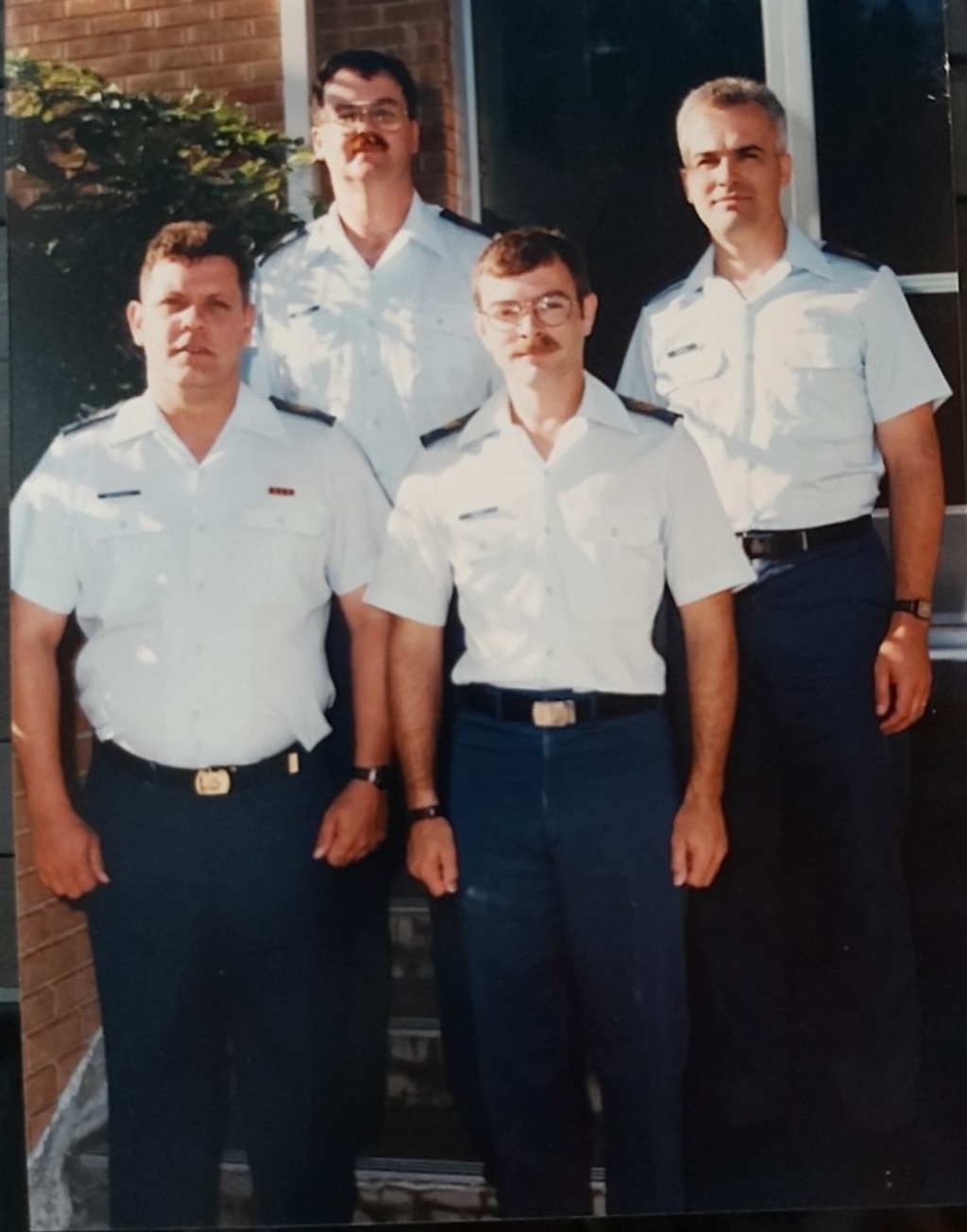 top (l to r): Sean Gould, Joe Owen.
front:
Grégoire
Metivier, Dan Skinner.

---
Presentation of Certificate of Achievement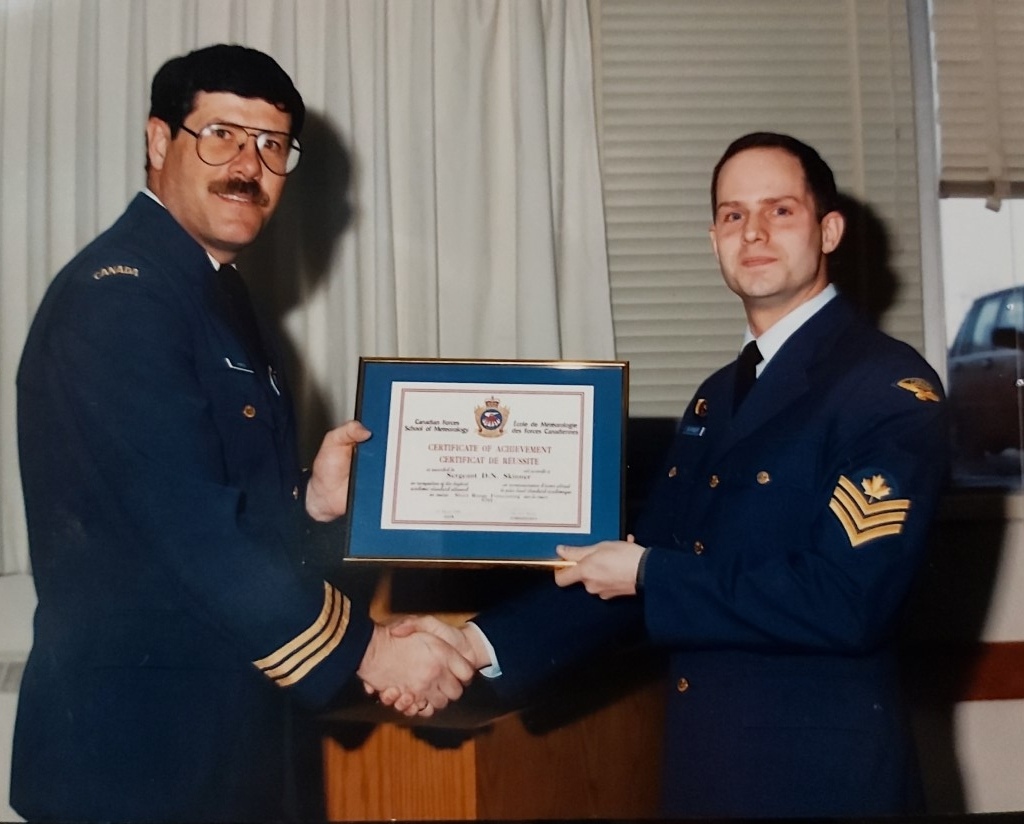 LCol Hunter and Dan Skinner

Return to Index