Met Tech Short Range Forecasting (SRF) 9501 - 1995
scroll down for photo without instructors & staff, and for photo of presentation of certificate of achievement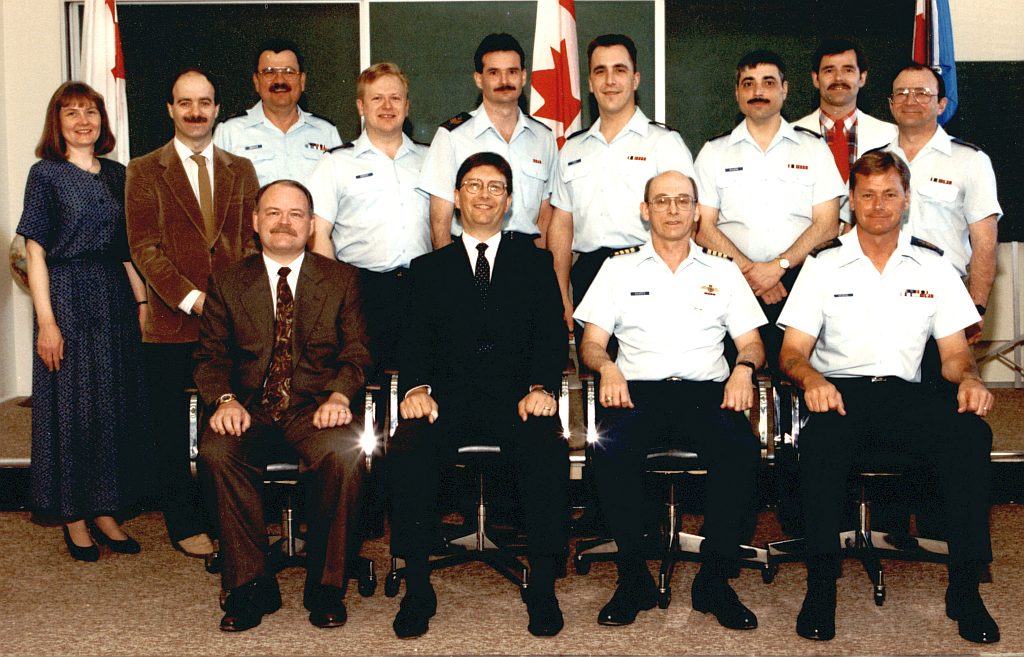 Top row (l to r):
Cathy White, Louis Richard (I), Ronn Anderson, Terry Rideout, Sylvain Pelletier, Ron Frobel, Denis Beaudoin, Barry J Konzelman (I), Mike B McGillivray.

Front row (sitting):
Ken Stewart, Bill Hartman, Col Sharpe (Bcomd), Mike Cousens.


---
Met Tech Short Range Forecasting (SRF) 9501 - 1995 without staff & instructors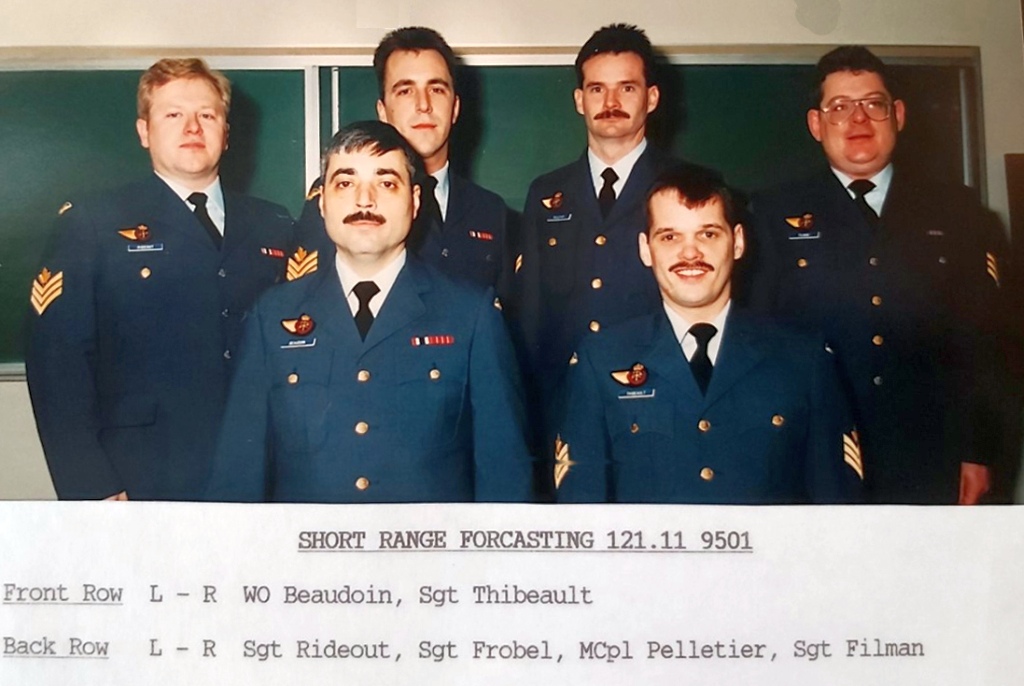 Back row (l to r): Terry Rideout, Ron Frobel, Sylvain Pelletier, Peter E Filman.
Front row: Denis Beaudoin, JE Serge Thibeault.


---
Presentation of Certificate of Achievement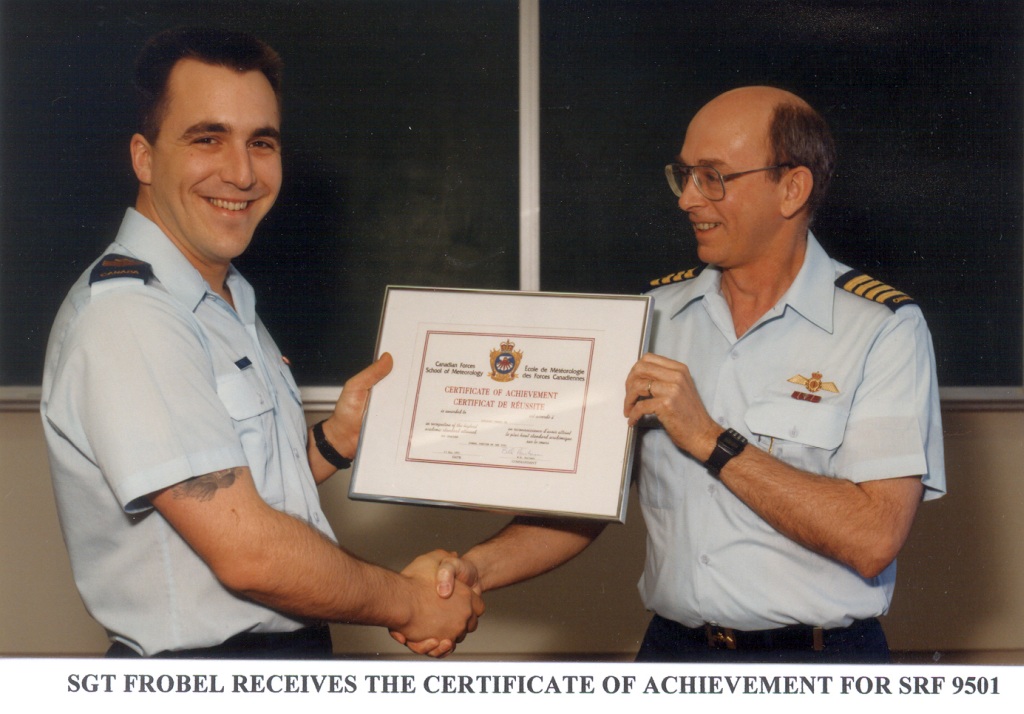 Ron Frobel and Col Sharpe
Return to Index