DND Met Tech QL5A Course 9101 - 1991
scroll down for photo of course members without staff and instructors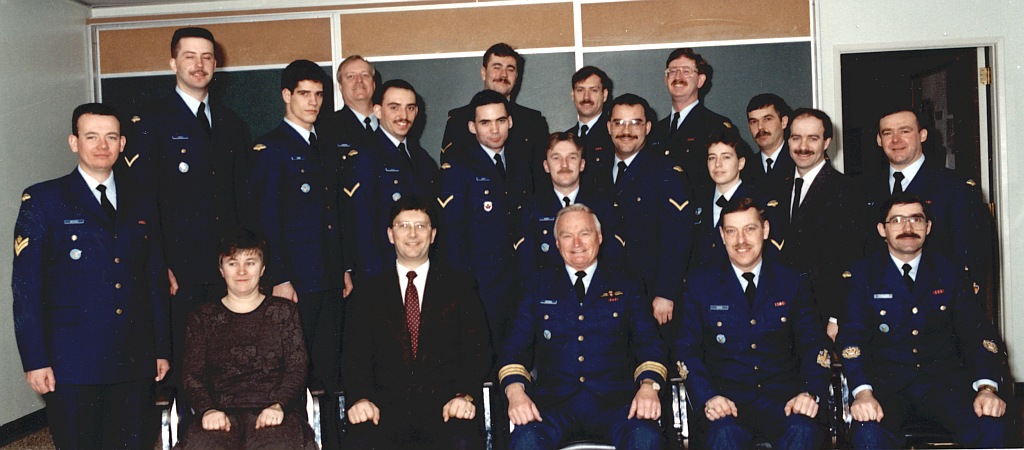 Top row (l to r): Shawn Swanson (I), Chris Foerter, Glynn Harrison, Charlie Kennedy (I), Warren Noseworthy (I).
Third row:

Hubert R

Hurley (top - far left), Sylvain Pelletier, Dave McInnis.


Second

row: Jerry Kenneth Meyers (I), _ Shaw, Marvin Taylor, RL McKay, _ Martin, Louis Richard (I), Réal Germain.
Front row (seated): Doris Quinn (CI), Bill Hartman, LCol RW Patrick, Dennis Dupuis, Bernie Roy.


---
DND Met Tech QL5A Course 9101 - 1991 (without staff and instructors)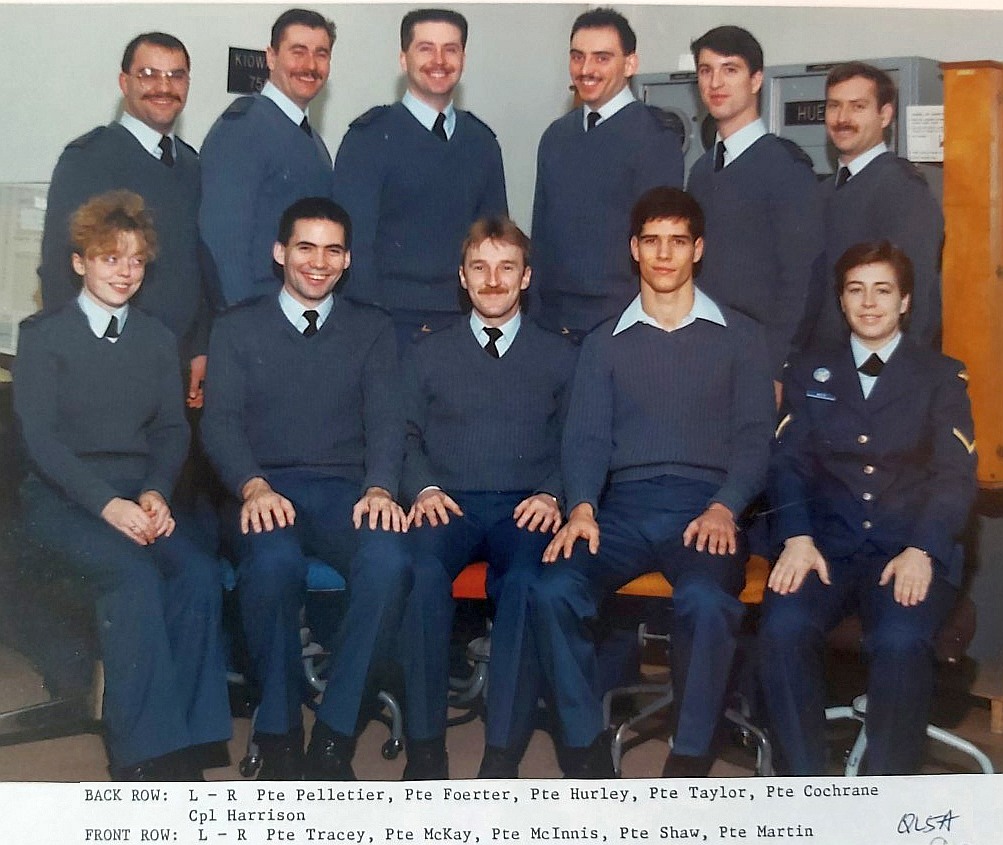 Back row (l to r): Sylvain Pelletier, Chris Foerter, Hubert R Hurley, Marvin Taylor, CJ Cochrane, Glynn Harrison.
Front row: _ Tracey, RL McKay, Dave McInnis, _ Shaw, _ Martin.
Return to Index