Top row (l to r): Claudette Siegnerschmidt (I), Robert Carter, Michael Foulkes, Richard Randall, Denis Montemont, Kristian A Gosbee, Ben Fournier (I).
Second row: Susan (Fleming) Vivian (I), Jamie Wessel, Collin Woodworth, Etienne Payer, Kevin Chisholm, Patrick Fortin, Amy Green, Daniel Baulne (I).
Front row (seated): Rick Carleton, Bernie Roy, Maj DA Lawrie (1 CAD A1 NAV Training), Kim Redekopp, Gerald B Arsenault.


---
DND Met Tech QL5A Course 0401 - 2004 without staff & instructors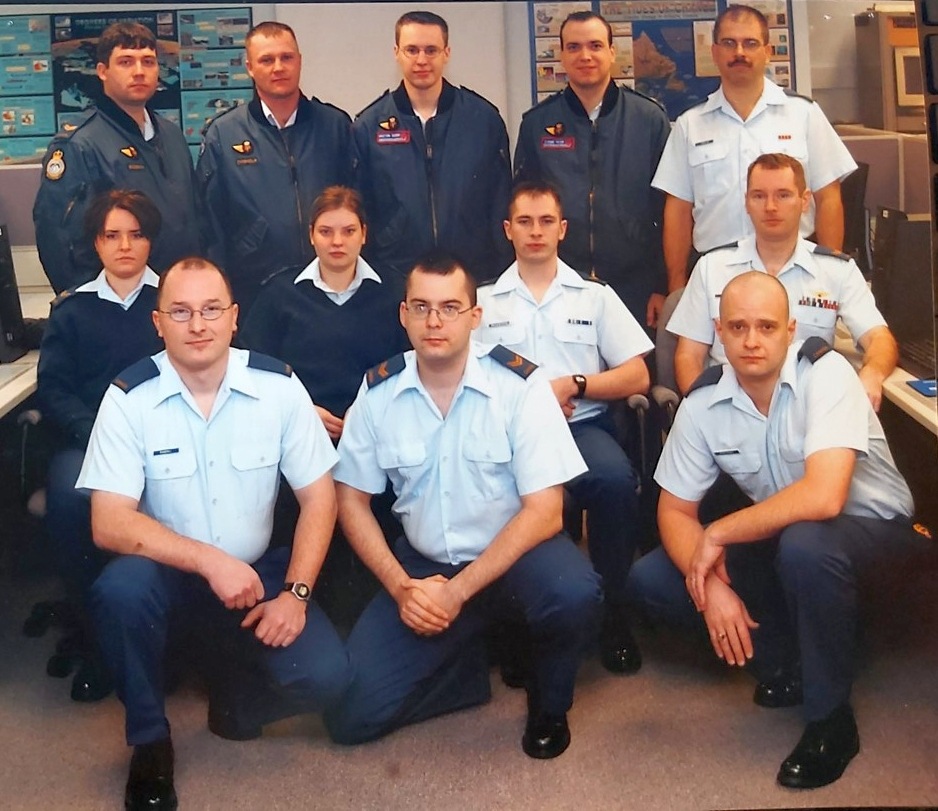 top row (lto r): ?, Kevin Chisholm, Kristian A Gosbee, Etienne Payer, Patrick Fortin.
middle row: Jamie Wessel, Amy Green, Collin Woodworth, Robert Carter..
front row: Richard Randall, Michael Foulkes, Denis Montemont.


---
CERTIFICATE OF ACHIEVEMENT ON QL5A 0401
FOR THE HIGHEST ACADEMIC MARK OF THE COURSE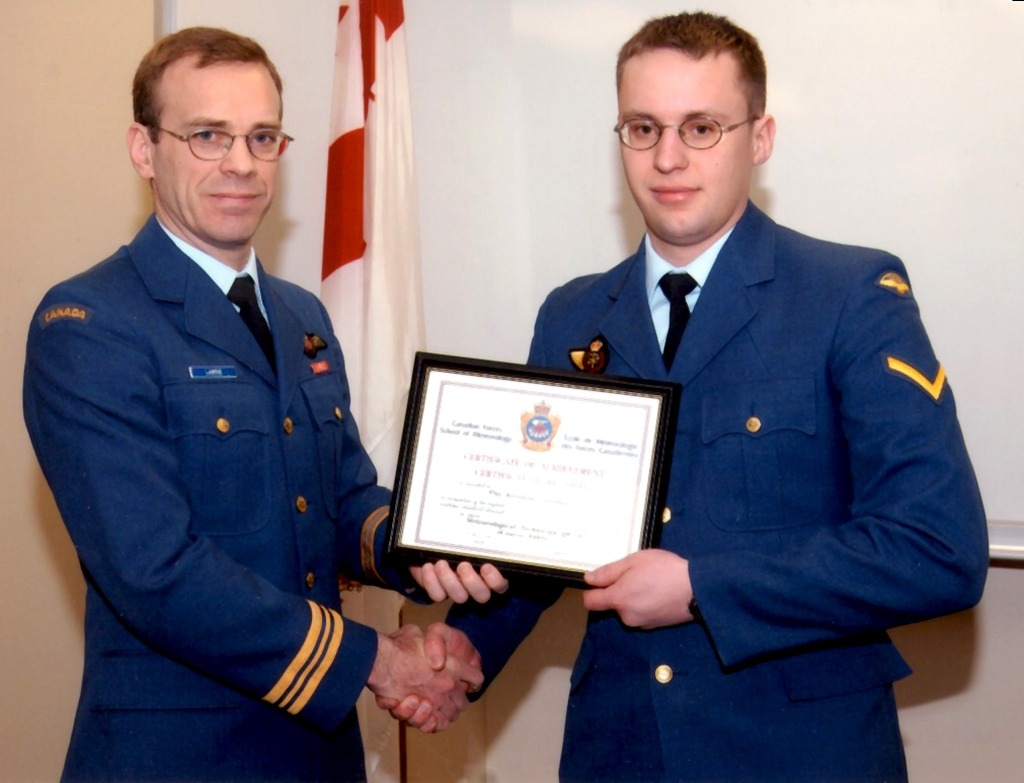 Maj DA. Lawrie (1 CAD A1 NAV TRAINING) (presenter) and
Kristian A Gosbee.


---
QL5A 0401 - Volleyball Winners (left) and Losers (right)

| | |
| --- | --- |
| Daniel Baulne & Bernie Roy | Daniel Baulne & Patrick Fortin |
Return to Index