DND Met Tech QL3 Course 0301 - 2003
scroll down for photos without staff & instructors and a certificate of achievement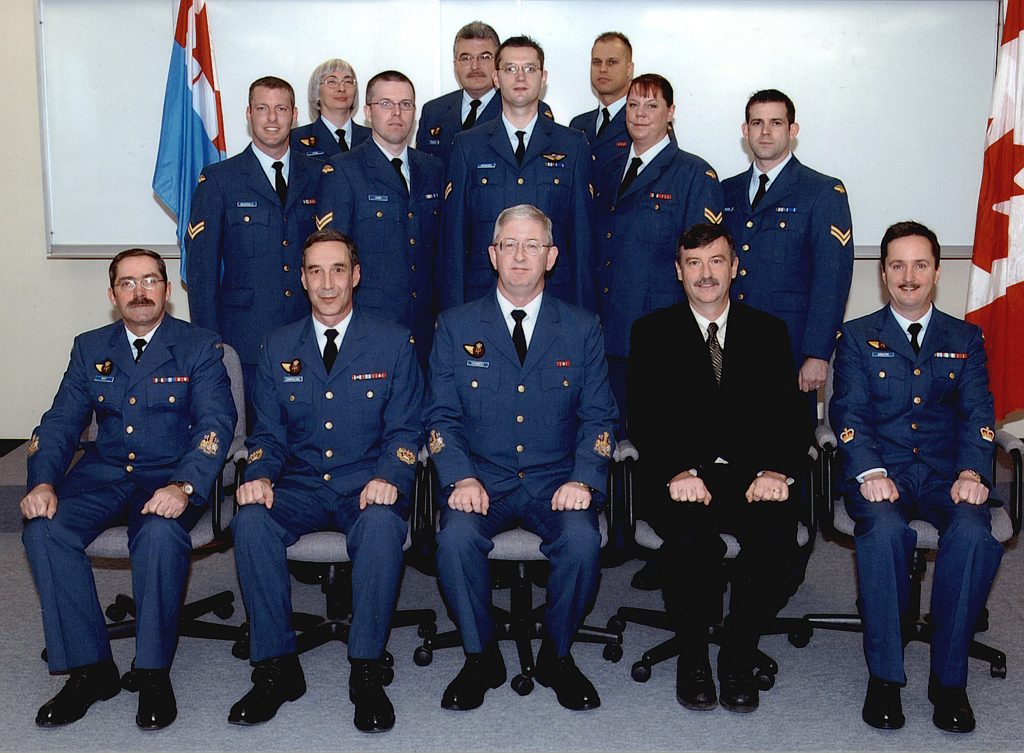 Top row (l to r): Susan Vivian (I), Gerald B Arsenault (I), Ben Fournier (I).
Middle row: Richard MacDonald, Alexander Adams, Jason Kroeker, Deborah Neilson, Andrew (Geoff) Rusconi.
Front row (seated): Bernie Roy, Richard (Rick) Dompierre, Charlie Kennedy, Kim Redekopp, Rick Carleton.


---
DND Met Tech QL3 Course 0301 - 2003 without staff & instructors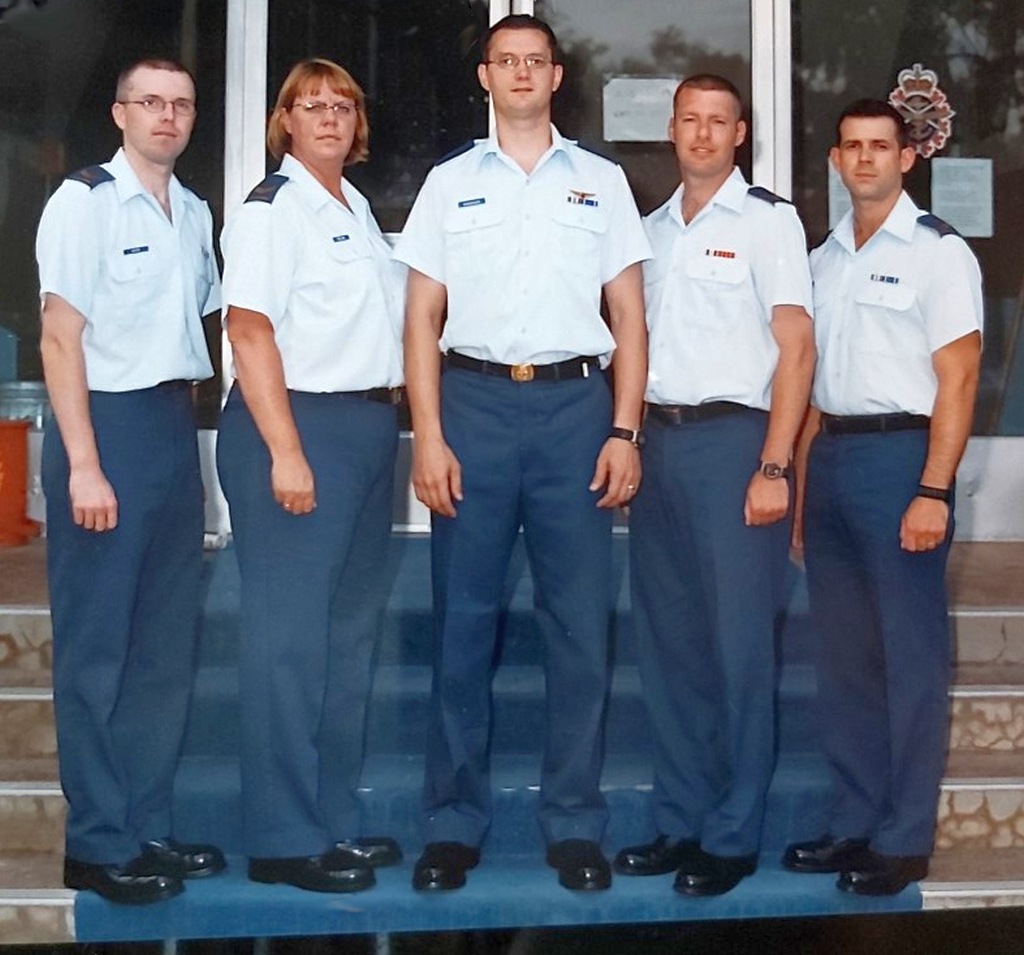 l to r: Alexander Adams, Deborah Neilson, Jason Kroeker, Richard MacDonald,

Andrew (Geoff)

Rusconi.




---
Presentation of Certificate of Achievement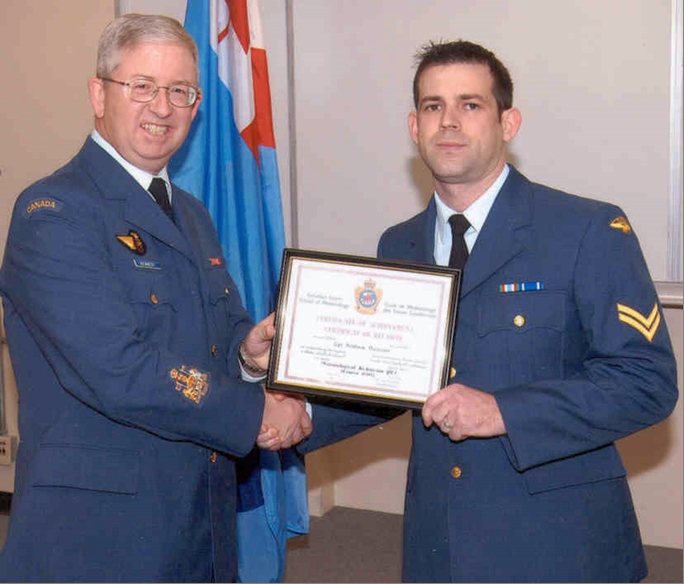 Charlie Kennedy &

Andrew (Geoff)

Rusconi.




Return to Index