DND Met Tech PL6B Course 7101 - 1971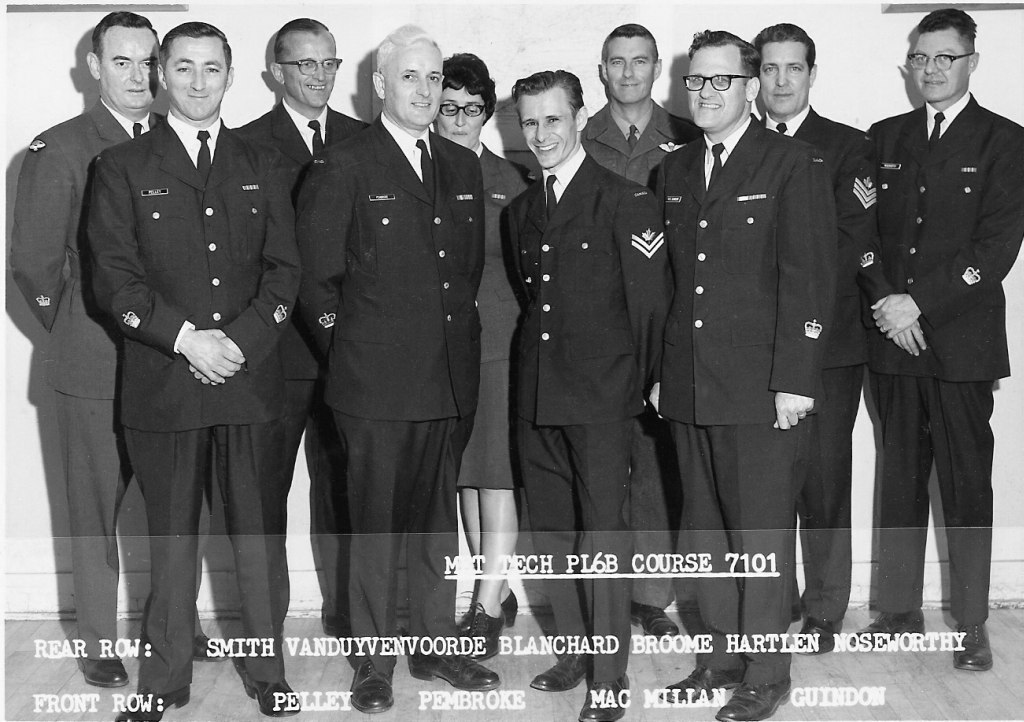 Rear row (l to r): Ray Sinclair Smith, John C Van Duyvenvoorde, Andrea Blanchard, Al Broome, Ron Hartlen, Gerry Noseworthy.
Front row: Milt Pelley, Frank Pembroke, Willie MacMillan, Keir Guindon.

---
Balloon Launches and Calculations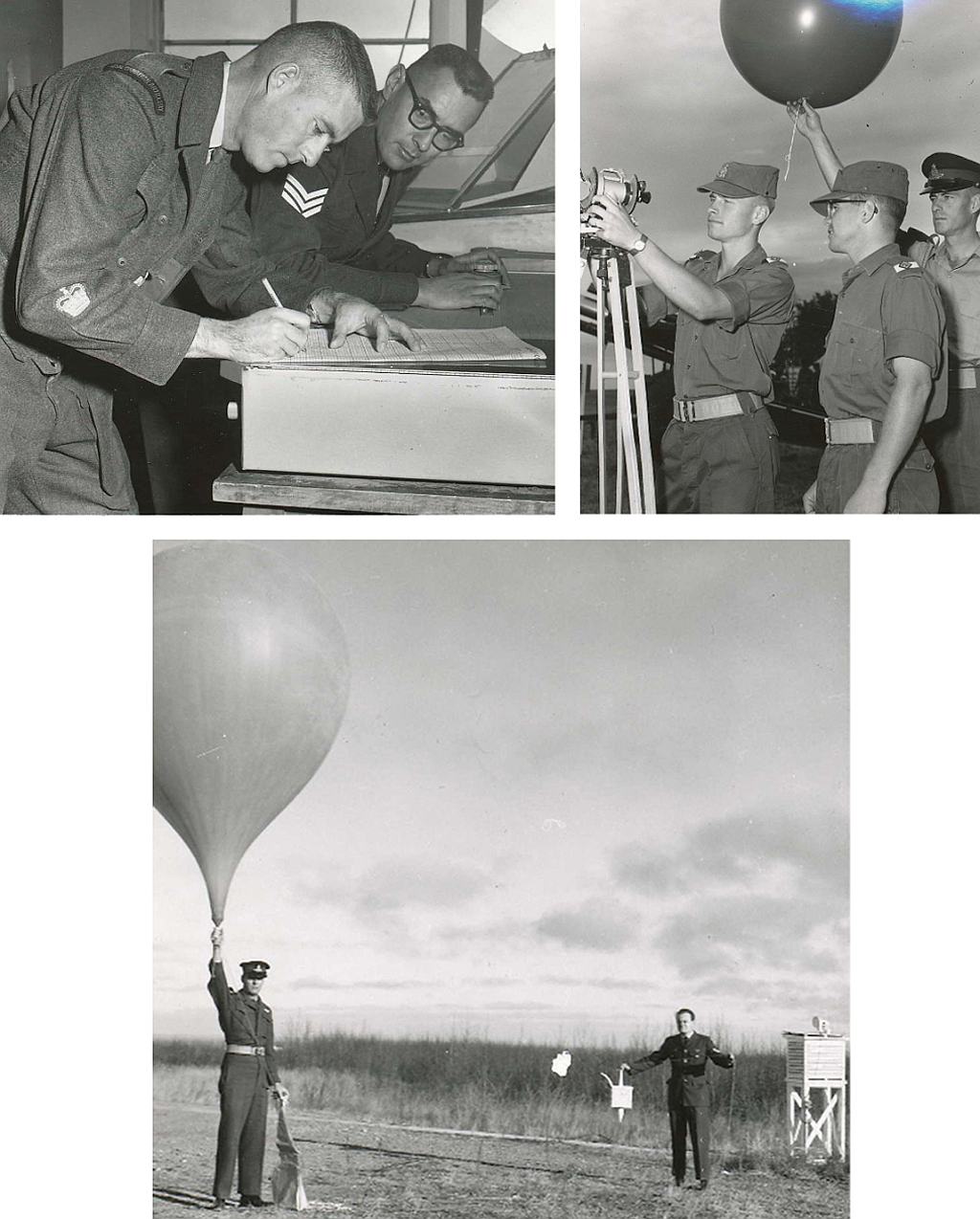 l to r (top): Al Broome, J Clarence Chabot; _ Tuttle, ?, Al Broome.
bottom: Al Broome, Ray Couture.



note re the Balloon Launch collage

:
These were submitted by Al Broome and the top two appear to have happened during the 6B course photographed above.
The bottom radiosonde launch likely occurred a few years earlier at Primrose Lake AB.