Met Tech Forecaster / Prévisionniste 1301 - 2013
scroll down for photo of presentation of Certificate of Achievement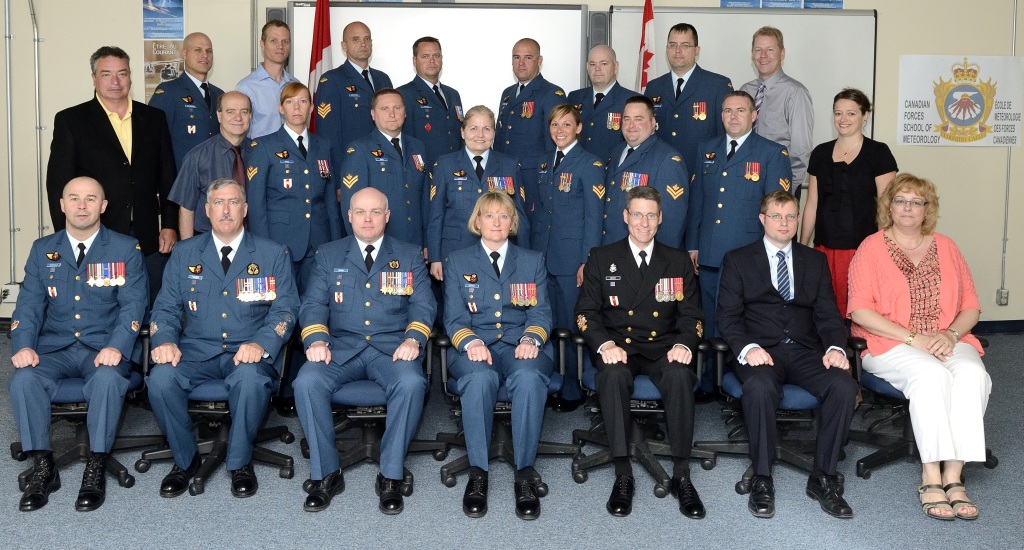 Top row ( l to r):
Ben Fournier, Curtis Downie (I), Denis Montemont, Michael Candow, Simon Hamel, Douglas George, Michael Foulkes, Eric Dykes (I).
Middle row:
Derrick Kania (I), Louis Richard (I), Joanne Prost, Richard Amey, Gillian Peddie, Jennifer Ashley, Stephane Mercier, Christian Le Gal, Melanie Boudreault (I).
Front row (sitting):
Brent McDonald, Ray Fonger, Maj John Cowen (CMDT CFSMET), Col TL Harris (Comd CFSTG), Jean Denis, Chad Thompson, Jasmin (Kern) Paola.


Missing:
Cathy White (I)


---
Certificate of Achievement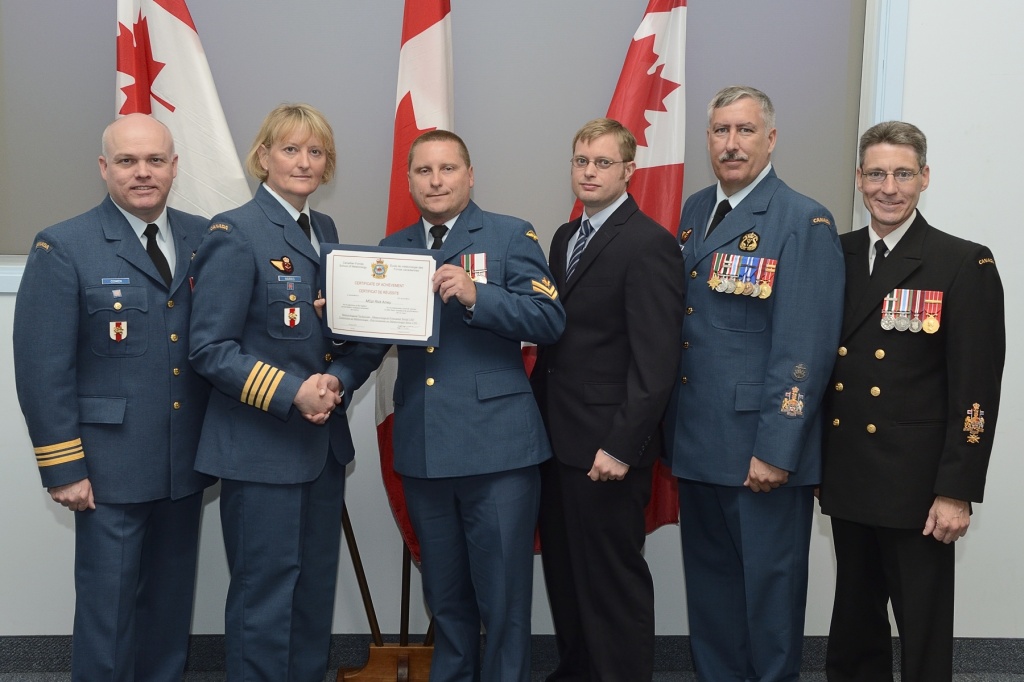 l to r: Major John Cowen, Col TL Harris, Richard Amey, Chad Thompson, Ray Fonger, Jean Denis.
Return to Index