Met Ob Course 46 - July to August 1959, RCAF Trenton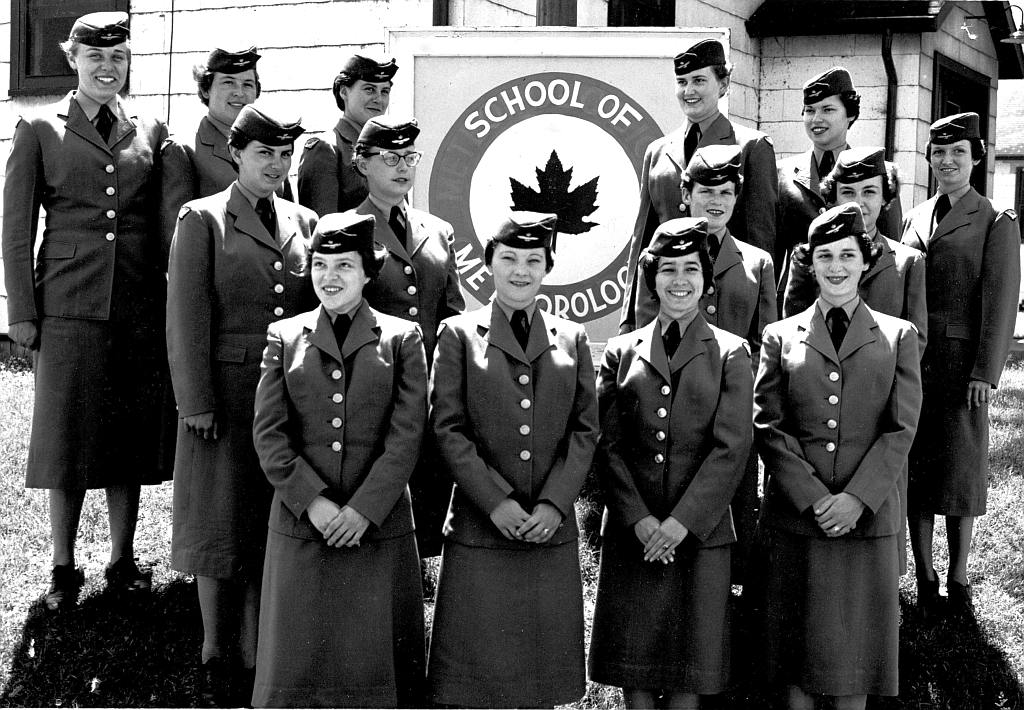 top row (l to r): Tex Barrett, Muriel Ayers, _ Collins, Lorna Anderson, Marlene Lecour , _ Molleur.
middle row: _ Burns, Louise Sodergren, Sheila Manthorne (Randall), Elsie Crantz.

front row: _ Bell, Katherine Winram (Brown), _ Roy, _ Montpetit.


---
Course Crest