Met Ob Course 27 - March to April 1953, RCAF Trenton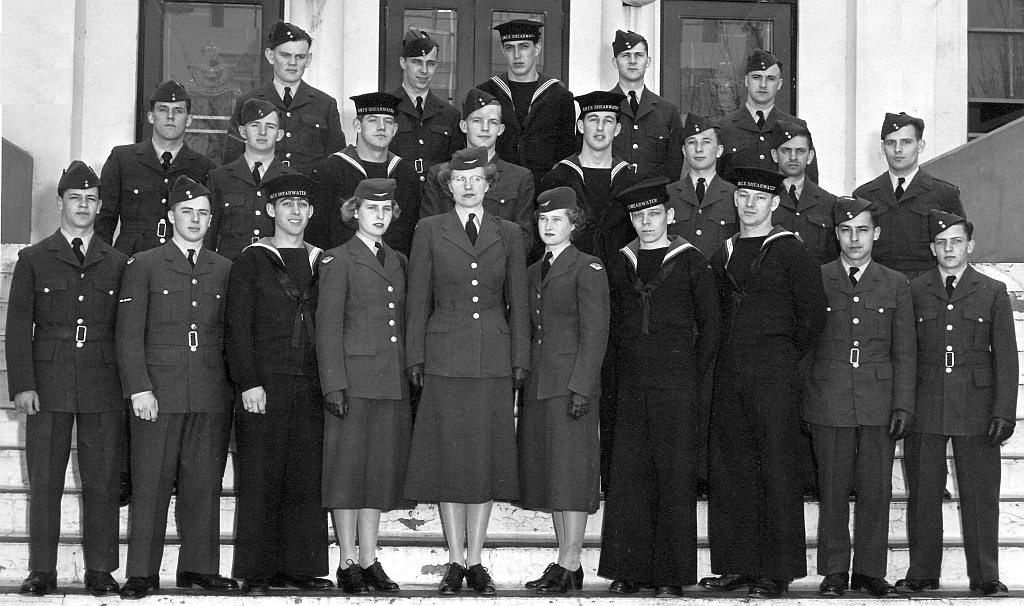 Top row (l to r): Archie Asbridge, _Sandos, R (Bob) Simpson, Alec (or Alex) Wakeling, RJ White.
Middle row: _ Rogers, Gerry Flucke, Tom Mooney, Jerry Bird, Frank Heroux, Ray Levesque, _ Caza, John Turner.
Front row: _ Bastien, Bob Pennant (or Pennett), R MacDonald, Ann Harkema (or Harkima), _ Maycock, Evelyn Akervall, B Lampman, _ Morris, _Marcotte, Denis J Eitzen.

missed photo: Ed P Brown, Don Cumberland, D White.